Feeling hungry and wondering what to cook before or after classes? We've outlined some easy and cheap recipes you can try out to make life easy.
Top 11 Easy Recipes for Lazy College Students
We understand students' needs, financial ability, and the fact that they need to balance time between academics and other personal activities. That's why we have only outlined meals that are pocket-friendly with simple ingredients. In addition, they only require a few minutes to prepare and don't need large or sophisticated kitchen equipment. Our list of easy recipes for college students comprises nutritious combos to ensure you maintain a healthy lifestyle. Check them out: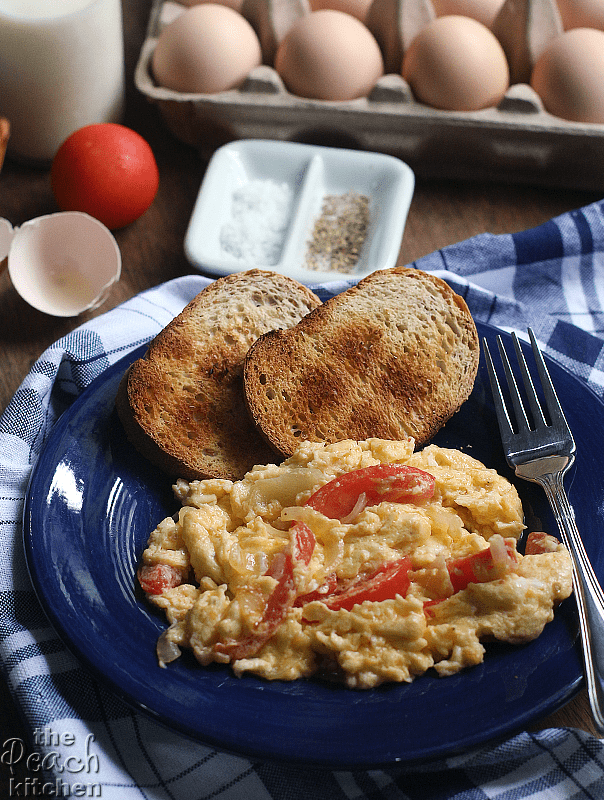 Scrambled eggs
Microwaving or pan-frying scrambled eggs is a simple way to save time, especially when you are in a hurry. The protein-rich meal can be served with a toast of broad, ripe bananas, or vegetable salad for breakfast.
Coconut fish curry served with rice
This is a simple meal perfect for lunch or dinner. Preparing coconut fish curry only takes approximately 30 minutes, while steaming or boiling the rice takes around 15-20 minutes. That means you can enjoy this flavor-packed meal in less than 40 minutes. The good thing about this combo is that you can prepare each recipe separately, although simultaneously. So, why not give it a try?
Potato wedges with tray-baked chicken
This is one of the easy healthy recipes for college students any day. You only need a convection microwave or a cooker, butter, potatoes, cooking oil, seasoning, sauce, a half chicken, preferably breasts, and spices of your choice to prepare this healthy yet affordable for college students.
Preparing potato wedges is easy, even for the laziest people. You only need to peel your potatoes and slice them into smaller portions. The good thing is that you can opt to cut them in any shape. Also, it's not a must to peel the potatoes; the skin is very nutritious, although it should be clean.
Shakshuka
Shakshuka is one of the easy dinner recipes for college students; it only takes less than 30 minutes to prepare. This one-pan vegetarian dish is popular in North America, although it can be a perfect meal for anyone trying to live on a budget. The meal comprises gently poached eggs dipped in spicy tomato sauce and any other spices of your choice. The combination can be topped with vegetables, ketchup, coconut milk, or coriander leaves, although this is optional. It only takes less than 30 minutes to prepare this meal.
Shakshuka can be served with pasta, crusty bread, and any low-carb pastry. The dish is perfect for breakfast and brunch.
Any college student can attest that it is not always easy to find time to prepare even the simplest meals. Luckily, you can seek professional essay writing services for your college papers and set aside some time to cook your favorite food.If you aren't sure where to get help buying a term paper for your needs, you can contact CustomWritings, one of the popular services in the market. 
Asian Noodle Salad
Asian noodle salad is one of the easy recipes for college students. It is a perfect meal for lunch or dinner when you don't feel like taking something heavy. However, you should keep in mind that this dish requires perishable ingredients like almonds, shredded napa cabbage, and shallots; therefore, it is advisable to prepare what's enough for one serving.
Steamed/vegetable rice with curried chickpeas
Although this meal sounds simple, it is one of the best recipes for students on a budget. You only need to boil some rice under low heat and add chopped carrots and green, red, or yellow bell peppers. Prepare your chickpeas in a separate pan using curry powder, onions, tomatoes, and other spices or ingredients of your choice, and add some water to make the stew. If you want to make it more appealing, you can add vegetable salad as the topping.
Boiled/steamed sweet potatoes with yellow beans
This is one of the cheap yet healthy vegetarian recipes for college students. The meal is simple to make and only requires sweet potatoes, beans, preferably yellow ones due to low acidity and high nutritional value, onions, tomatoes, butter, and curry powder. These ingredients are readily available and can't strain you financially. In addition, it only takes a few minutes to prepare a dish that can last several days or a week.
Yellow beans with vegetable salad and rice
This is an ideal option for lazy college students. It seems like a simple traditional meal, but it can actually make your college life easier. If you're looking for a healthy meal comprising proteins, vitamins, and low carbs, then you should consider incorporating this combo into your diet. Hearty black beans can also make a great serving, although you should spend some time preparing your stew to make it appealing and tasty, unlike yellow ones.
Thai pasta served with peanut sauce
On the days you get back home late or feeling tired, just try out this recipe. You'll be fascinated BY how the blend of wheat pasta, raw vegetables, and peanut sauce turns out. You can add a few drops of fresh lime or mango juice to improve the taste, although this is optional. Serve the meal hot with a glass of ice-cold Coca-Cola or fresh juice.
Banana pancake
This is a quick go-to meal for any college student. It looks complicated to prepare, but it is actually one of the simplest meals, which only requires a few minutes of your time. You only need a ripe banana, cinnamon or vanilla essence, half a glass of baking flour, honey or sugar, and two or three bananas, depending on the number of pancakes you need. Like most meal prep recipes for pastries, you should mash your bananas in a large bowl or use a mixer, add egg and other ingredients, and stir to obtain a consistent mixture. Finally, add a small portion to a pan, spread it evenly, and fry until the paste turns brown.
Easy Recipes for Students: Quick and Cheap Meals to Help You Save Time and Money
Managing your time in college can be hectic. It is even more challenging and demanding if you want to live a healthy life that entails feeding on a balanced diet, exercising, and engaging in other productive activities. However, you can reduce the stress by preparing simple meals, which only need several minutes to prepare. In this article, we've prepared a list of easy recipes for college students; the meals require simple and affordable ingredients and are easy to prepare. Hopefully, the list will help you make informed decisions.