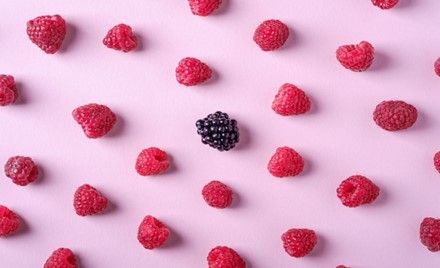 Nowadays, we are constantly trying to find new ways to bond with other people and have fun experiences. One way that many people are choosing to pass the time is to play games such as poker with their friends and family. Not only is it a good way to learn a skill, but it has also been associated with lowering stress levels and boosting confidence. As a poker night can last quite a while, it is essential to discuss the best snacks for poker night to enhance your poker night experience.
The Importance of Having Snacks While Playing Poker
Firstly, poker is a great activity to take part in as it helps to keep the brain relaxed and allows you to escape the stress of your everyday life. It also helps people to be able to read situations better which can be applied to their everyday life. Snacks are equally important when playing a poker game online as you will need fuel to help you concentrate. You also may need to take several breaks when playing poker and eating snacks in between games can help boost your energy and keep you going throughout the night.
Convenient Snacks
Firstly, it is important to note that with online versions of poker you can host a poker party in your home which means that you can have your favorites snacks with you while you play. Many people having a poker night like to have convenient food such as cheese and crackers as they are easy to set out and you can eat them while you play without being distracted from the game. This is especially critical if you are on the verge of a win or you have reached an interesting point in the game. If you opt for smaller crackers, you will also be able to quickly take a bite and get back to your game without worrying about not finishing your snack.
Furthermore, those who want to have healthy options for their guests can choose fruit skewers which are an ideal snack to serve on poker night because they are pretty much mess-free. Players can simply hold onto their wooden stick while they eat the fruit placed on them. If they are required to use their hands at any stage during the game, it is also easy to set their food back down on the plate with no mess. Fruit of any kind can be incredibly refreshing especially if you are hosting a poker night during the summer months.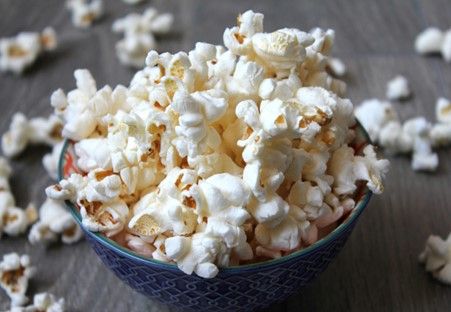 Of course, one of the most convenient and tasty snacks is popcorn which is usually popular to eat while watching a movie. However, it can also be great for poker nights as they are light and airy allowing you not to get too full while playing the game. This is the best snack to have during a poker game where you are planning to have dinner afterwards. Popcorn is also quite nutritionally dense as they contain a lot of fibre as well as protein, potassium, iron, zinc, and magnesium. Nowadays, there are also a lot of different types of popcorn such as sweet and salty or buttered popcorn which can be bought to satisfy everyone's tastes.
Furthermore, no poker night would be complete without having sweets or candy nearby. These are a staple of any night with friends as they add a bit of excitement to any poker game. From pick and mix to hard boiled sweets, you are sure to find a type of sweet that each participant will like. They are also easy to reach when you are playing a game of poker.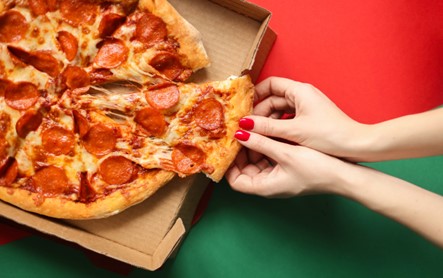 Party food
One of the most loved party foods in general is pizza which has become a necessity of every night with friends. Nowadays, there are so many types of pizzas from vegan and vegetarian to pepperoni. Pizza fits into any poker night as people can eat pizza while standing, moving, conversing, or celebrating a victory. You don't even need any plates or cutlery as you could just set them out in a box around the table while everyone plays poker.
Of course, laying out crisps and dip is also a great idea as people can choose to eat them whenever they want without the worry of it getting cold. They can also be relatively cheap to buy which allows you to be cost effective when trying to find tasty food to satisfy everyone in the group.
Final Thoughts
Ultimately, poker is a great, fun activity to do with your friends. Integrating snacks into your poker night is one of the best ways to make the experience more exciting and it can actually help you to up your game. So, why not try out a few snack recipes to see how you can elevate your poker game night?