This Tuna Pesto Linguine takes less than 30 minutes to prepare and makes for a delicious healthy brunch (and baon!)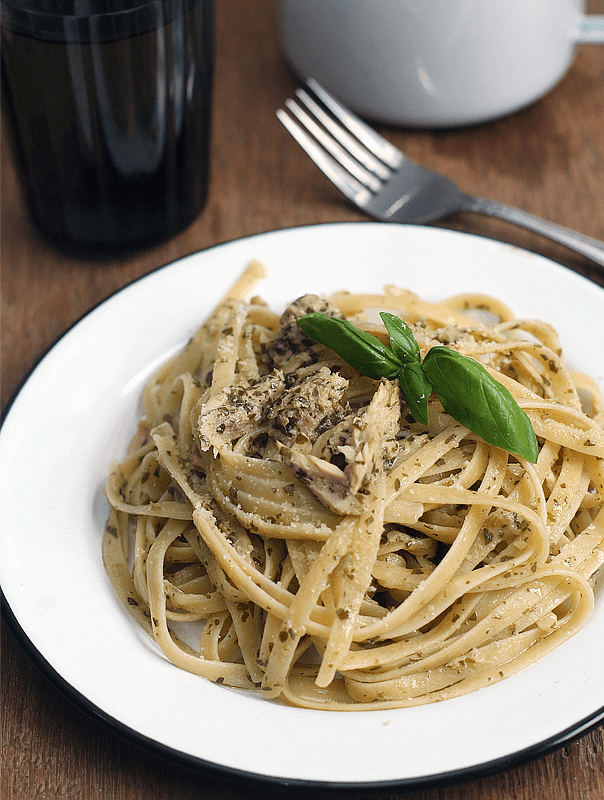 My weekend was awesome.
Maybe that's why today is such a bummer.I caught some colds while I was having a great time with the fam. Now, I'm sniffing and sneezing and blowing my nose like crazy. Now, I'm sipping some hot calamansi with honey as I am writing this post.
This Tuna Pesto Linguine was actually how my weekend started. It was what Friday brunch is all about — it was also Ykaie's baon to school for lunch that day. Pesto is Ykaie's favorite pasta ever since she found out what pasta is. Her classmates also love the pastas I make for Ykaie so I make sure she brings an extra container to share with her closest friends.
Saturday was peanutbutter♥'s interview. Yup, he decided it's time he goes back to work. Ykaie had classes that day so it was Twinkle and I who were left alone at home. Dinner was Beef Tacos.
Sunday morning was great! We woke up still hungover from the Now You See Me 2 we watched the night before. Ykaie wanted to cook pancake for breakfast and she did! She cooked her first unsupervised plate of pancakes! I was so happy and felt that "Achievement Unlocked" feeling… LOL!
We drove to Antipolo to hear mass at the Antipolo Cathedral and pray to the Our Lady of Peace and Good Voyage.
Lunch followed at Robinsons Place Antipolo. Ykaie and Twinkle played at the Trampoline after.
The kids had fun jumping and throwing those balloons and colorful plastic balls. Of course, daddy was there to hold Twinkle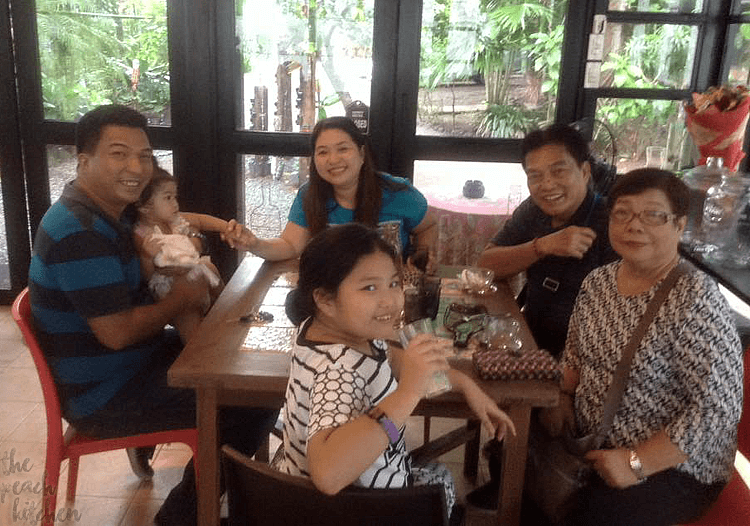 Our trip to Antipolo ended at the Glass House in Crescent Moon Cafe where we had moist banana bread and brownies…
As usual, the weather was topsy turvy and we were in and out of the a/c…. I guess that's where my colds began sneaking in… I hope I feel better tomorrow.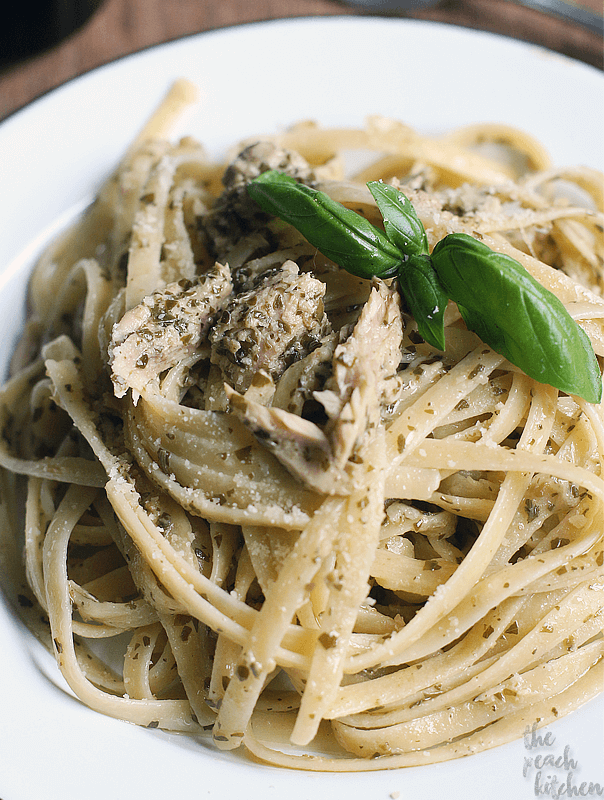 Ykaie wants this for baon again so I guess there'll be another round of it this week.
How's your monday?
♥ If you make this recipe, be sure to snap a photo and tag @thepeachkitchen on Instagram (OR hashtag it #thepeachkitchen). I'd love to see what you cook!
Print
Tuna Pesto Linguine
300g

Linguine, cooked according to package directions

1

can tuna flakes in vegetable oil, drained

5

cloves garlic, minced

3 tbsp

extra virgin olive oil

1 cup

pesto, homemade or storebought (I used

1

pack Clara Ole Cheesy Pesto)
salt and pepper to taste

1/4 cup

shaved parmesan cheese (optional)
grated parmesan cheese for garnish
Instructions
Heat extra virgin olive oil in a pan. Sauté garlic until oil is fragrant and garlic is cooked through. Add tuna flakes and sauté for a minute.
Add linguine and pesto.
Mix well and make sure pasta is coated with sauce.
Add shaved parmesan cheese (optional)
Season with salt and pepper.
Sprinkle with grated parmesan cheese before serving.