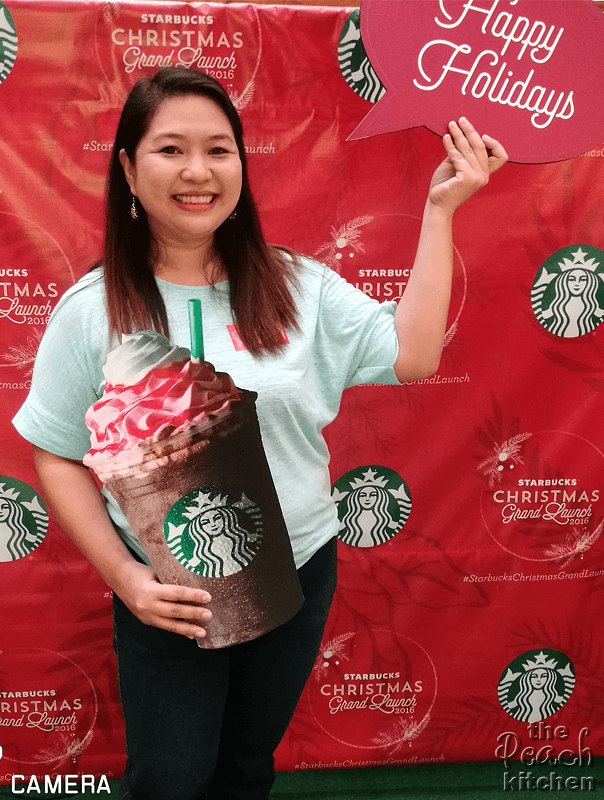 It was indeed the return of a merry tradition at Starbucks as they usher in the season with the Starbucks Christmas Grand Launch last saturday. The launch was open to the public but we got to experience it first. We were given a passport at the entrance which we have to have stamped on every Cheer Station to receive a surprise gift.
Cheer Station 1 is the Christmas Selfie Challenge. I rarely do selfies but I'm not one to pass up a challenge.. so.. there I am holding the new Starbucks Christmas Beverage…
… which I got to try at Cheer Station 2 – Sips Of Cheer. Guys, check out the SANTA HAT DARK MOCHA FRAPPUCCINO BLENDED BEVERAGE (Tall – ₱ 170| Grande – ₱ 185| Venti– ₱ 200) it's your favorite
Dark Mocha Frappuccino topped with a crafted Santa Hat made with classic and Strawberry whipped cream, strawberry drizzle and a dollop of snowy white whipped cream on top.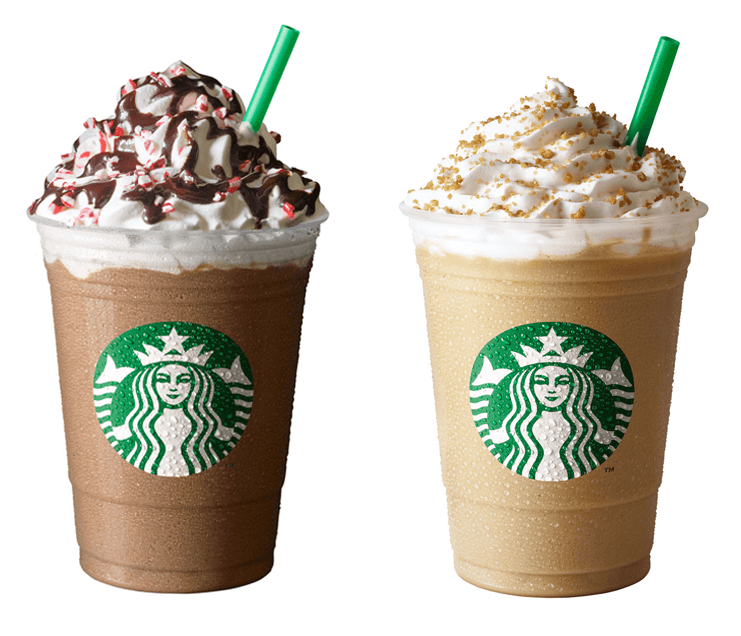 The Toffee Nut Latte and the Peppermint Mocha are, of course, available too! I'm sure you're already familiar with them. Toffee Nut Latte is made up of steamed milk, espresso and toffee nut syrup, topped off with whipped cream and beloved toffee nut sprinkles. While Peppermint Mocha is a chocolaty coffee beverage highlighted with peppermint notes which brings up memories of candy canes and Christmas festivities. Topped off with whipped cream, mocha drizzle, and red and white candy bits. (Short – ₱160| Tall – ₱170| Grande – ₱185| Venti– ₱200)
Cheer Station 3 is Flavors of Christmas where I got to play a memory match the photo game. Got two out of three and won myself a small apron.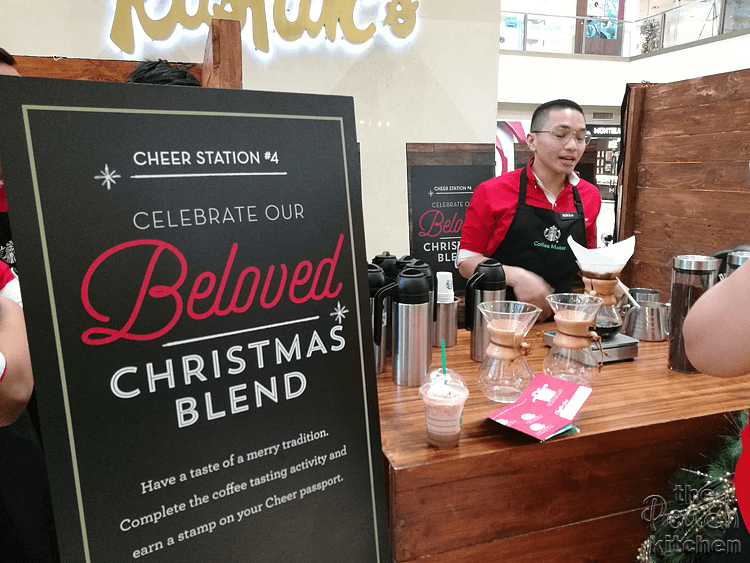 Cheer Station 4 is Celebrate our Beloved Christmas Blend — I got to try Christmas Blend brewed through Chemex which made it lighter and has a clean finish. Oh, how I miss this coffee!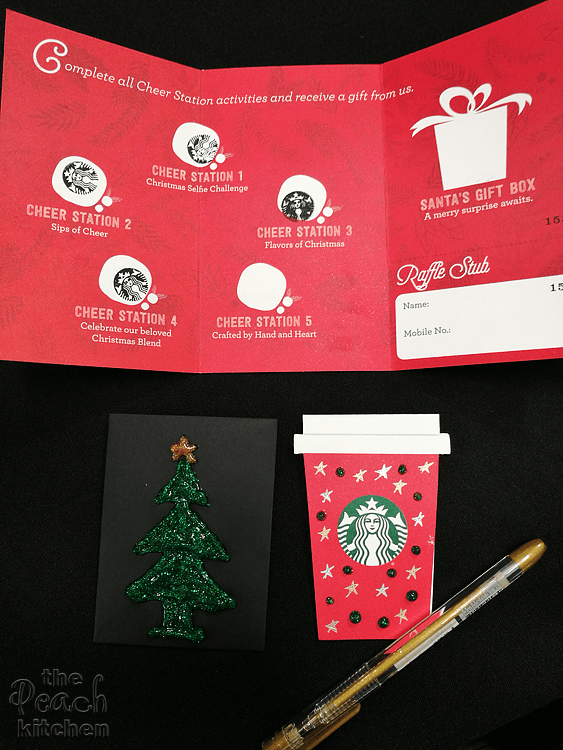 Cheer Station 5 is Crafted by Hand and Heart where in we got to show our artistic talent by designing a Starbucks Christmas card for our loved ones. Check out my design… cute ba?
Since I was able to have my passport all stamped, I won myself a Starbucks notepad! Yay!!!
I was also able to snap a pa-Ms. Universe photo with Ning and Ms. Ice.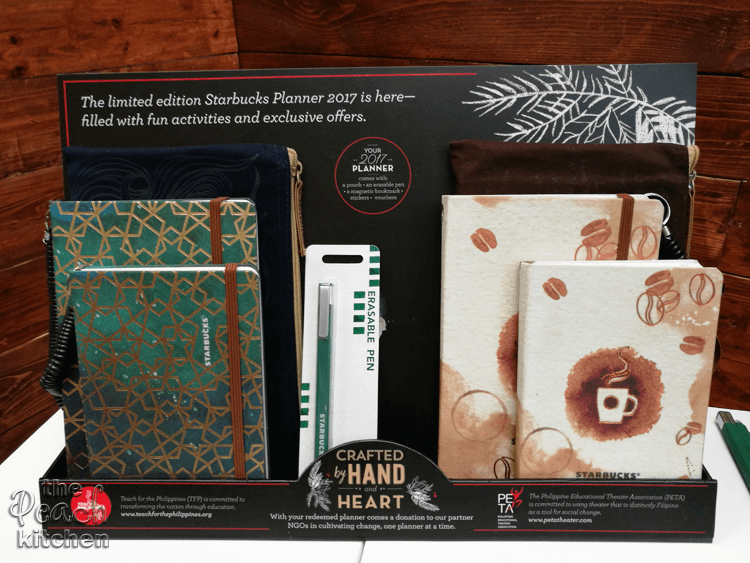 You know what else I found out during the Spark The Spirit party? The 2017 Starbucks Planner comes in two sizes pala!
I can see lots of animals with this year's Christmas merch. There are polar bears, penguins and foxes. Lot's of beads too! Some of the tumblers have this snow globe effect — super duper cute!
HOLIDAY STARBUCKS CARDS
The holiday collection features warm and vibrant designs to usher the colors of the season. This year's Snowman and Holiday Tree Cards have a backdrop of wintery scenes in a hand-painted finish, while the Happy Holidays Card decked with mistletoes and holiday holly will be offered for the first time here in the Philippines.
Available for an initial consumable load amount of ₱300 per card. Available starting today!
2016 RED CUP CARD
The Red Cup Card comes with a Kraft sleeve carrier mimicking an authentic cafe Red Cup. It's available for an initial consumable load amount of ₱1,000 per card
Available starting November 10, 2016.
The other cards will be available next month. Will update you when, promise!
Starbucks Christmas Food Items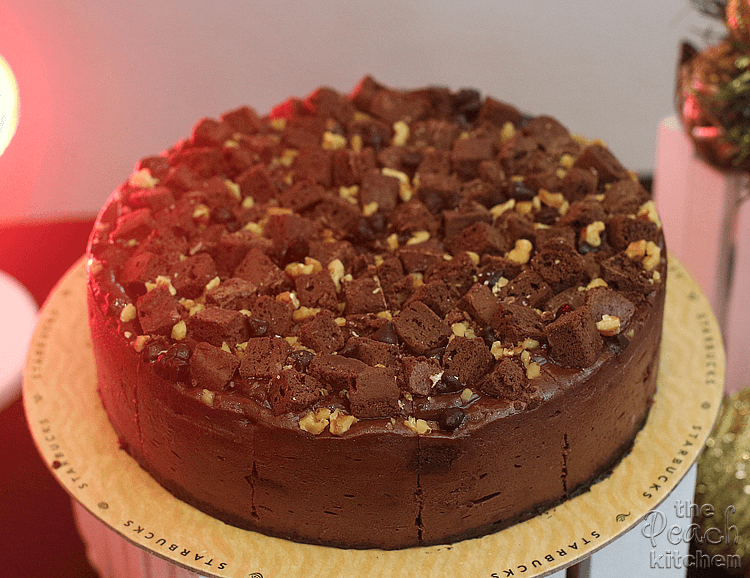 CHOCOLATE FUDGE CHEESECAKE (₱140/slice| ₱1,550/whole) is pure indulgence! It's a dark chocolate cheesecake loaded with chocolate fudge bar, roasted walnuts and chocolate chips.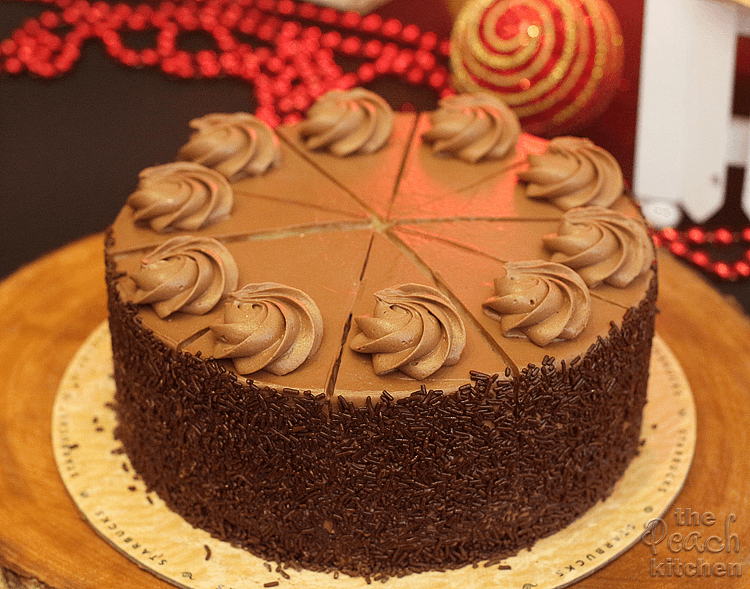 SINGLE-ORIGIN CHOCOLATE CAKE MADE WITH VENEZUELAN CACAO BEANS (₱150/slice| ₱1,350/whole) is a milky and light vanilla sponge cake layered with creamy milk chocolate and finished with milk chocolate frosting made with Venezuelan cacao beans.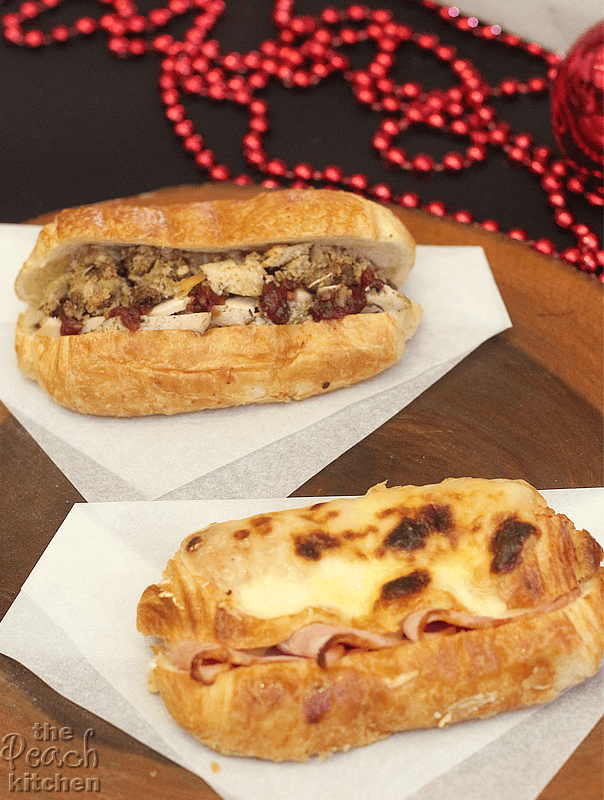 CHICKEN AND TURKEY WITH CRANBERRY SAUCE ON CROISSANT BAGUETTE (₱170) – Slow-cooked chicken and turkey marinated in Christmas spices, thick cranberry sauce, and sweet and salty apple stuffing on a light and buttery croissant baguette.
The CROQUE MONSIEUR ON CROISSANT BAGUETTE (₱170) is my favorite. A flaky butter croissant baguette filled with slow-roasted honey ham, Fontina and Emmental cheese then topped with béchamel sauce and grated cheese.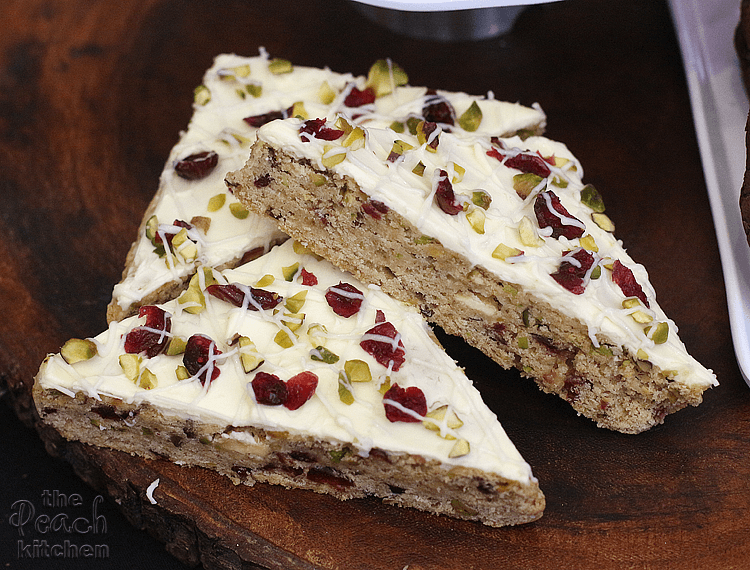 The CRANBERRY BLISS BAR (₱75) is as tasty as it is gorgeous. Made with sweet cream cheese icing, tart dried cranberries, chopped pistachio, and then drizzled with white chocolate.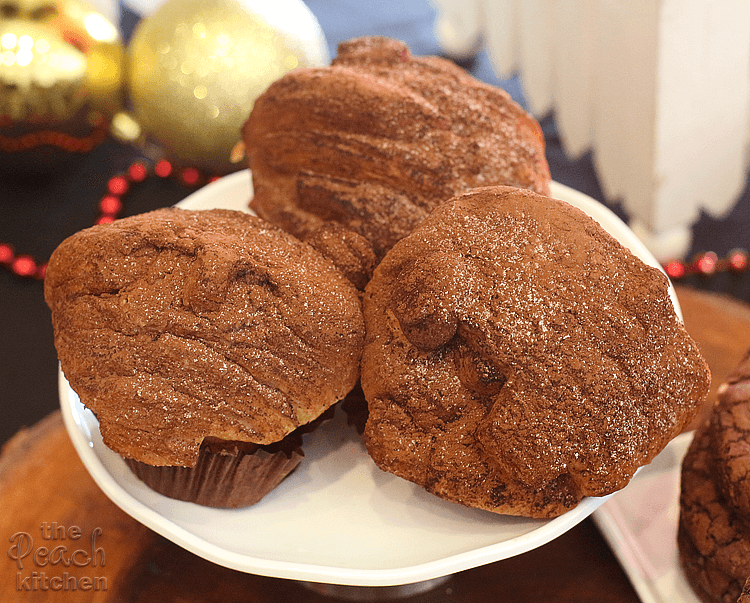 CHOCOLATE CRUFFIN (₱85) Light chocolate cream makes a luscious filling for this muffin- shaped croissant.  A sprinkling of cocoa powder completes this delectable treat.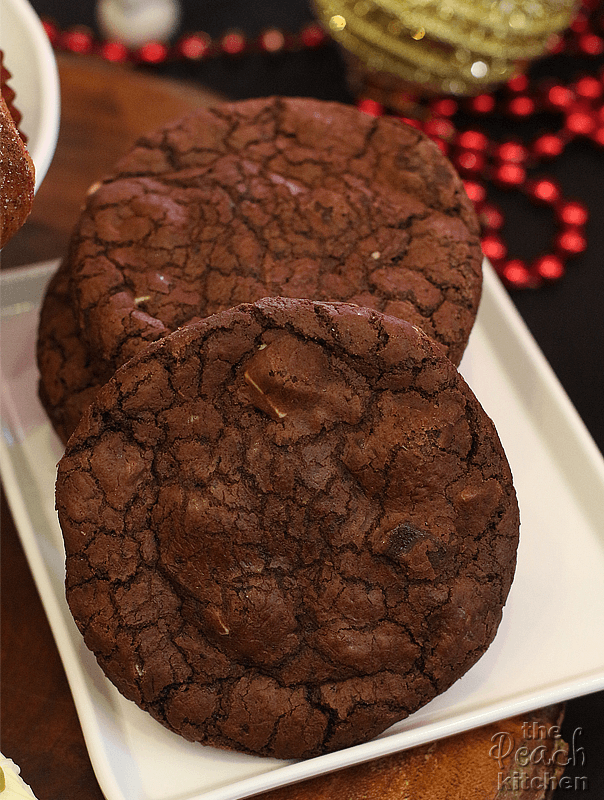 TRIPLE CHOCOLATE TRUFFLE COOKIE (₱65) Delicious dark chocolate cookie that is crisp on the outside and gooey on the inside.
Make sure you drop by Starbucks today to try out these delectable treats and the Starbucks Christmas Beverages! I'm getting myself a Cranberry Bliss Bar and a Chocolate Cruffin later. It'll be perfect paired with a cup of Christmas Blend.