peanutbutter♥ and ykaie
We arrived at One Tagaytay Place during lunch time. Since all we wanted was to catch up and rest, we decided not to go out and order room service. Room service was provided by the hotel's Azalea Restaurant.
Chicken Tinola Soup
Even before peanutbutter♥ went home, he requested that I cook some of the dishes that he missed while he was in Dubai. One of them is Chicken Tinola. It was really cold in Tagaytay and the Chicken Tinola Soup in the menu sounded really good. It was a disappointment when it arrived though, it was nothing more than broth and a few chunks of chicken.
You will notice that the bowl is a little messy too. The waiter has spilled the soup on his way up. He apologized and offered to give us another bowl of soup to make up for it. That's what's nice about One Tagaytay Place that's why we keep on coming back –the service and the staff.
Chicken and Pork Adobo
This is a nice presentation for the chicken and pork adobo…nice veggie side dish too.
Lunch became another time to catch up on stories and gossips and serious stuff that matters. We even talked about this life insurance information which we found out the day before. It made a lot of sense to invest while we're still young.
Aglio Olio Fetuccine
This what ykaie wants to eat…perfectly cooked pasta and delicious sauce. The only problem was the bread that came with it. It was hard and old foccacia bread. We didn't eat it.
Filipino Beef Steak/ Bistek Tagalog
I was craving beef so I ordered this. Azalea's version is soo tasty and flavorful. It was made of the softest beef and it tastes like it was marinated in pineapple juice. This came with garlic rice too!
Azalea Restaurant
One Tagaytay Place Hotel
Barrio Sungay, Tagaytay City
an entry for 
and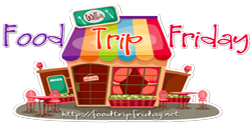 .