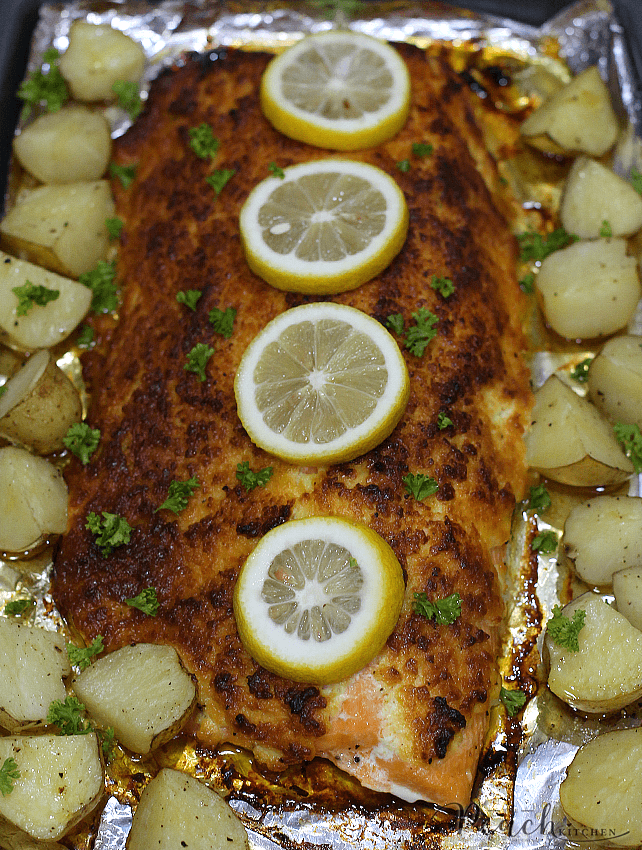 …And just like that we are back to regular programming. Hello 2018!
It's really hard to go back to the regular routine once you had a long holiday. But here we are. How was your Christmas and New Year celebrations, dearies? Mine was exhausting. A lot of things has been happening here at home lately. And I don't know if it was the exhaustion or lack of inspiration but we couldn't really decide if we're gonna celebrate Christmas on peanutbutter♥'s or my side of the family up until the last minute. And we decided it would be Christmas Eve at home and his side of the family on Christmas Day.
Since we we had been on a health kick from the second quarter of the year, our main dish was the Cheesy Baked Salmon. It was so good that now I was wondering why we didn't have salmon during our past Christmases.
Our Christmas Table
This was out Christmas table…
We had ham and queso de bola— syempre hindi naman mawawala yon. It's tradition! — oh, an chocolate cake we bought from S&R that morning.
Spaghetti and Marinara Sauce — it's our favorite pasta dish to pair with fish
Christmas Mugs for the hot chocolate and Gingerbread Cookies
The Fam
Christmas Day
(may photobomber pang natutulog sa likod)
We spent Christmas Day with peanutbutter♥'s side of the family but had dinner with my Kuya and his kids when we went back home that evening.
We were exhausted but we had a wonderful day.
Hope you had a wonderful, love-filled Holiday!
Our past Christmases: 2010, 2011, 2012, 2013, 2015, 2016
Print
Cheesy Baked Salmon
1

(1kg) side of salmon
salt and pepper
juice of

1

lemon

1/2 cup

butter, softened

1/2 cup

mayonnaise

1 cup

shredded processed cheese, (I used Eden Cheese)

3

–

4

potatoes, cut into quarters
lemon slices and chopped parsley for garnish
Instructions
Position a rack in the middle of your oven. Preheat oven to 400°F (200°C). Line a baking sheet with a large piece of foil.
Place the salmon onto lined baking sheet and season with salt, pepper, and lemon juice. Put back in the fridge for 30 minutes and let the seasoning sink in the fish.
After 30 minutes, take it out and brush it with softened butter.
In a small bowl, combine leftover butter, mayonnaise, and grated processed cheese.
Top the Salmon with the mayo-cheese mixture.
Put the quartered potatoes on the side and season with salt and pepper.
Bake until cooked through, about 10-15 minutes, depending on the thickness of your fish and your preference of doneness.
Garnish with chopped parsley and lemon slices before serving.
Great when paired with pasta and marinara sauce.
♥ If you make this recipe, be sure to snap a photo and tag @thepeachkitchen on Instagram (OR hashtag it #thepeachkitchen). I'd love to see what you cook!