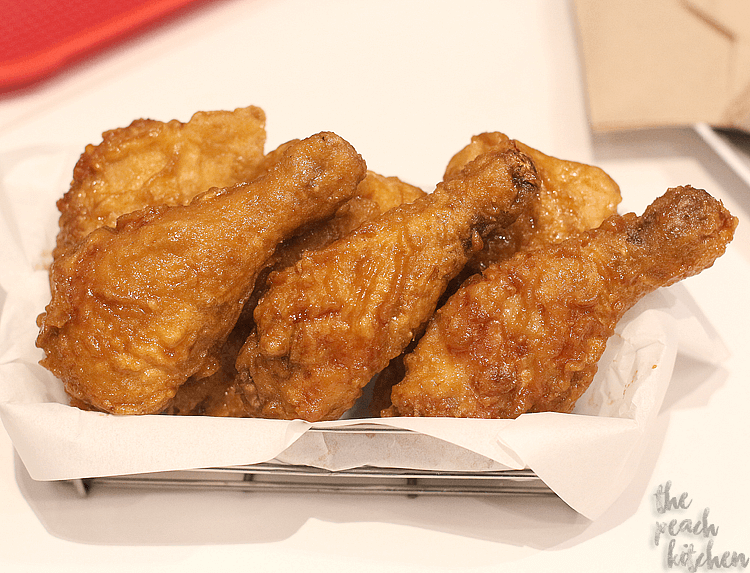 We Filipinos love our fried chicken. It's always a staple in our meals whenever we eat with the family, with officemates, or with friends. It's one of our comfort food. I've actually seen some even eat chicken as a movie food and I respect that. But you know what I notice these days? The craving for same, old, usual, breaded chicken is long gone.
C'mon, our tastebuds crave for something exciting too! And nothing could be more exciting for our tastebuds than the unique, crispy tasting Bonchon K-Style chicken.
Have you seen Bonchon's New TVC? It had me dancing to a new beat! Check it out:
I think that's what my tastebuds do too whenever I take a bite of my Bonchon K-Style Chicken! They dance, jump, and sizzle with delight.
K-Style is short for Korean-Style.
K-Style Chicken is a symphony of Korean-American flavours. Think Soy Garlic, Hot & Spicy, Honey Citrus and Crunchy Garlic. With these flavor choices, you get a new experience each time you visit Bonchon.
After picking up Ykaie from school the other day, we decided to have an early dinner at Bonchon. Ykaie's smile was up to her ears because according to her that's exactly what she was craving for.
What I love about K-Style Chicken? It's individually made-to-order that's why you are guaranteed to get freshly-prepared crispy chicken all the time. It is deliciously non-greasy and has perfectly think, crisp skin!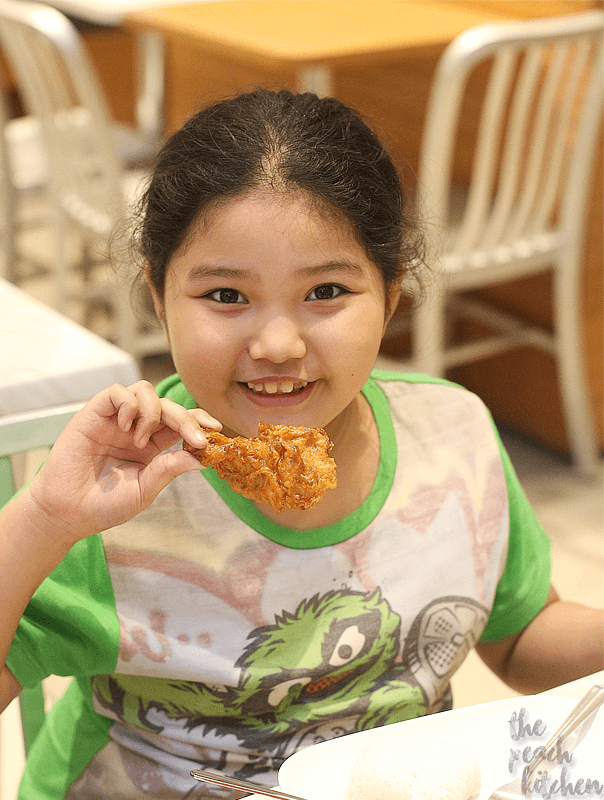 What does Ykaie love about K-Style chicken? That perfect Soy Garlic flavor that gives you that savory, flavorful experience bite after bite.
Look! Even out little Twinkle couldn't keep her hands off the Soy Garlic Wings!!
If you can have only one thing with your K-Style Chicken, make sure it's the Kimchi Coleslaw. Like what I always say, your fried chicken is just not complete without it.
peanutbutter♥ had the Bulgogi Noodle Soup. Its sweet and salty flavor just perfect on a gloomy day that's being brightened with K-Style Chicken.
And because we couldn't get enough of our extraordinarily delicious crispy chicken experience — we ordered more chicken. Crunchy Garlic this time.
Writing this post just made me crave for Bonchon K-Style Chicken! See you in a bit, I'm gonna get myself some Soy Garlic Wings.
For more info and update about Bonchon, you can follow them on Facebook, Twitter, and Instagram. Check out their website too: www.bonchon.com.ph