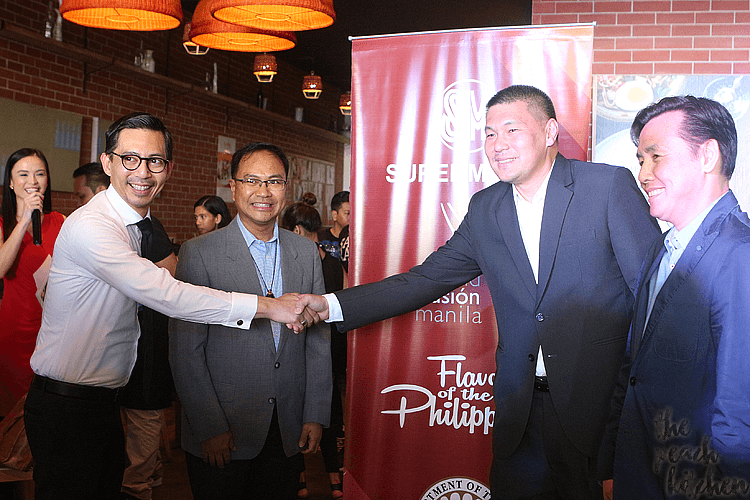 Remember how successful the first Madrid Fusion Manila was last year?  It was the first Madrid Fusion exhibition to happen outside of Spain and it showcased the world's Michelin star chefs from Europe and Asia. Many people attended the event and have wished for it to be a yearly event.
Guess what? Madrid Fusion Manila is back. This year, the theme is gonna be "The Manila Galleon: East Meets West". This event will be a gathering of the world's top rated and most acclaimed avant-garde chefs who will demonstrate their culinary masterpieces to the trade in a Gastronomy Congress.  Simultaneously, the Madrid Fusion Manila Trade Expo will be a special exhibition for fine food, gourmet products, new ingredients and cooking technology.  As Madrid Fusion Manila's Titanium Sponsor, SM Supermalls will host the Welcome Reception of its delegates and exhibitors at the Mall of Asia By The Bay in a big fiesta featuring an array of Filipino fusion cocktail dishes with lechon prepared in many unique ways.
During its presscon last March 30, 2016, Chef J.P. Anglo and Chef Edward Bugia had a live cooking demo as a teaser for the upcoming Madrid Fusion Manila 2016.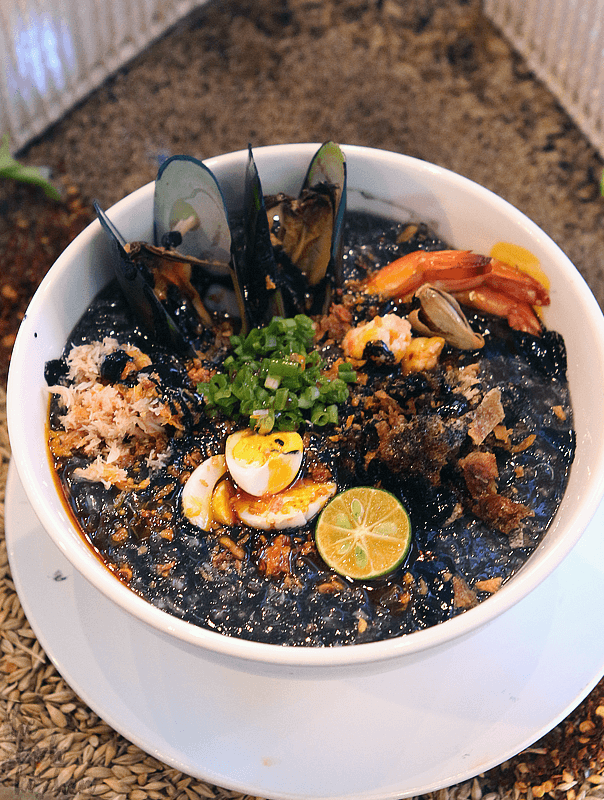 Chef Jayps prepared his Arrozcaldo Negra or Adobong Pusit Arrozcaldo. Adobong Pusit is my favorite ulam, so this is like the Arrozcaldo of my dreams. The Arrozcaldo Negra was  made with crab stock and was garnished with shrimps, mussels, crab meat, tuna chicharon, quail eggs, spring onions, and dried squid garlic. It was drizzled with more squid ink sauce and atsuete oil before serving.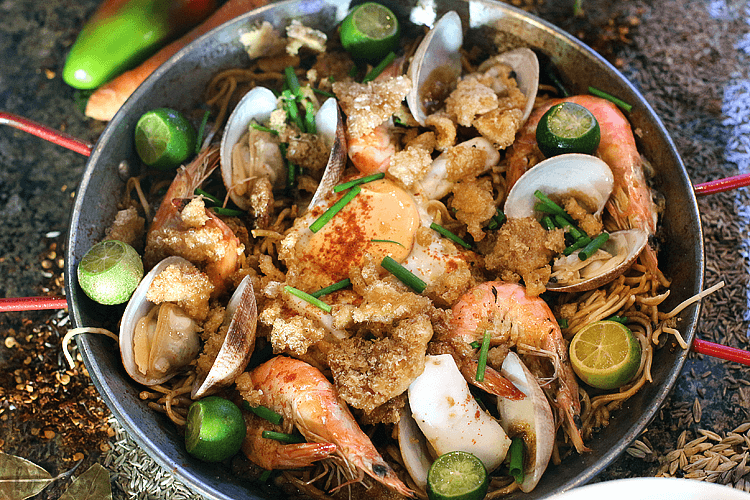 Chef Ed Bugia wowed us with his Pancit Paella, a fusion of spanish and filipino cuisine. His paella is made tasty by vigan longganisa, spanish chorizo, saffron drenched in cerveza negra, shrimp, clam, and egg.
To bring a taste of  Madrid Fusion Manila to its customers, SM Supermalls will have their "Fusion Flavors" at 24 participating SM malls nationwide from March 28 to April 15. In depth culinary demos dubbed "Epicurious: Culinary Demonstrations by Gourmet Chefs" will happen at SM Aura Premier on March 29, SM Megamall on March 31, and SM Cebu at April 7 featuring local chefs from Salon de The, Vikings, Todd English, Ogetsu Hime and Café Laguna.
Mean while, there will be a weekend market at SM Southmall on April 2 and 3, and at SM Mall of Asia on April 8 to 10 which  will showcase regional specialties and desserts from Asia and Europe.
According to Steven Tan, SVP of SM Supermalls "SM, through its partnership with Madrid Fusion Manila and the DOT, through Flavors of the Philippines, is simply fulfilling its mission to bring families and friends together in one fun place through the enjoyment of everything flavorful."
SM's "Fusion Flavors" will have activities that will feature cooking demonstrations, culinary school face-off contests, food fairs and workshops – making the malls a destination not only for the trade, but for families and the entire community. This is alongside the exciting East to West activities, and in support of the DOT's "Flavors of the Philippines" Festival.
Are you ready for a gastronomic journey from East to West at the Madrid Fusion Manila 2016? Then drop by the SMX Convention Center at SM Mall of Asia on April 7 – 9, 2016 and let's all have a grand gastronomic experience!
For more details visit www.smsupermalls.com/features/fusionflavorsatsm for the complete schedule of activities or follow SM Supermalls on FB, IG and Twitter @smsupermalls.