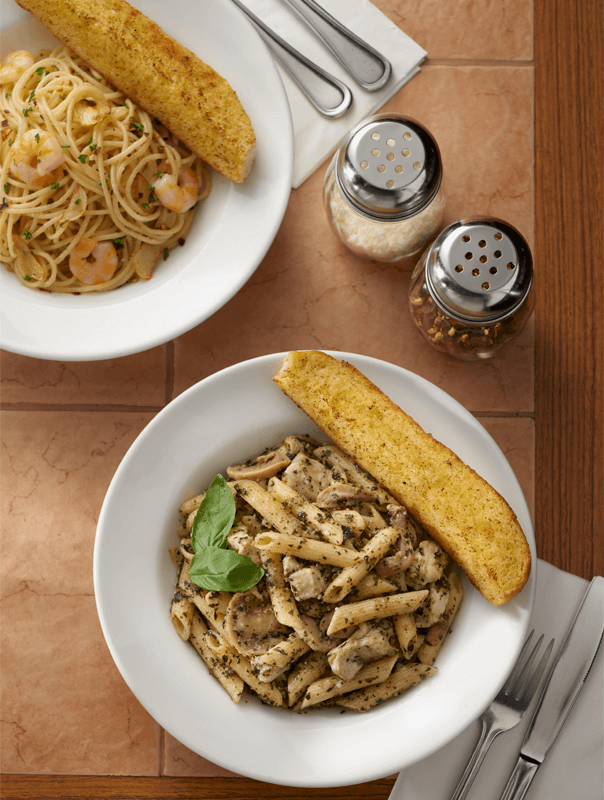 We all know Shakey's for its Thin-Crust pizza and Awesome Twosome Chicken 'N' Mojos but we have to admit, there are times that we crave their pasta dishes. This month, Shakey's celebrates pasta by having a Pasta Festival! And what's better way to kick-off a Pasta Festival than launching two new pasta dishes!
This August Shakey's is launching two new menu offerings: the Shrimp Aglio Olio (₱219) and the Chicken and Mushroom Pesto (₱219).
The Shrimp Aglio Olio is olive oil based and tossed with just the right amount of garlic and tender pieces of shrimp. Considered a complete meal that's low on calories, the Shrimp Aglio Olio pasta is sure be enjoyed by kids and adults alike. The Chicken and Mushroom Pesto Pasta on the ther hand is made with a zesty pesto base, button mushrooms, and chicken fillets.  It is then topped with a generous serving of parmesan cheese and basil leaves for garnish, the Chicken and Mushroom Pesto Pasta is sure to become staple dish that's loved by all.
Aside from the classic favorites which are the Classic Spaghetti (₱172|₱349), Baked Italian Sausage Penne (₱219), Monster Spaghetti Meatballs  (₱209|₱249),Prima Lasagna (₱199).and Carbonara Supreme (₱193|₱379), you may also enjoy existing pasta dishes like this Seafood Marinara (₱249)…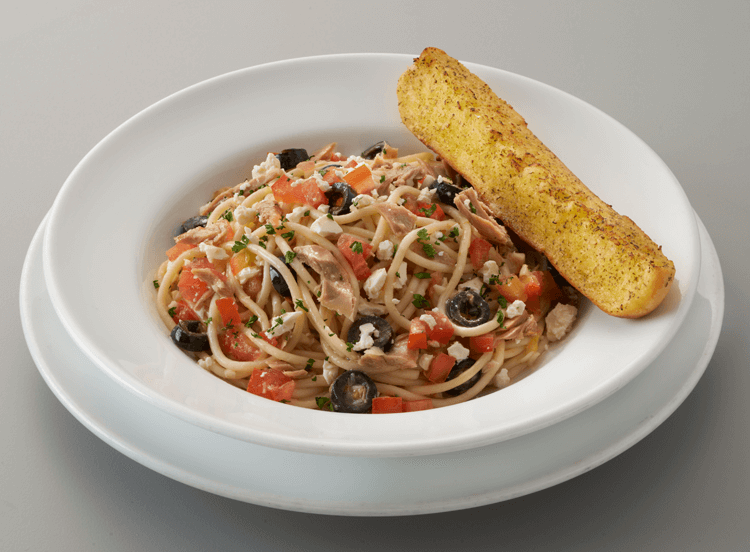 .. and this Tuna Mediterranean Pasta (₱219).
Shakey's Mozzarella Cheese Sticks
Guess what? Shakey's now has our favorite Mozzarella Cheese Sticks! Whether you enjoy it as a starter or as a snack to match your favorite drink, the Mozzarella Cheese Sticks is a dish that's made for sharing with family and friends.
It is generously coated in a special batter mix and crispy breadcrumbs, the Italian cheese of choice promises to provide a soft, chewy, and melt-in-your mouth experience you won't forget.
Available at ₱169, we can now enjoy eight (8) stringy Mozzarella Cheese Sticks with a deliciously seasoned marinara sauce to enhance its flavor. Guests also have the option to enjoy them with a cheese dip or a ranch dip, for no extra charge!
To know more on Shakey's newest appetizer and pasta festival, LIKE Shakey's Pizza on Facebook and FOLLOW @shakeysph on Instagram.