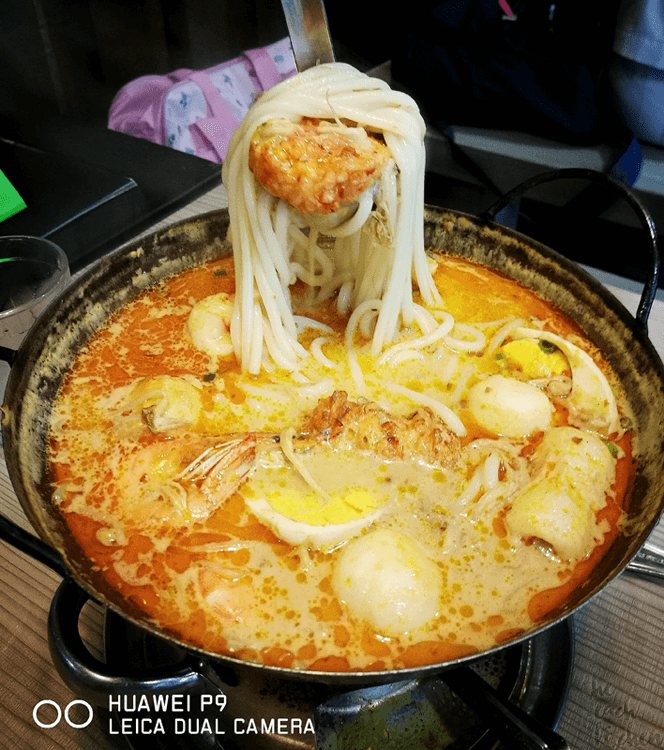 Classes was suspended on the second half of the day yesterday due to the bad weather. It was raining non-stop since the night before and the temperature was a bit cold. That fired up our craving for our favorite Laksa. You know how much laziness a gloomy weather can induce, so instead of cooking, we decided to head on to our favorite singapore street food resto in Banawe after fetching Ykaie from school.
I wasn't able to bring my camera with me so the the photos here are taken by my new Huawei P9.
The Singapore Laksa (₱230) at Bugis Singapore Street Food was served bubbling on a small chafing dish with fire underneath to keep it piping hot. Just as how we love it, the soup was thick, rich, and creamy because of the coconut milk. It had eggs, shrimp, numnums, and of course, egg noodles that were chewy to the bite. Each spoonful brings sensory overload! The serving is also good for two, so peanutbutter♥ and I always share an order.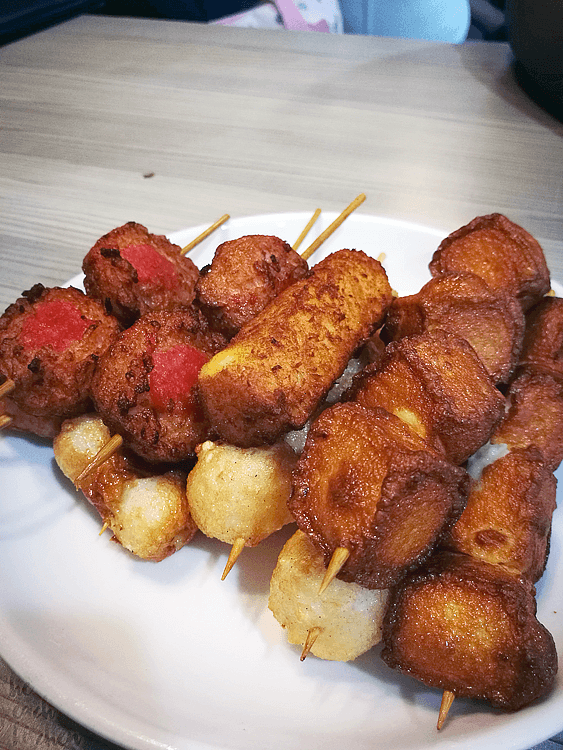 Ykaie doesn't like Laksa, though, because it's spicy. Since she already ate lunch at school, she settled for Numnums and dessert. Assorted numnums come at ₱35 per stick or per order. We had the Crab Egg, Fish Tofu, Squid Balls, Lobster Cheese, and Tiger Roll yesterday…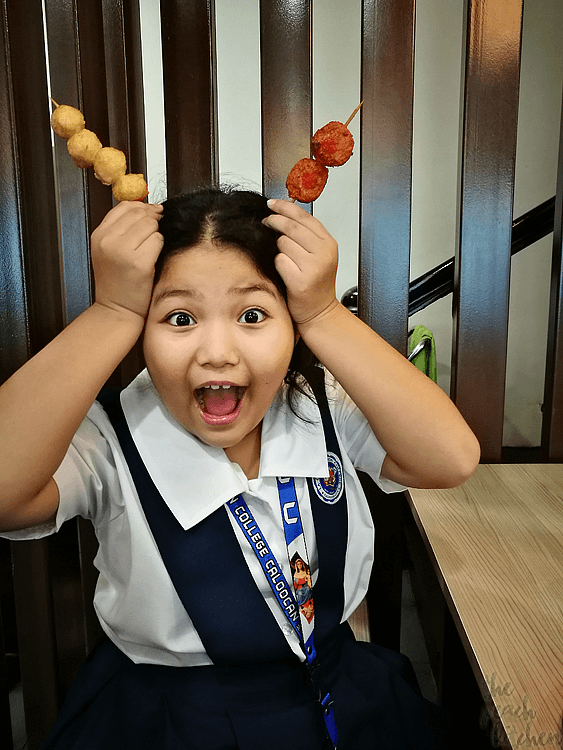 Ykaie's favorite are the Crab Egg and the Squid Balls…and here she is being playful with her numnums on stick…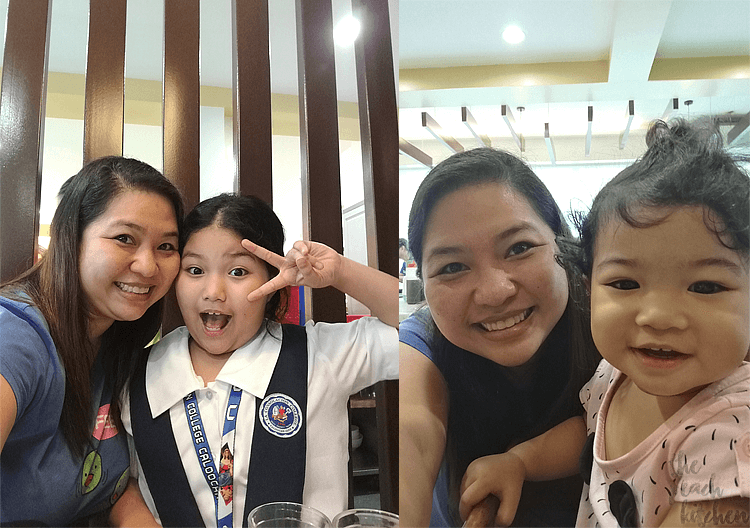 And here we are while waiting for our orders….
Twinkle was in such a good mood she smiles in every photo…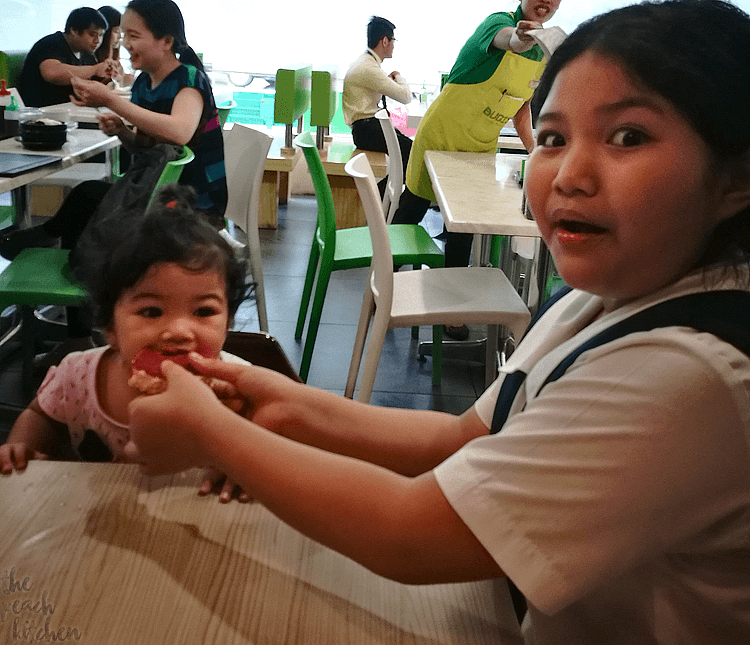 Their dessert? Koori's Frozen Yogurt Sandwiches in Berry Velvet….
Here are some of the food that we always order when at Bugis:
 Fish Fillet in Mango Sauce (₱180)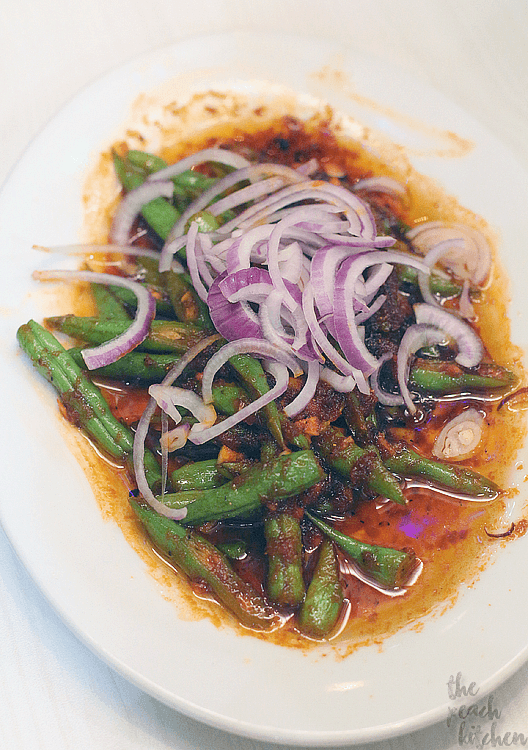 Spicy Beans (₱85)
Fish Soup with Mushroom Noodles (₱218)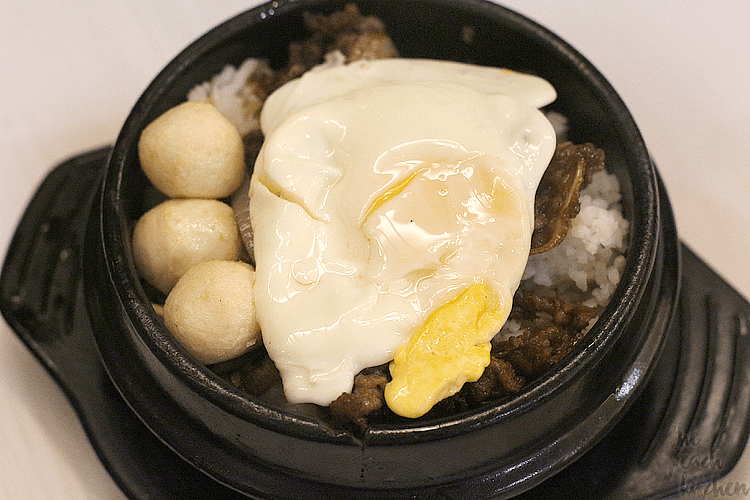 Beef Teriyaki (₱175)
Bugis Singapore Street Food is located at 78 Nicanor Roxas Street, Quezon City