We woke up like this. Yep, that's what we look like when sis popped into our house and asked us to have breakfast at Jollibee. It was her treat, so off we went to Jollibee at 9th ave — (currently our favorite branch because it has parking)…
and had these.
On the way home from breakfast, in between trying to have the car washed and buying Kare-Kare from Mang Pedring, a plan was formed to have lunch in Pampanga.
Well, along with that is the realization that going to Famfanga is like going to BGC….
Our original plan was to go at the main branch of Apag Marangle. Apparently, we were wazing to the wrong branch and we ended up in Angeles. Since we didn't want to go Bacolor anymore, we decided to have lunch at Mila's Tokwa't Baboy and Sisig.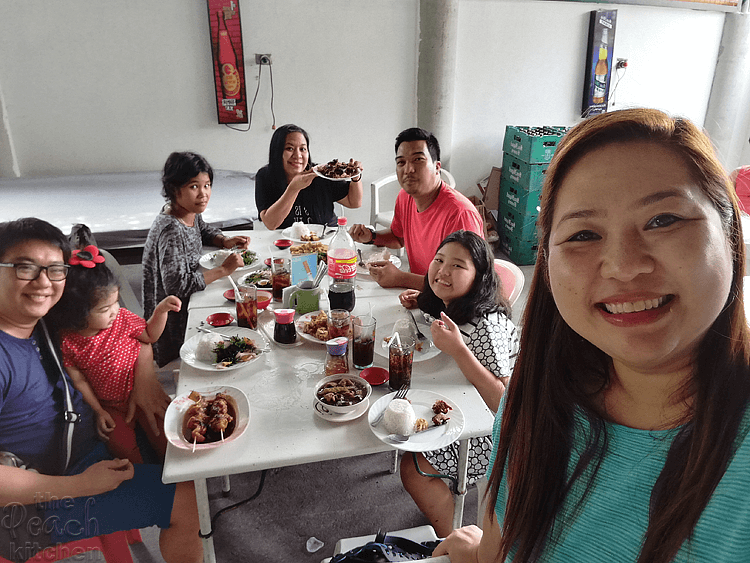 Mila's Tokwa't Baboy and Sisig has one of the best and most popular Sisig in Pampanga along with their Tokwa't Baboy. It's not so hard to find even if it's located inside a residential area — nandyan naman si Waze. And when you see a small carinderia with lots of cars parked in front, then you've found the right place.
See the happy diners in the photo above? Well, these are the food that made us happy…
Paco Salad (₱150) – fiddlehead fern salad with tomatoes, red onions, salted egg slices, and a vinegar dressing. This is one of my favorite Pinoy salads.
Chicharong Bulaklak (₱200) – a family favorite. Twinkle ate lots of this with rice!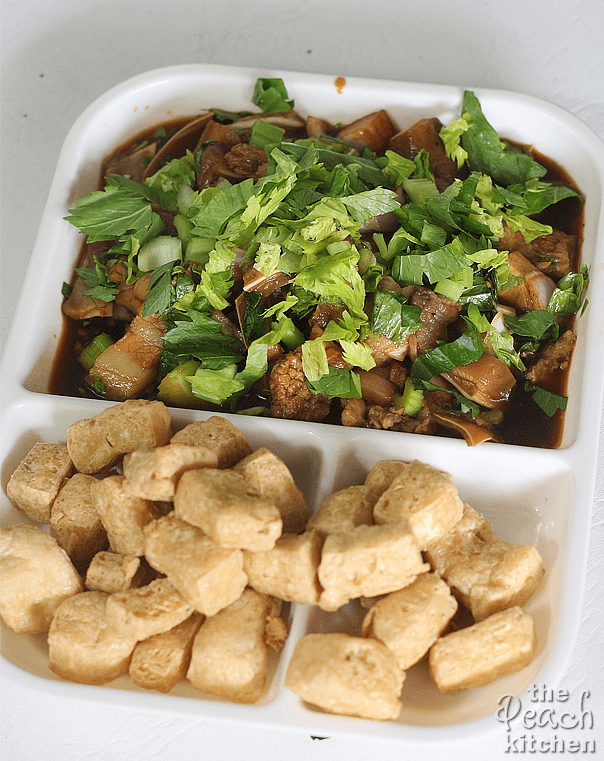 Tokwa't Baboy (₱200) – crispy tofu squares and chopped pork (face) in a soy-vinegar sauce topped with chopped celery.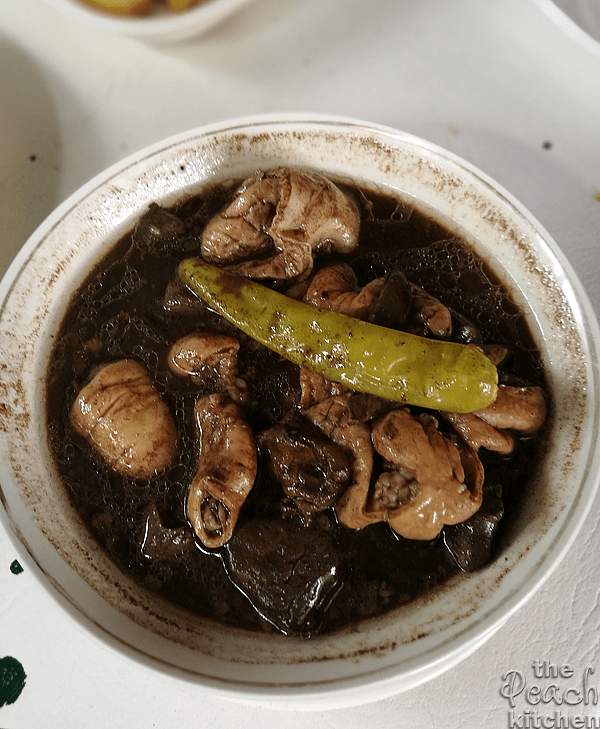 Pork Dinuguan (₱40)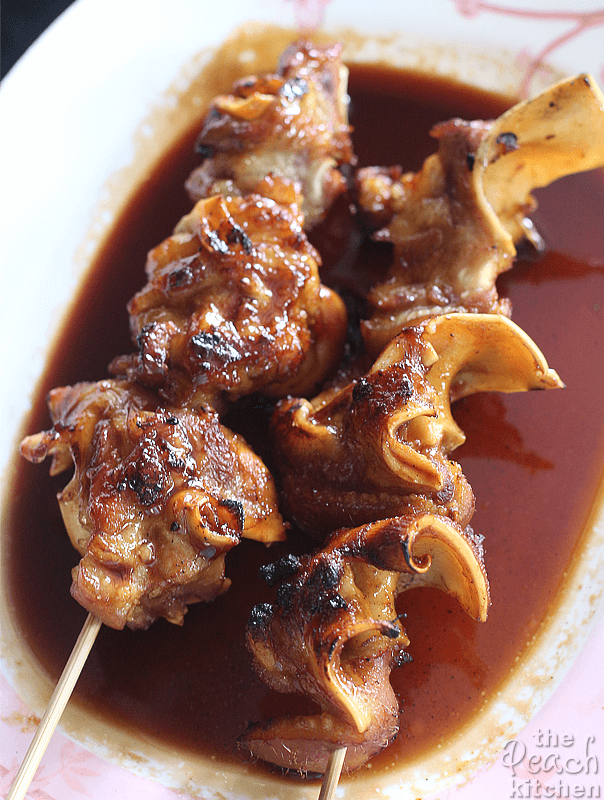 Pork Ears BBQ (₱50/each)
Pork Steak (₱400)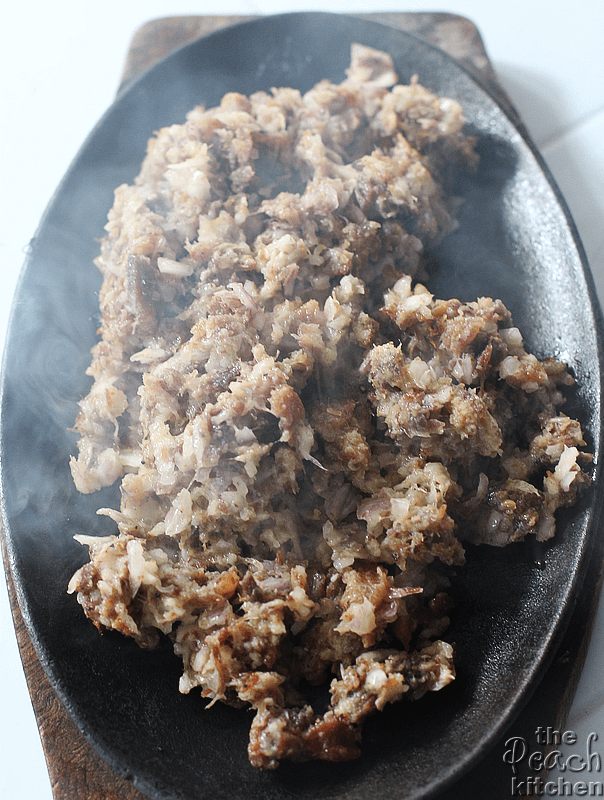 When we were ordering, the waiter informed us that the serving time for the Sizzling Sisig (₱200) will be 40 minutes. Of course, we waited and it was so worth the wait. Their version is crunchy and very flavorful!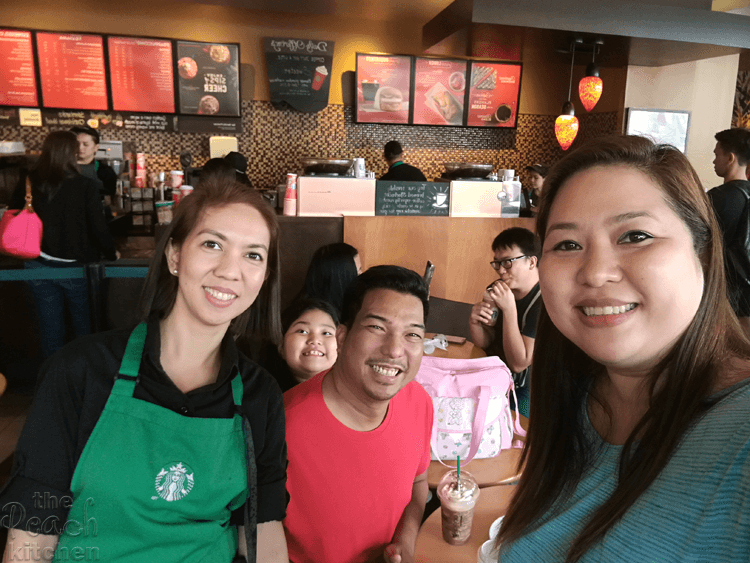 Coffee followed afterwards at Starbucks Coffee in Marquee Mall. We saw Cathy, a friend and former co-worker at Starbucks. Too bad we can't stay longer to chika and catch up.
That sums up our Sunday Lakwatsa folks! How was your weekend?
Mila's Tokwa't Baboy is located at Brgy. San Angelo, San Andres St, Angeles, Pampanga.