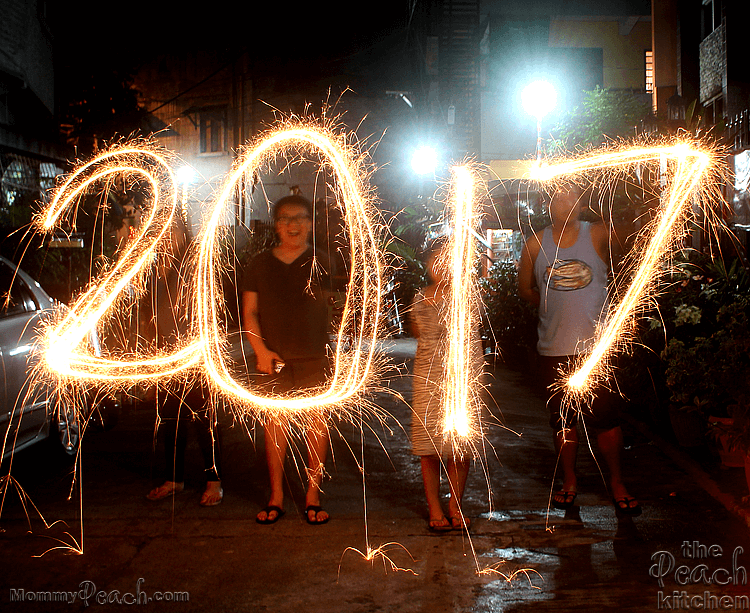 Happy 2017!!
I love how each year sets the mood for new beginnings. It gives us a clean slate so we can start over, have new life goals, change bad habits, and start eating healthy.
This New Year has caught me off guard, though. New Year's Eve 2017 party was held at home but I wasn't able to prepare anything. The venue for the celebration wasn't decided until the night before. So everything that we prepared that night was only put together that same day. Even the sparklers were bought that day.
I'm glad I was able to have these two things: 12 round fruits on our table for a fruitful and bountiful year ahead…
..and Chinese Steamed Fish, which they say brings good luck…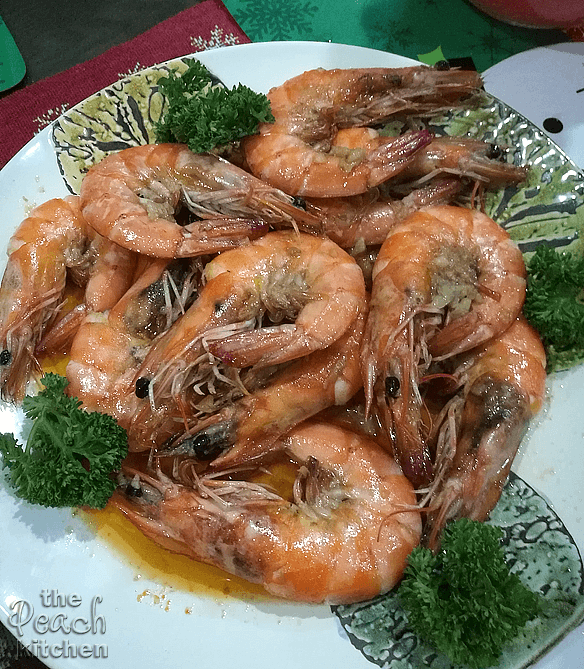 We also have Butter Garlic Shrimp, Grilled Squid, Truffle Mushroom Pasta, and Buco Pandan on the table.
Look at sis eating that prawn with shells on..LOL!
peanutbutter♥, Ykaie and ate Arlene
Rome, haggard me, and Ykaie
peanutbutter♥ prepared a couple of glasses of Martini, we toasted but I was holding a mug of Buco Pandan..LOL!
After dinner is when we played with the sparklers….
Please excuse the tired and haggard face….
Next year, I hope I can keep the food light and simple to avoid spending too much time in the kitchen. I am also hoping to stay up till midnight and past midnight. (I was knocked out at 11pm along with Twinkle, can you believe that?) I am also hoping I can prepare ahead of time.
Happy New Year! Let's say YES to the challenges this year will bring!
P.S. We had a barbecue lunch the next day…