Why is it that having a soda with your meals somehow makes eating more delicious? I'm guessing it's the fizz and that ooh and aahh moment when it glides down your throat as you swallow gulp after gulp.
I used to love drinking sodas or softdrinks when eating but I had to stop  myself because it's very unhealthy. But I think I may have found a healthy alternative. Something that would satisfy my craving but without the added sugar and calories.
Hello, Del Monte Fizzy Juice Drink!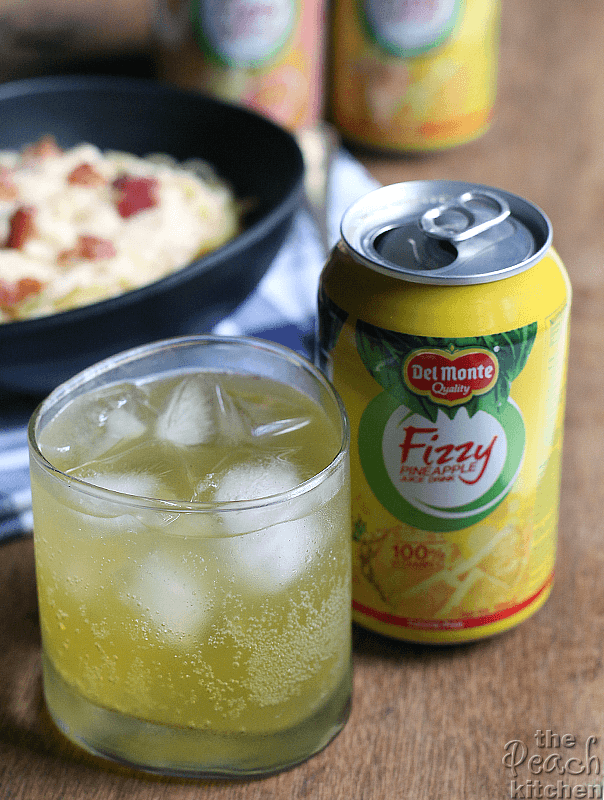 The new Del Monte Fizzy Juice Drink is made with real fruit juice, has no added sugar, and is fortified with 100% of your daily Vitamin C needs. Plus, it's caffeine and calorie free! It comes in two deliciously and refreshingly fruity flavors: Pineapple and Orange-Pomelo.
I just enjoyed my lunch today with the Pineapple Fizzy Drink and I loved it!
Del Monte Fizzy Juice Drink is available in 330mL cans in all 7-Eleven stores nationwide.
So, have you tried the new Del Monte Fizzy Juice Drink? Which flavor do you prefer?