Last weekend was a long weekend for us. peanutbutter♥ was on leave thursday, so we had him the whole day friday. Ykaie didn't have classes that day as well so we decided to hit the road early in the morning. Our initial plan was to go to Sta. Elena Fun Farm in Laguna but it turns out, you have to make an advance reservation for you to be accommodated.
So we decided to go to Tagaytay instead. Our first stop was Ilog Maria Honey Bee Farm…
… to look at the stingless little bees and buy some bee products. We bought virgin honey, bee pollen, propolis, lip balm, aromatherapy oils, citronella oil, royal jelly hair oil, leather balsam (not in photo), and wood polish (not in photo).
I thought it would be nice to give bee pollen and propolis a try.
We arrived there around lunch time and was done at around 1pm. Time for late lunch…
And when in Tagaytay, you just can't help but crave for a piping hot Bulalo.
Jaytee's Filipino Cuisine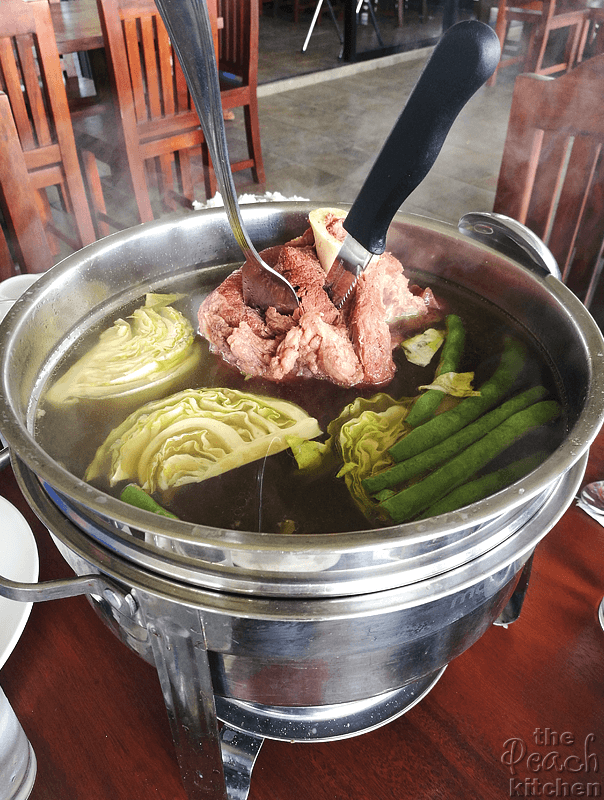 We searched for a new Bulalo place to try and found Jaytee's Filipino Cuisine. I think there are two branches of Jaytee's Filipino Cuisine along Aguinaldo Highway. We went to the smaller one that's not located at One Destination. It was after lunch so there weren't a lot of people. The restaurant was fairly new too. The place was clean and the staff were courteous.
I loved that the Bulalo (₱650) was served on a warmer. The cold Tagaytay weather didn't have the chance of making our soup cold. The beef was very tender too and the vegetables cooked just right — plus you can get soup refills!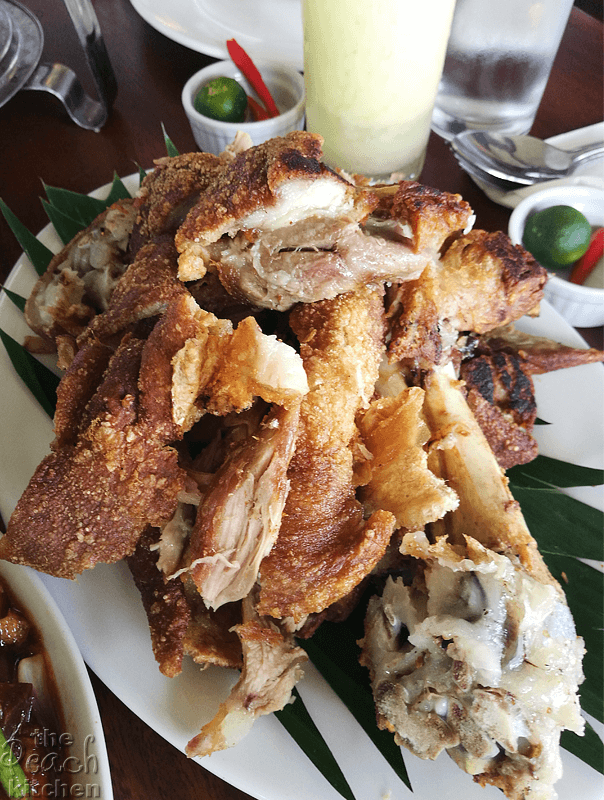 MIL was craving for Crispy Pata (₱650) and their version did not disappoint. It has crispy skin outside and soft, tender meat inside.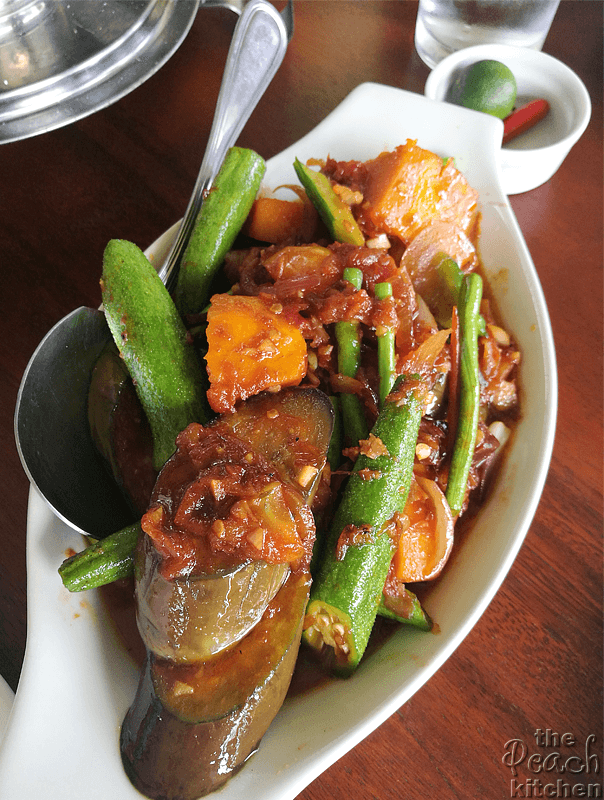 We just had to have a vegetable dish, so I ordered Pakbet (₱230). Love love love the taste of their bagoong.
Here we are… notice the hungry Twinkle wanting to dive into the food??? heehee….
Sky Ranch Tagaytay
After lunch, we headed to Sky Ranch because Ykaie wanted to try some of the rides….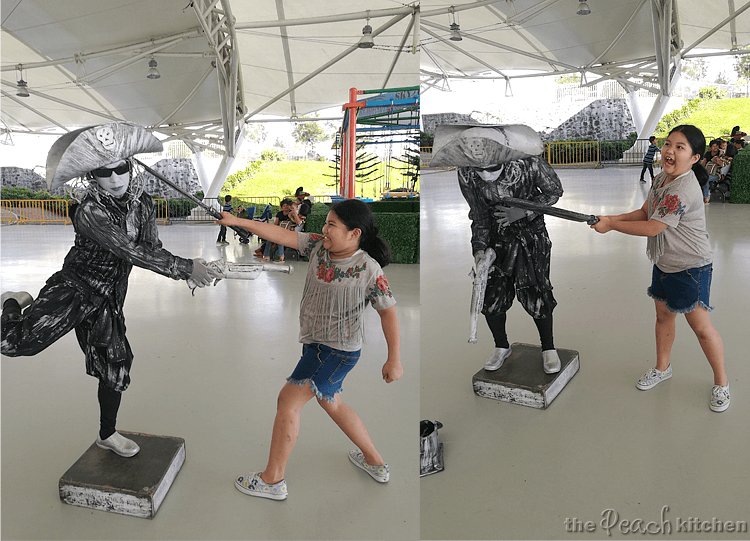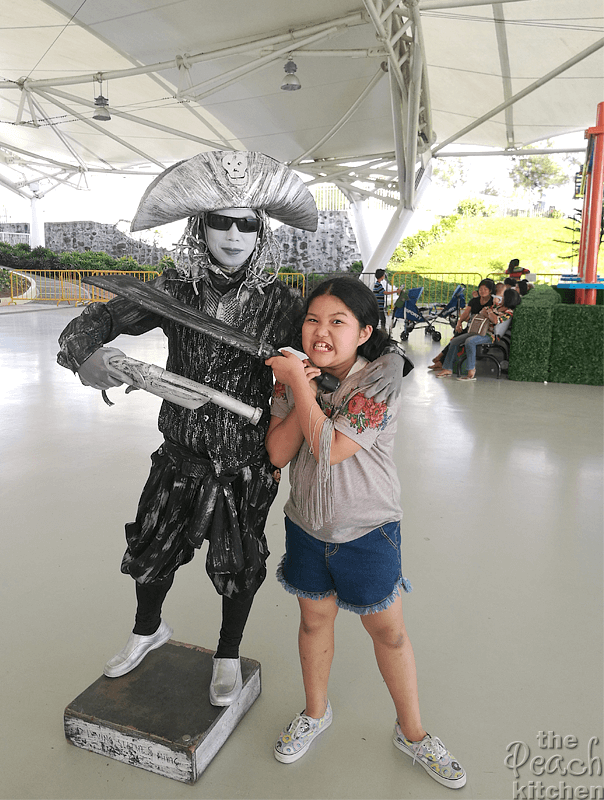 She even made a new friend…heehee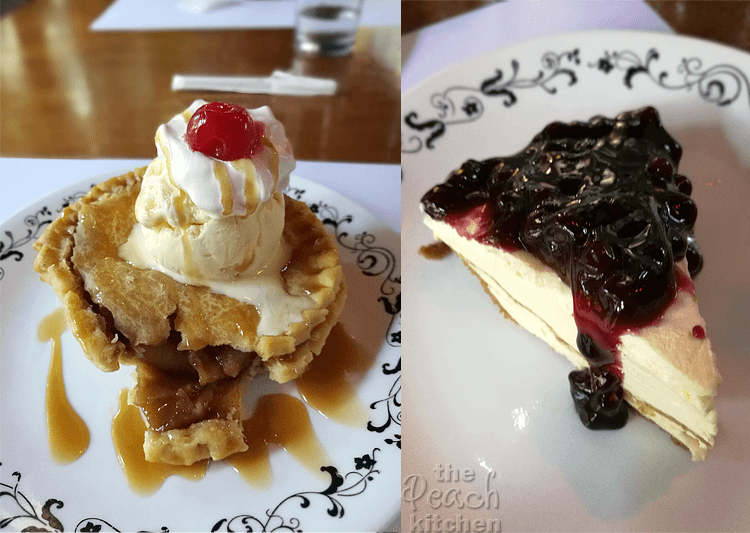 Our last stop in Tagaytay was Bag of Beans — we had coffee and dessert. Check out that Apple Pie Ala Mode and Blueberry Cheesecake!
Traffic was heavy on the way home.We decided to have dinner and wait it out in Glorietta…
Our friday ended with us arriving home at 1am. Such a long day but it was well spent.
I'm gearing up for a productive week this week… Happy Monday!