Easy Garlic Lime Cilantro Sauce for taco bowls, fajita bowls, or even salads…made with yogurt so it's low fat
Sis just got back from her Cebu vacation last night and being the great sister that she is, she bought me the pasalubong I asked her to bring: Cebu lechon. Nope, the lechon is not for me but for my lechon-loving husband and daughter. I told her not to buy Zubuchon, though because I could easily buy that in Makati. I told her to bring another lechon brand and she chose to bring Ayer Lechon.
I froze it last night and brought it out today to thaw. Roasting it in the oven made the skin super duper crispy and of course, made for a hearty lunch.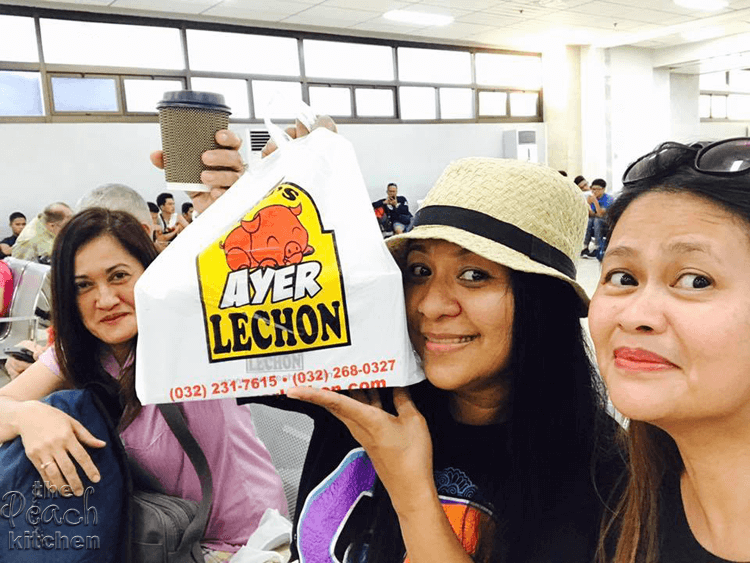 Meanwhile, you'll find me in the kitchen making this Garlic Lime Cilantro Yogurt Sauce. This is meant for my Chicken Fajita Salad Bowl I am planning to make for dinner. In my quest for keeping the sauce low-fat, I didn't attempt adding olive oil or any kind of oil. Instead, I stuck with yogurt and the rest of the ingredients.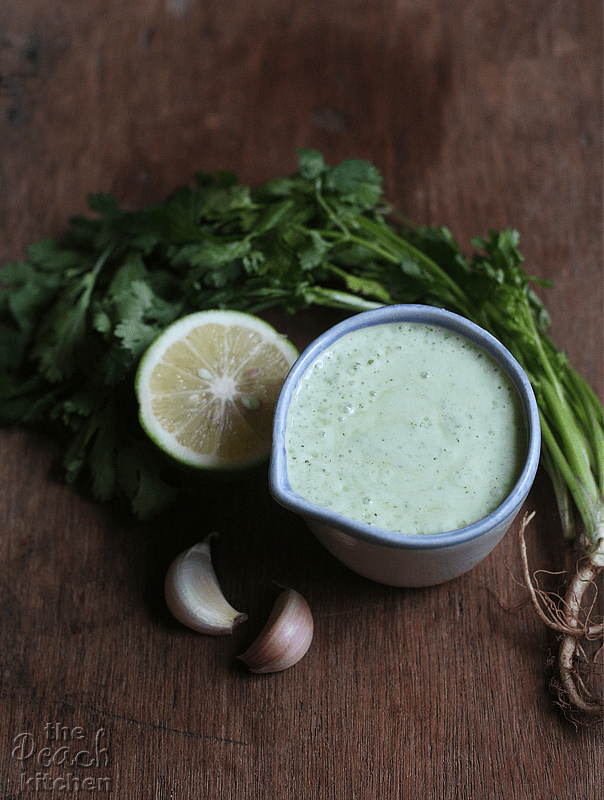 The result isn't that bad at all but the texture isn't saucy. The lime juice curdled the yogurt and it doesn't flow as smoothly like sauce should be. Hmmm, I'll consider adding a bit of olive oil the next time I make this and perhaps use greek yogurt instead of creamy yogurt.
How's  your Holy Week?
♥ If you make this recipe, be sure to snap a photo and tag @thepeachkitchen on Instagram (OR hashtag it #thepeachkitchen). I'd love to see what you cook!
Print
Garlic Lime Cilantro Yogurt Sauce
2

cloves garlic

1 cup

creamy yogurt

1/2 cup

loosely packed cilantro leaves

2 tbsp

lime juice

1/4 tsp

salt
Instructions
In a food processor or blender, combine cilantro, yogurt, garlic, lime juice, and salt. Blend until smooth.
Store in the fridge until ready to use