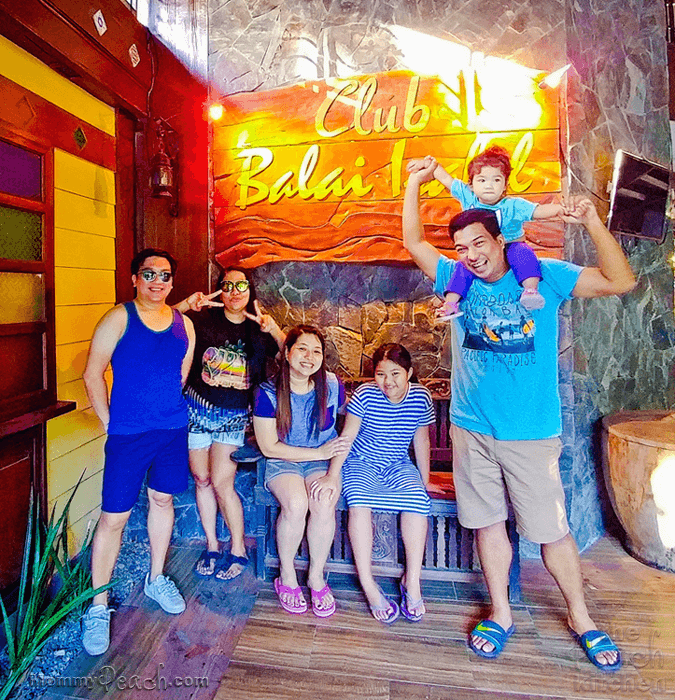 Breakfast the last time we were at Club Balai Isabel were plated. This time around , Club Balai Isabel breakfast is buffet style
(Read Part 1 and Part 2 of our trip here)
I guess it depends on the number of guests that they are currently accommodating. Since they are offering discounted deals in groupon sites and because of the recent opening of the Club Balai Isabel Aqua Park, there were lots of guests. Add it to the fact that it is Summer — peak times for resorts.
We were there as soon as the buffet opened at 7am because we were planning to go to the Aqua park as soon as it opens.
Their buffet breakfast spread includes: Beef Tapa, Crispy Tawilis, Garlic Rice, Plain Rice, Scrambled Egg, Chicken Adobo, Cereals and milk; Breads, Butter, And Jam; pancakes, arroz caldo, brewed coffee, juices, and fresh fruits for dessert.
Check out my sister who calls herself Anny's plate.
Check out Rome's plate
Twinkle is not a fan of ulams but she is a super duper fan of rice. Yeah, so that's lot of rice on her plate. I, on the other hand, kept my low carb diet in check but I wasn't able to resist the call of the hot arroz caldo early in the morning.
We were such a happy bunch…… especially when there's hot food around!
Off to the Aqua Park after breakfast…