It's probably not at the top of everyone's worry list when it comes to Christmas, but particularly if you have kids, deciding what to decorate the tree with will keep them occupied – if nothing else.
Sure, you can have all the baubles in the land, as well as the traditional tinsel, but when it comes to keeping little people happy it really needs the sweet additions to finish things off.
In some households its chocolate, in others it's candy sticks. The rest of this post will now take a look at some of the best festive foods you can hang on your Christmas tree, in a bid to hand you a treat every now and again.
The Classic Candy Stick
It was alluded to in the introduction and whilst basic, how couldn't the classic candy stick be included within this roundup? In truth, American candy of any variety is always going to suffice, but the fact this is literally no-strings-attached (it just hangs in place naturally) means that it's a sure-fire winner in most households.
The Brownie-Candy Cross
Following on from the last suggestion, let's become a little more inventive. This next one once again involves the use of the traditional candy stick, but in something of an unorthodox way.
Instead of hanging the sticks on the tree, the aim this time is to crush them as much as you can. Then, take some brownies, and sprinkle the remains on top of them. The result is a chocolate brownie, with a peppermint aftertaste to add a touch of festivity.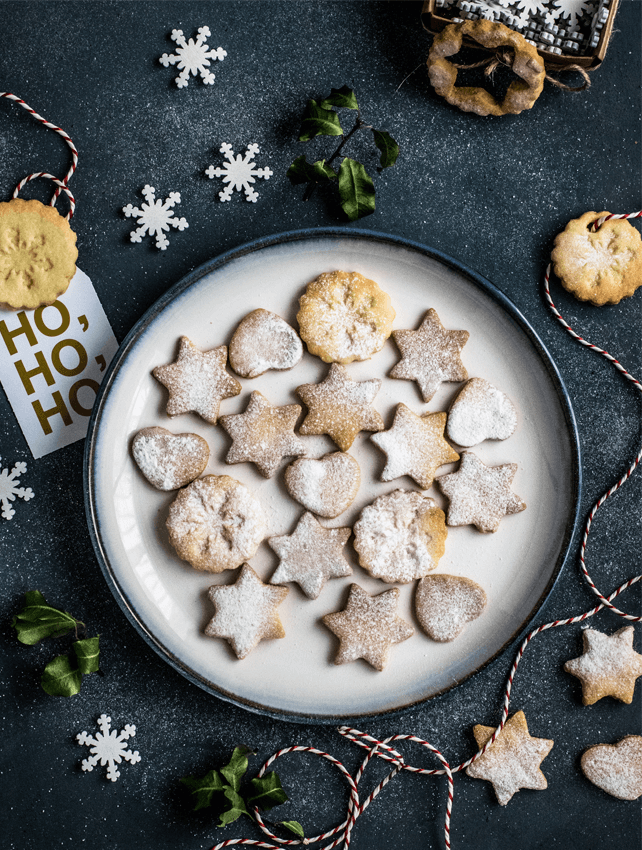 Returning to Normality: Christmas Cookies
For those of you who want to remain as traditional as possible, and also remove a bit of the work, typical Christmas cookies can be just what the doctor ordered for this purpose.
If you're feeling inclined, attempt to bake the cookies yourself. If not, fear not, the only "real" work you have to do here is to cut a hole in the middle of the cookie. This will allow string to pass through and ultimately hang from your tree.
Cinnamon Sticks
This could be a real favorite amongst some readers, for the simple reason that it's something out of the ordinary yet it's also incredibly simple.
We all know the beauty of cinnamon and Christmas – it's one of those flavors which just goes hand-in-hand with this time of the year. Therefore, take a stick, pass a piece of string through the stick and hang to your tree. The result is something that looks utterly unique, but actually only took you a couple of minutes to put together.
Pretzels
This final suggestion follows a similar vein to the previous one. In other words, it's not something you will find on every tree in the land, but pretzels are still very simple to hang onto a tree.
The best part of pretzels is that they string together. It means you can make row upon row of them, and make them look like a completely natural decoration.
For those of you feeling particularly creative, you can even dip them into a chocolate sauce to enhance the effect.