Most of us think of margaritas when we think of mexican cocktails. There is no doubting the fact that margaritas are a favorite among patrons of the Henderson Restaurant group that specialize in Mexican and Tex-Mex style cuisine. The truth of the matter is that margaritas are hardly mexican at all.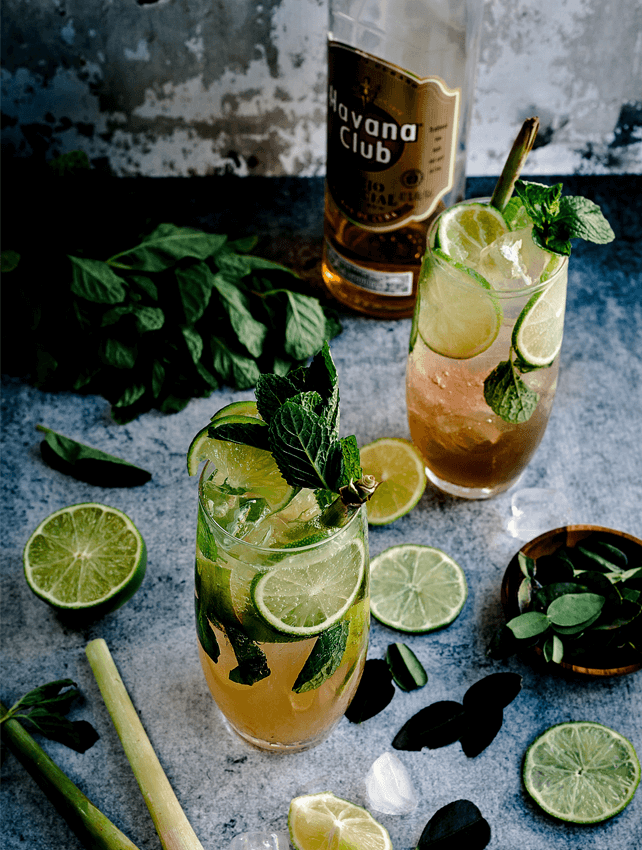 While it's origins are debated, one popular legend goes: An Irish bartender in Tijuana, named Madden, accidentally created the Tequila Daisy when he tried to make a traditional Daisy, and grabbed the wrong bottle. What's "daisy" in Spanish? Margarita.
If you want to drink like a real mexican, keep reading to learn more about some amazing mexican cocktails that will make you want to say "adios" to margaritas.
The Paloma
As it turns out, the Paloma is Mexico's most beloved cocktail, Not the margarita. This blend of tequila, grapefruit, lime and soda is extremely popular south of the border. It is a sweet, sour and savory concoction with a refreshingly crisp flavor. This is a simple cocktail that you can prepare right at home. Here is what you will need:
Kosher salt
1 grapefruit wedge
1/4 cup fresh grapefruit juice
1 tablespoon fresh lime juice
1 teaspoon sugar
1/4 cup mescal or tequila
1/4 cup club soda
Pour some kosher salt on a plate. Rub half of rim of a highball glass with grapefruit wedge. Dip the rim of the glass in salt. Combine grapefruit juice, lime juice, and sugar in glass. stir until sugar is dissolved. Stir in mescal or tequila, add ice, and top off with club soda and garnish with a grapefruit wedge.
Spiked Horchata
If you have never had Horchata, you're missing out. Horchata is made from a mixture of rice, milk and spices like cinnamon and nutmeg. The result is a favorite in mexico among children and adults alike.
Spiked Horchata combines the simple, and sweet taste of the classic rice and milk drink with white rum and sherry for a sinful adult treat that is quite decadent to say the least. Here is what you will need to mix one up.
1 1/2 ounces white rum
1/2 ounce Spanish sherry
4 ounces horchata
Fill glass with ice. In a shaker combine white rum, spanish sherry, and horchata.
Shake vigorously, then strain over ice. Shave a cinnamon stick on top to garnish.
Michelada
in Mexico one of the most popular "dressed beers", the michelada is a refreshing cocktail made with beer, lime juice and tomato juice. Other ingredients like worcestershire, hot sauce and even clam juice are sometimes added as well.
One of the simple beauties of this drink is that no two people make it exactly the same way, The name michelada translates loosely to "my relaxation" and many who enjoy it take a "my beer, my way" approach. We really like this michelada recipe from Serious Eats, but feel free to experiment with other flavors and make this flavorful cocktail your own.
Vampiritos Mexicanos
If you are looking for a real Mexican cocktail, you just found it! This drink combines, in one glass, the best of Mexico: tequila and sangrita. It's name translates to "little vampires", which makes reference to the blood like color of sangrita. To make this classic mexican cocktail, you will need the following:
ice cubes, or as needed
1 1/2 fluid ounces silver tequila
3 ounces sangrita
1 1/2 ounces citrus-flavored soda
1/2 lime, juiced
1 pinch Mexican-style chili powder with lime
In a highball glass, combine ice, tequila, sangrita, citrus soda, lime juice, and chili powder. Stir to mix well.
Mexican Coffee
A delicious, warm cocktail that's usually served at the end of a meal, the Mexican Coffee is traditionally crafted with three core ingredients: Kahlua, Mexican tequila, and coffee. To brew up one for yourself, you will need:
1/2 ounce silver tequila
1/2 ounce Kahlua
1 cup strong-brewed coffee
Whipped cream
To prepare, pour tequila and Kahlua into an Irish coffee mug. Fill the rest of the cup with coffee Top with whipped cream and a dash of cinnamon.
Now That's Refreshing
Although margaritas are a classic among patrons of Mexican restaurants in the United States. Unlike some commercialized drinks however, the classic cocktails on this list are widely consumed by people living south of the border.
While tequila is practically synonymous with Mexico, there are some other unique spirits made from agave cactus that can be found south of the border as well. These include mezcal, raicilla, and sisal, just to name a few.
Another popular drink, known as Xtabentún, is a sweet preparation that goes quite well with coffee. It is made of anise seeds and honey mixed with rum. Drink it straight and ice cold, or mix it with a shot of tequila for a "Mayan coffee."
Cheers
There are many traditional mexican cocktails, and no one blog could possibly capture the unique qualities of them all. Which cocktails on this list are you eager to try? Are there any other cocktails which you feel should have been included on this list? Leave us a comment with your thoughts in the section below.