We usually eat out when we run errands on weekdays or do our grocery shopping over the weekend. A healthy family of four with penchant for good food can easily spend around ₱1,500 just on one full meal alone. It can get pretty difficult when you're trying to stick to a budget.
So I thought I should try the #Eatigo1kFoodChallenge. 
What is EATIGO?
Eatigo is a restaurant reservation app that's offering real-time discounts of up to 50% off the whole food bill for every restaurant, every day! No upfront costs, no credit card details, no coupons, nothing – just make your reservation, attend it and your discounts will be automatically applied to your food bill.
I downloaded the App from Google Play and booked an early dinner reservation at The Shrimp Shack at SM The Block. We haven't tried this restaurant yet and they have a 50% discount at 4pm. Perfect! I was given a reservation code, which I presented at the restaurant when we arrived.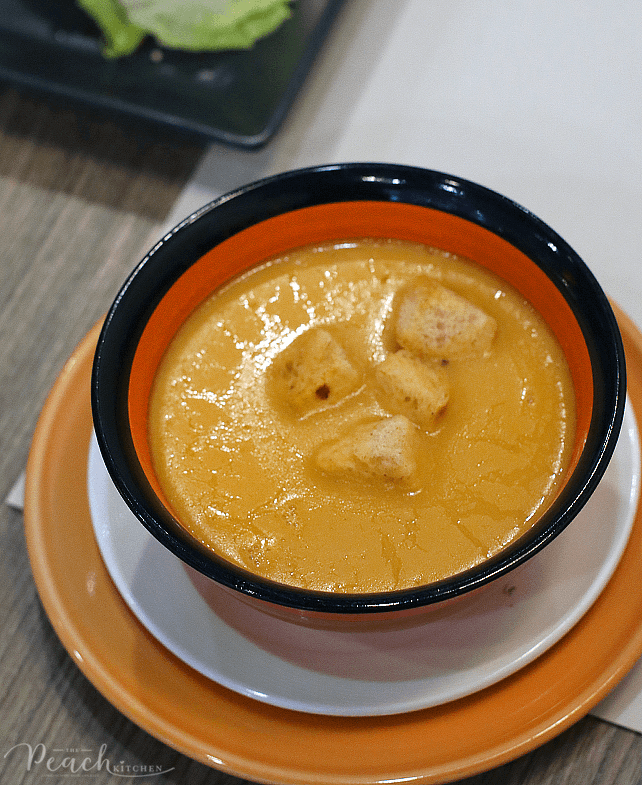 To start off our meal, we shared a bowl of Shrimp Bisque (₱90) which was a tasty creamy shrimp soup topped with croutons.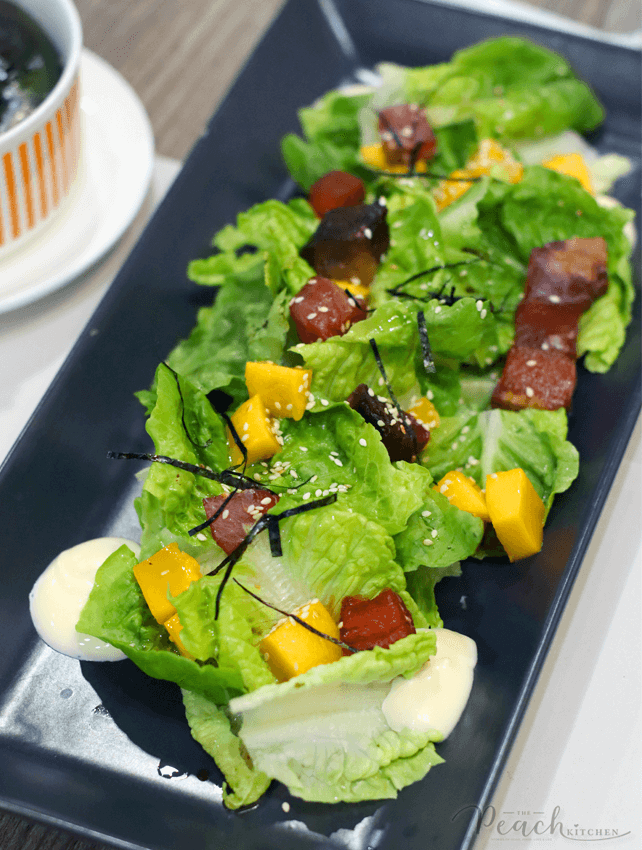 It was followed by this Ahi Tuna Poke Mango Salad (₱195) which is made up of romaine lettuce, diced mango, diced tuna, nori, sesame seeds, and a japanese mayo dressing.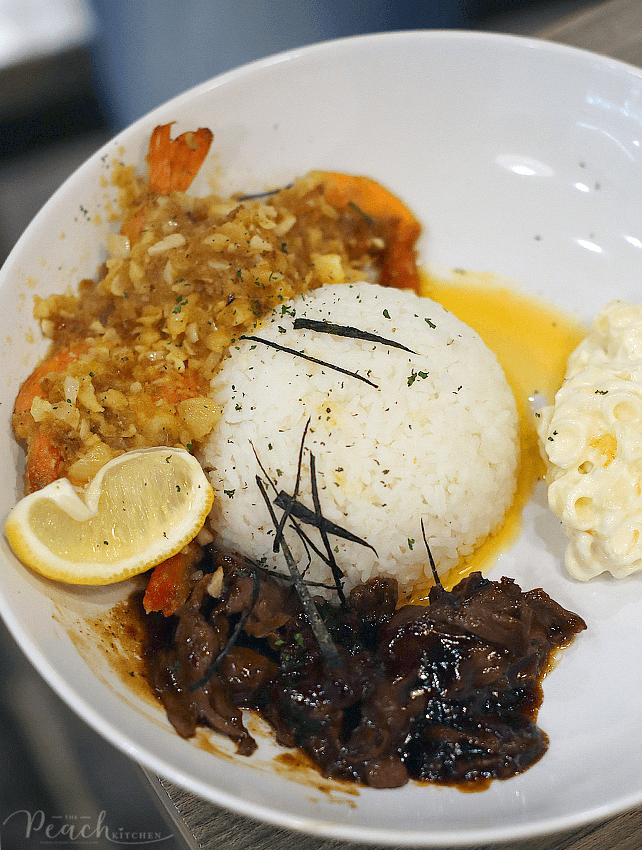 peanutbuttter♥ ordered the Surf and Turf (₱350) which is a portion of their Garlic Shrimp Scampi and Saucy Beef dish served with rice and macaroni salad.
While I had the Seafood Bowl (₱210) composed of shrimp, mussels, and squid stewed in a tasty sauce and served with rice.
I also ordered this Aloha Shake (₱60) which is basically just Pineapple Shake o go with my seafood bowl. While Ykaie and peanutbutter♥ had sodas.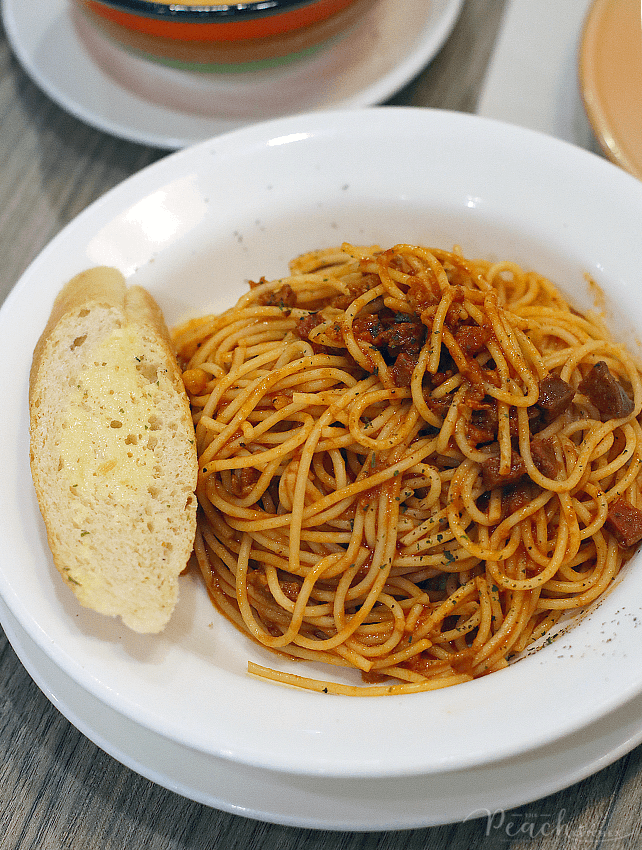 Ykaie had the Garlic Sausage Pasta (₱190) a tomato-based spaghettti with garlic and sausage bits which she says was really flavorful.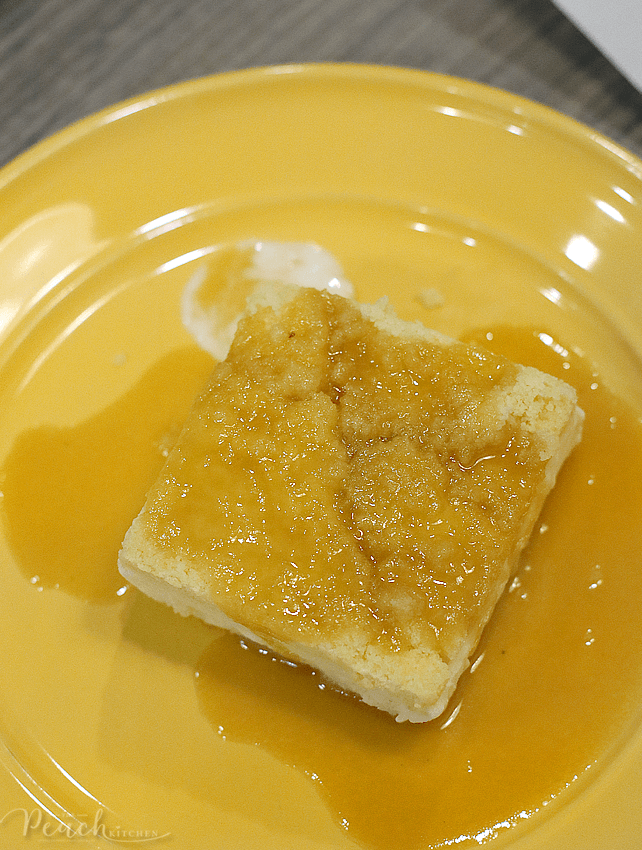 To cap off our meal, we shared this Frozen Pineapple Upside Down Cake (₱160) which is like pineapple ice cream sandwiched between two thin layers of cake and drizzled with pineapple sauce. It did taste like frozen pineapple upside down cake.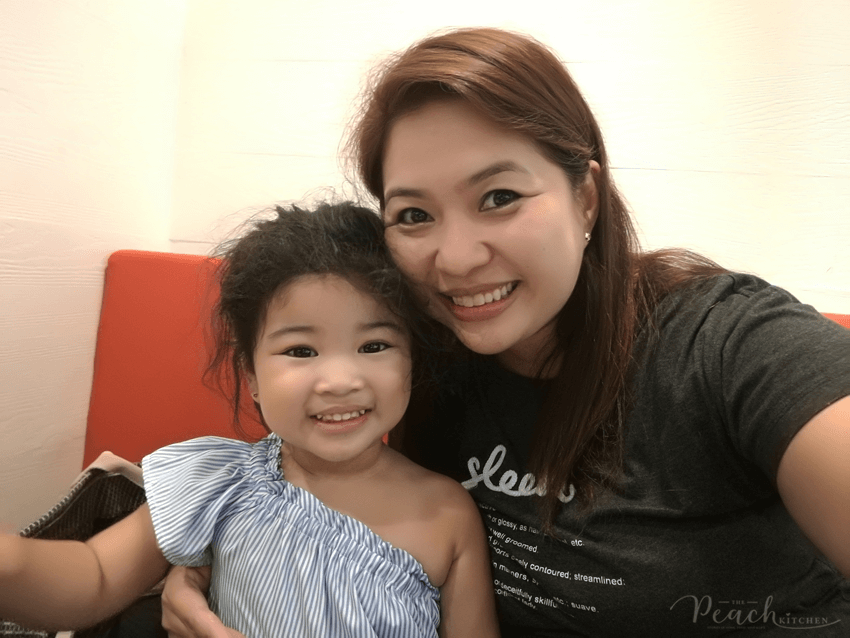 Look at our happy faces. Can you tell our tummies are happy as well?
Actually, Happy tummy and Happy Wallet!
How did I do with the #Eatigo1KFoodChallenge?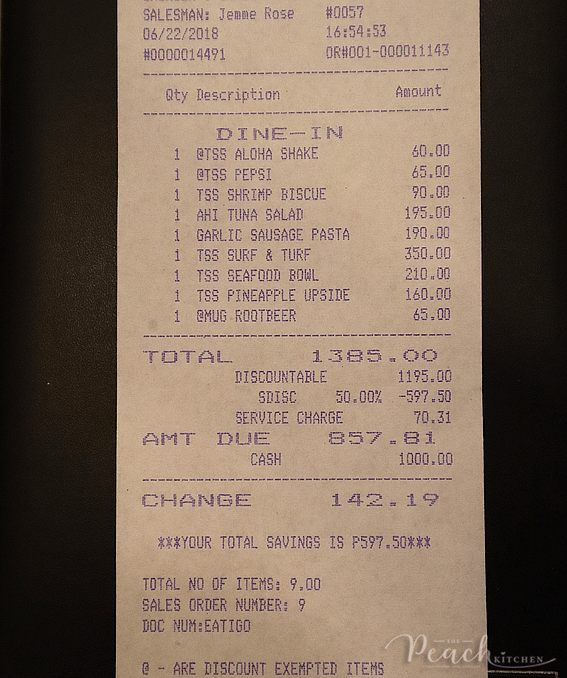 Our total bill was ₱1,385. Since the drinks are not included in the discount, only ₱1,195 was discountable.
Our total bill was ₱857.81 including the service charge. I still had a change of ₱142.19 from my ₱1,000.
And my total saving is ₱597.50. So. Kung nag- tubig na lang pala kami, ang binayaran lang namin ay ₱672.81.
Grabe! Ang laki ng savings with Eatigo.
Mukhang parati na kami magpapa-book sa Eatigo before going out. Imagine, in Quezon City alone, you have 108 restaurants to choose from. You won't run out of restaurants to dine in whether you're in the mood for american, italian, mexican, or filipino food.
You guys should really try it and be amazed at how much you can save. Check it out, who knows, your favorite restaurant might be in there and is giving a big discount. Here's a link to make it easier for you to make a reservation: http://bit.ly/2JSOSVz.