Gubat QC is a must-visit destination if you are a nature lover and enjoy dining in a unique ambiance. I've been wanting to try this restaurant ever since I first heard about it. Situated in the heart of Diliman, this hidden gem offers an extraordinary dining experience inspired by the tranquility of a forest.
Upon stepping into Gubat Restaurant, you are immediately transported to a serene oasis away from the hustle and bustle of the city. The restaurant is surrounded by lush greenery, with a make-shift "pond" at the center filled with swimming fish and a turtle, creating a peaceful and enchanting atmosphere that instantly puts you at ease. The inviting outdoor seating area allows you to immerse yourself in nature while enjoying your meal.
I love this area where you can wash you hands before and after eating.
WATCH OUR VIDEO HERE
Here are the dishes we tried at Gubat QC:
All the meals they serve are served on a banana leaf and each meal comes with your main dish of choice, a cup of rice, half a salted egg and half a tomato, and a little bit of pako.
Piniritong Isda (₱215) – this is fried blue marlin – thinly sliced with melted butter on top.
Halabos na Hipon (₱240) – I think this is their version of Garlic Butter Shrimp. There are 5-6 shrimp in every order.
Lechon Kawali (₱240) a large slab of crispy fried pork belly which you can dip into the M<ang Tomas on the table.
Tapa Flakes (₱175) – They serve two kinds of tapa, the other is the usual tapa version.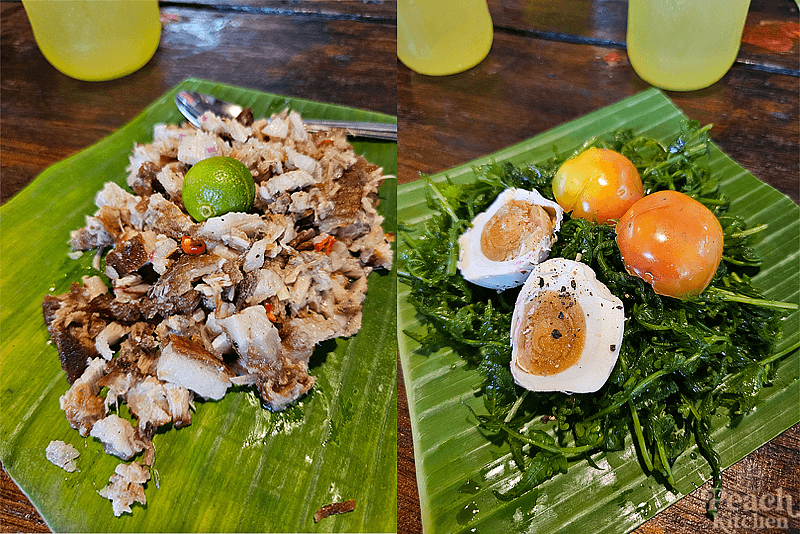 Dinakdakan (₱220) – their version of Dinakdakan is their Lechon kawali that's chopped and mixed with onions, chili, and calamansi.
Pako Salad (₱150) – their version of Pako Salad is a delightful combination of fresh pako leaves, tomatoes, onions, and a tangy calamansi dressing.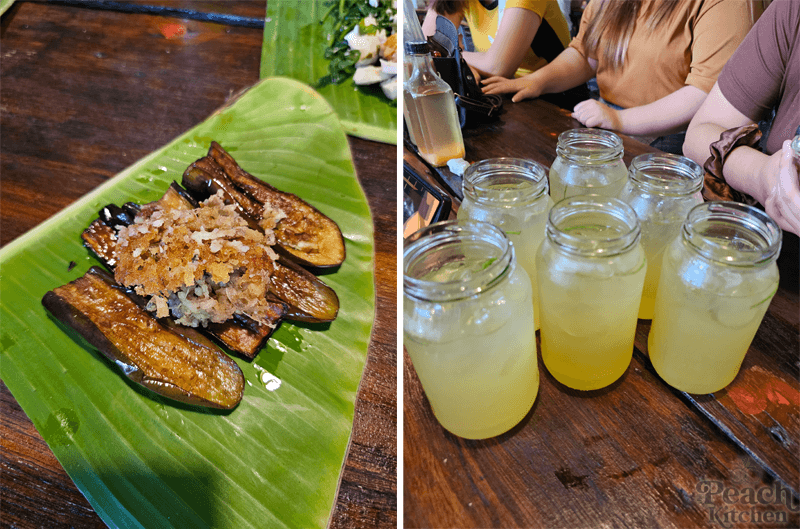 Talong + Buro (₱90) – fried talong with fried buro.
Calamansi Juice (₱90) – served in a bottle
Kamayan Style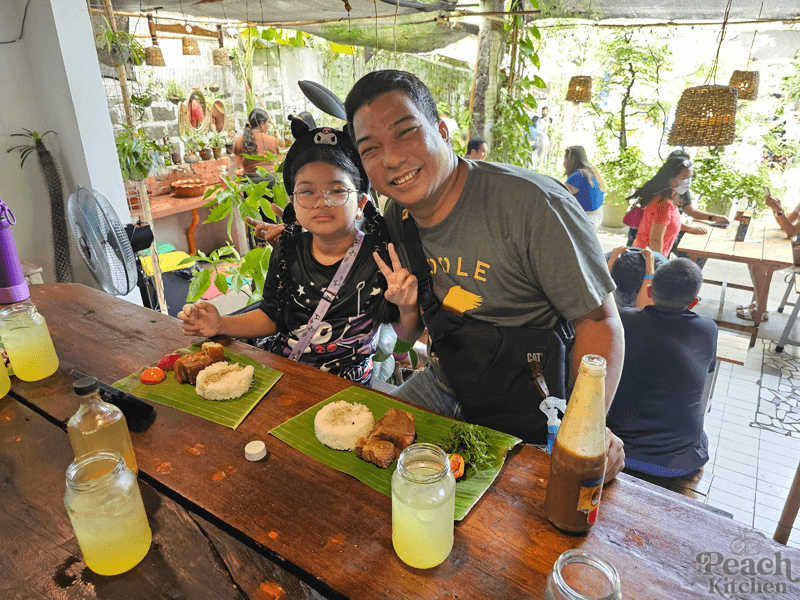 It was fun eating here because of the Kamayan style. For my non-Filipino friends, it's a traditional Filipino way of eating wherein we use our bare hands.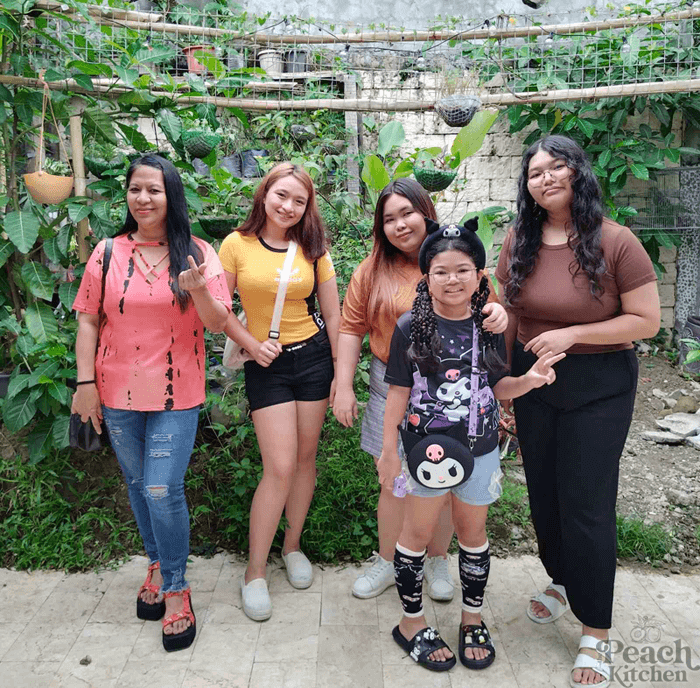 We really enjoyed our dining experience. It's truly a unique and enjoyable experience for nature lovers and food enthusiasts alike.
Gubat QC, located at 43 Mayaman Street, Diliman, Quezon City, is truly a hidden gem. So if you're longing for a dining experience that combines nature and exquisite flavors, Gubat QC is the perfect destination for you.