You have probably eaten some almond toffee before. If you haven't, you are missing out! Almond toffee is such a great treat that will leave you feeling satisfied. Almond toffee has a long history to it that you may not know about, there are also some fun facts about almond toffee that are worth the read. Keep reading to find those out as well as how to make almond toffee from the comfort of your own home.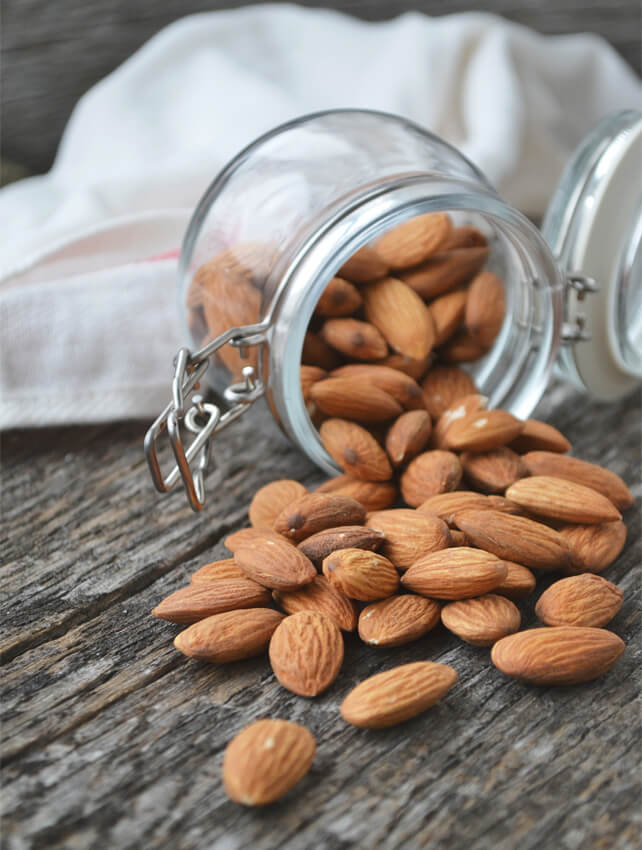 The history of almond toffee starts with the invention of toffee. Toffee actually started in 1825 and was a delicious treat back (and of course still is!). Toffee comes from the English and soon spread around Europe because it was so delightful. One of the reasons it became so popular was because these countries had an abundance of butter, one of the ingredients in toffee.
Unfortunately, the exact story of how toffee came to be in the world does not have an exact story and there are many different versions and people that take credit for the invention. Regardless of how it was created originally, toffee is now a favorite among households. Once toffee came to America is actually started as the same buttercrunch. The only difference in it is that it was made with white granulated sugar. Toffee is made from brown sugar along with many other ingredients (you will see later in this article). The original toffee from the English does not include nuts or many other flavors, they like to keep it very traditional. In England, the name toffee always stuck and in America, buttercrunch soon became the same as the other part of the world, known as toffee.
One of the reasons why people say Americans changed the same from buttercrunch to toffee was because the same toffee sounded better coming off the tongue. They also said it sounds more English from where it originated from and it sounds like a richer word. Regardless of the name, the United States continue the tradition of eating toffee and the name stuck.
Almond toffee is delicious and the primary ingredients are of course almonds and toffee. There now is many different versions of almond toffee and ingredients that can be added to make it a families very own recipe. Not only that, but certain countries add various ingredients and switch the almonds out for different nuts. For example, cashew toffee, mocha toffee, and dark toffee are now very popular too. Around the holidays it is popular to make peppermint roca too. Of course, almond toffee is still the most popular and will always be the traditional version.
The typical process of creating almond toffee involves making long sheets of it and cutting it into pieces. If you want to coat it in chocolate from there you can. The guillotine can also help in the cutting process and allows it to stay in place better so it doesn't fall into your lap when you are eating it.
Like we said before, there are a few different ways to make almond toffee. With that said, we wanted to share with you the most traditional way.
There are only 4 ingredients in almond toffee. These are almonds, sugar, water and a little bit of oil. Of course, the amount of each ingredient depends on how much you want to make. If you are looking to make about 10 services, you will want 1 pound each of the first two ingredients and then 2 TBSPs of the third. You will only want a little bit of oil.
The preparation of the almond toffee is easy too. You will chop up the almonds, add sugar with water and wait for it to melt. Lastly, you will add the almonds until they become dark gold. You can roll out the ingredients which are the traditional way to service almond toffee. This will also have them cool easier.
If you like almond toffee, there are a few other delicious treats you would like too. Some of these include peaches that are filled, this is from Tuscany and a great treat. Almond biscuits are also very good and are similar since they are both made with nuts. These are from Abruzzo. Lastly, cassata siciliana is also a great and delicious dessert that is from Sicily. If you are an almond toffee lover, these are a must try as well!
Now, we are going to share a few tips about almond toffee:
Did you know that January 8th is actually the English national day of toffee?
Did you know that June 29th is actually the national day of buttercrunch?
The original recipe actually mixed molasses or sugar. This would allow it to sit there until it was sold and not go bad.
Toffee is traditionally not large, but the biggest piece weighed 2940 pounds and was created in Texas in 2002.
There you have a little bit of history on almond toffee, you understand how to make it in the comfort of your own home, and you know the history of it. Make sure that you do not eat too much of it as that can become unhealthy. Like any treats, eat it in moderation. That is one of the reasons why the pieces are small. Just have a few and continue enjoying your day. For more tips on almond toffee and other treats, stop by our website again!