Trends come and go, and the kitchen design world is also subject to these influences. Every year we see new kitchen styles and layouts becoming popular, only to lose their shine after a short period. But there are also certain design elements that age like fine wine – the kind that never go out of style no matter how much time passes.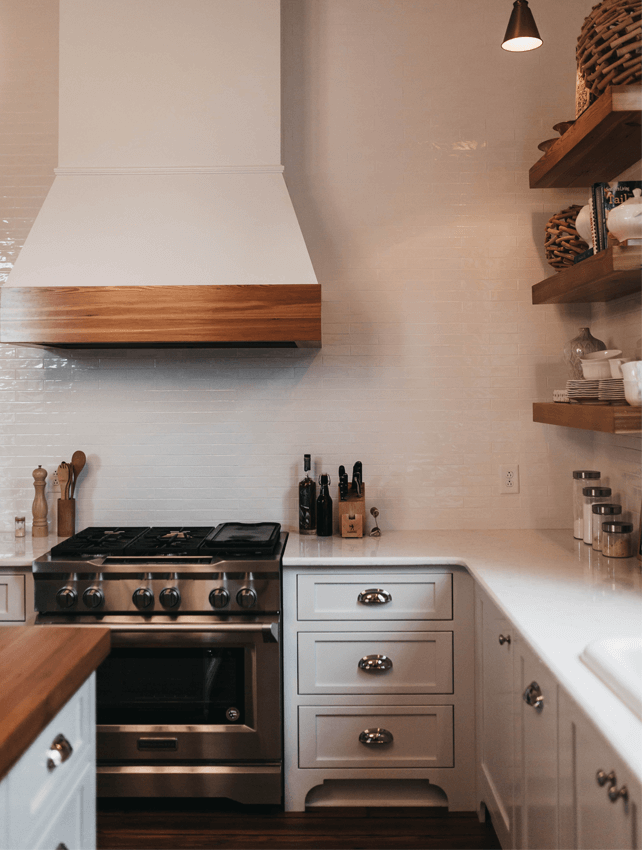 Since remodelling a kitchen usually implies a hefty investment, we're sure you wouldn't want to take on such a big project every couple of years, just because your kitchen started looking a bit outdated. So, instead of chasing fleeting trends that will make you fall out of love with your kitchen quite fast, why not look for those elements that can provide long-lasting style instead? 
While you can still change things up and play around with various details, using mostly timeless pieces as the basis for your kitchen design will help you create a space that you'll enjoy year after year.
If you need a bit of inspiration to get started, here are 7 kitchen design ideas that will stand the test of time.
Neutral-coloured cabinets
Designers always come up with new kitchen colour trends that promise an instant refresh and a more modern look for your space. But do you really want to repaint your kitchen yearly just to stay on top of these trends? Considering all the time, money and effort it would take to do that, we think the answer is a big no.
But since you don't want your kitchen to look outdated either, the smartest solution is to choose a neutral colour for your kitchen cabinets, such as cream, grey, or beige shades. Pale blue or light grey can also work wonderfully if you want to give the space character. When choosing the finish and colour of your kitchen units, experts at kitchenwarehouseltd.com advise visiting the showroom or asking for samples to make sure you're not going to regret your decision.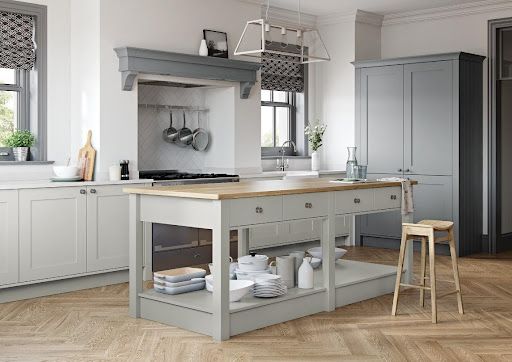 Enduring countertops
Some people have an obsession with kitchen countertops and we can understand why. They're one of those elements that can totally transform the look and ambiance of your space, so you better pick your countertops wisely.
That's a lot easier said than done when there are so many options to choose from. Fortunately, we can make this decision easier for you, so you don't have to go through all the various countertop materials and finishes. If you want to play it safe, while also ensuring a long-lasting stylish look for your kitchen, stone countertops are the way to go. Not only do they complement any kitchen design, but they're also durable, so you can enjoy them for years to come without a problem. 
Two-toned kitchens
Some people think that designing a timeless kitchen implies choosing the same colour palette for every single piece of furniture and item that you'll be using, which can be a bit boring and limit creativity. However, timeless doesn't mean following strict rules or only using traditional aesthetics.
There's plenty of room to experiment and play around with different design elements. One of the easiest and most effective ways to add interest to your space is to combine two different colours by choosing two-toned cabinets. The contrast between darker kitchen units and brighter shades creates depth and dimension, giving your space the visual appeal that you're looking for.
Kitchen islands
Designing a kitchen largely depends on the space you have available and your own personal preferences and needs. Luckily, there are countless ways in which you can customize the layout of your kitchen to meet your specific requirements.
If you do have enough space at your disposal, our recommendation is to include a kitchen island in your design. A kitchen island is a classic part of most big kitchens, and a design element that is here to stay, no matter how many trends come and go. It provides comfort, convenience, functionality, not to mention it looks absolutely stunning in any setting. So, this is the kind of feature that allows you to have the best of both worlds.
Open shelving
Open shelving is definitely not a new concept in home design, and the reason why we still see it in so many kitchens is that it is such a versatile and interesting way of decorating and organizing a space.
Primarily, open shelves serve a practical purpose, as a very effective storage solution. But they can also be turned into an element of style, allowing you to display beautiful kitchen cookware collections or décor items. There are countless ways in which you can use open shelving units to redecorate and reinvent your kitchen every time you feel the need for a change, so they're a design idea worth taking into consideration.
Large sinks
Another way you can combine aesthetics with functionality in your kitchen is by installing a deep, sturdy sink. Those dishes aren't going to wash themselves, so you need a large enough sink to make the task easier for you. Let's face it, no one likes doing the dishes, but when you have a nice sink in your kitchen, this chore suddenly becomes less annoying.
Farmhouse kitchen sinks have become extremely popular in the past few years, with the whole farmhouse décor being a favourite for home remodels. But these types of sinks will look stunning even if you don't have a matching theme throughout the house, while also being very practical.
Practical lighting fixtures
Lighting is an essential element in every room, but it's especially important to have the right lighting fixtures in your kitchen. That's because kitchens are also working areas, not only spaces that have to look warm and inviting.
It's usually recommended to combine two different types of lighting in a kitchen: brighter lighting for cooking areas and ambient lighting for the rest of the space. Installing the right lighting fixtures will help you create a balance and give your kitchen a cosy vibe that will make you enjoy it even more.