Elvis Presley once sang Home is Where the Heart Is. This famous line couldn't be any more accurate when we talk about Italians. These people have a knack for throwing not-so-ordinary home parties. You can expect it to be grand, festive, and sumptuous.
Whether it'd be to showcase your latest braciole recipe or just to have an intimate time with friends and family, you can never go wrong with an Italian-themed dinner party. Here are some tips on how you can throw one like an expert.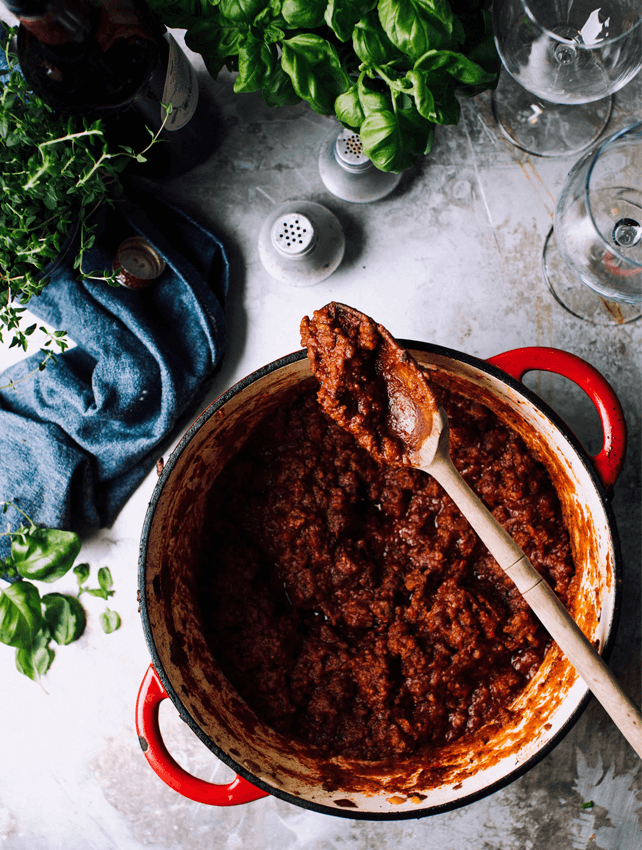 Send Festive Invitations
Invitations aren't old school, they're actually something nice to receive — a memorabilia. Italians are known for their architecture and art so make sure that your invitation shows off your chosen theme.
So, don't just create a simple invitation. Use these tips for a complete Italian-themed dinner invitation:
Use red, green and white color schemes
Use images that reflect the Italian culture such as wine, cheese, pizza, and pasta
Use an Italian phrase as your opening message such as "Buon Appetito"
You might think that sending invitations are too formal. But, it's one way of showing that you respect their time and that they're important enough to get invited. Even a digital invitation will suffice.
Create The Environment
Italy is all about culture, arts, music, and literature. Recreate the scene by setting up the proper decorations for your dinner party.  Here are some simple ideas to turn your dinner spread into an Italian's dream:
Decorate with pasta – You can use clear vases or glass and fill them with uncooked pasta, like penne, fusilli, and farfalle.
Use espresso beans – You can also use espresso beans for a more authentic Italian aroma. Italians love their coffee, especially espresso. Set up a coffee station complete with milk and sweets.
Use appropriate colors – The usual colors Italians use are red, blue, green and white. Find a red and white checkered tablecloth to match the theme. Play around with these colors when decorating.
Make a bread centerpiece – More than pasta, they also love bread. Create a bread centerpiece with the use of breadsticks and baguette. Not only are they pretty to look at, but they're even edible.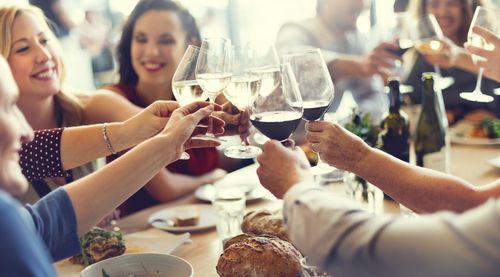 Create The Perfect Aperitivo
Italians are big on whetting the appetite — aperitivo. It is a way to help guests relax and socialize with one another before sharing a meal. Here are some aperitivo drinks that will surely get their attention:
Negroni – A favorite Italian drink made from gin, Campari and Vermouth paired with an orange peel.
Americano – The base recipe for this drink is just like the Negroni, but it's poured in a tall glass with soda. Perfect drink for those who aren't big on drinking.
Wine – If you're out of option or a little weak on mixing cocktails, you'll never go wrong with wine.
Aperitivo drinks are usually paired with food such as cheese, olives, and nuts. An authentic Italian dinner isn't complete without it.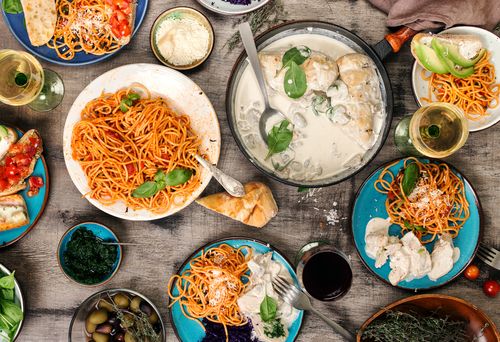 Prepare An Authentic Pasta Meal
More than preparing other dishes, pasta should always be a part of an Italian themed dinner. However, there are a lot of pasta dishes and choosing just one is next to impossible. Below are some popular pasta dishes people will surely love:
Spaghetti al Pomodoro – A classic pasta dish that we all know and love. However, according to some chefs, the secret to a great tasting Spaghetti al Pomodoro is in the tomatoes you use. Top it off with fresh basil and you have the perfect dish.
Pesto Pasta – The best way to add color and texture to a dinner spread is with pesto pasta. It's a very healthy option as it only uses basil leaves and olive oil as the base.
Spaghetti alla Puttanesca – If you have a little more time, you can add more to your Pomodoro and make a Spaghetti alla Puttanesca. All you need to do is add in olives, capers, and oregano and you have a whole new savory meal.
Carbonara – A crowd favorite and an authentic Roman classic cuisine. If you're going for a more authentic feel, be sure to create the right mix of egg yolk and white for that creamy texture. Top it off with bacon and grated cheese.
Serve Desserts
Another thing that Italians love is their desserts. Italians have been creating desserts for ages, and this is the reason why they have one of the best dessert recipes in the world. Here is a list of popular Italian desserts you can serve at dinner:
Tiramisu
Panna Cotta
Canoli
Gelato
Biscotti
Semifreddo
These are just simple desserts that you can add your own twist. Another great idea is to prepare a take-home dessert bag for your guests. It's something that they'll surely appreciate.
Conclusion
Italy is iconic for its food and culture. Dinner parties with friends and family are always great, but with a well-made Italian themed dinner party, you can be sure that guests will always have a memorable time.