Lamb Chops Rogan Josh made using The Spice Tailor Rustic Rogan Josh mix… because we need a delicious meal. ASAP.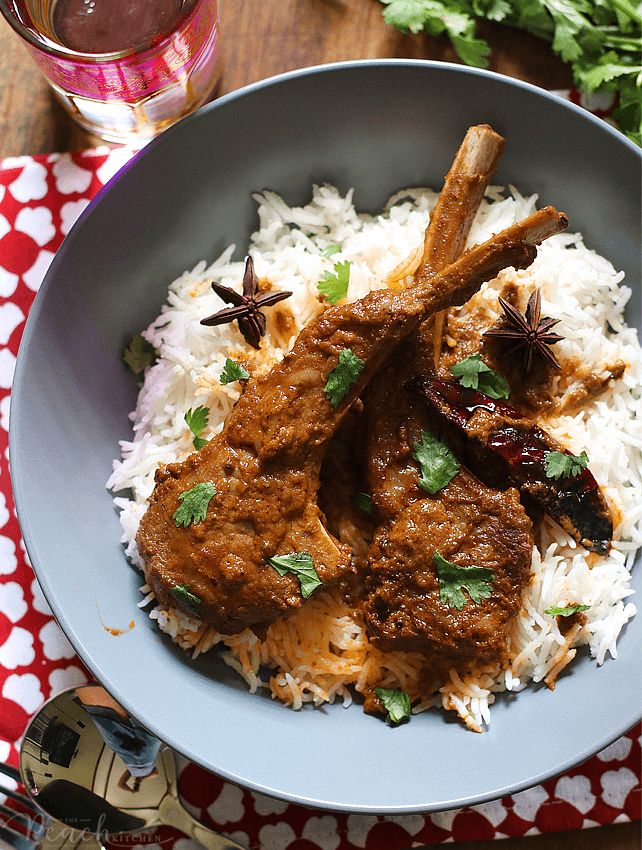 I'm suddenly feeling the Christmas rush…. not only because I haven't put up a single Christmas decoration up until today and rush na rush ako but because this momma is busy, busy, busy. It's gonna be Christmas in 23 days and five days before that, we'll be spending a couple of days in Baguio with peanutbutter♥'s side of the family.
There's still lots of things to do at home — like clean it up, put up Christmas decors, a little bit of work here and there (lots, actually), and I still have a couple of deadlines to beat. I know I have to finish all that or else my mind will be too busy come Christmas time and I wouldn't be able to enjoy it.
Part of what kept me busy last week was watching Ykaie's speech choir class presentation. It was entitled 1896 Cry Freedom By Aurelio Alvero. Their class did amazing — they were actually the champion of their grade level. Congrats Ykaie and the rest of St. Bart!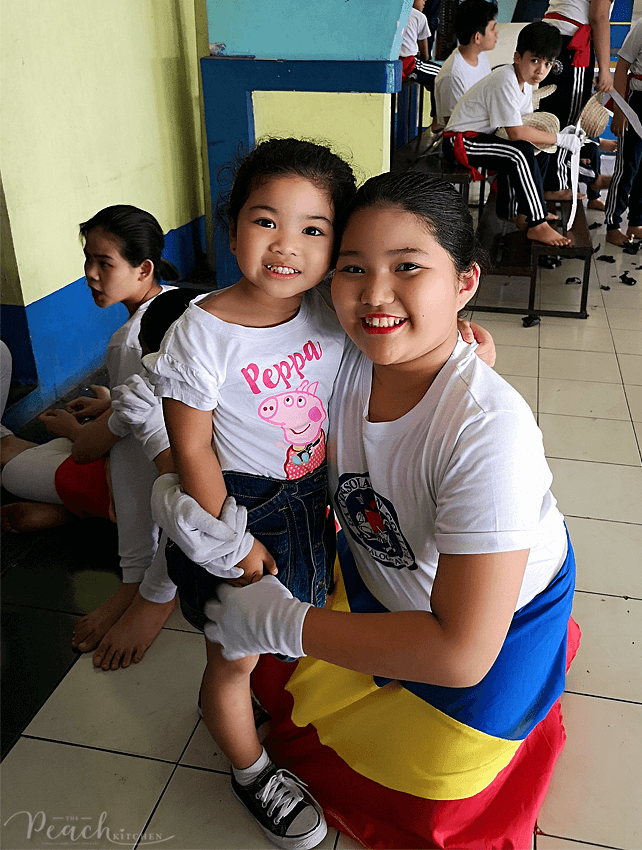 We brought Twinkle along with us and she was so proud of her ate… Of course I could never be prouder, she's growing up to be quite a smart young lady.
This week… there's gonna be a lot more instore at the Adarne household. I'm keeping my fingers cross that I won't be going around like a headless chicken come monday.
I'm really glad I bought this Rustic Rogan Josh sauce mix by The Spice Tailor when I saw it because I was able to prepare our lunch in minutes.
Honestly, this spice mix is a little expensive at ₱300++ but I've heard a lot of good things about it and I really really wanted to try it. The sauce mix comes with 3 packets which are the spices, the base mix, and the sauce mix.
The spices includes bay leaf, chili, a small cinnamon bark, a clove, black cardamom pod, green cardamom, and black peppercorns. The base mix is made with yogurt and cashew nut paste and some mores spices. The sauce is where all the flavor comes from.
The lamb chops I used are from the RARE FOOD SHOP. They're the ones who sent me the box of meat goodies, remember? They provide superior quality meat! Their lamb chops are the most tender, easiest to cook, and most tasty I've tried.
So why did I make Lamb Chops Rogan Josh instead of the usual lamb pieces, you might ask? Well, I love anything that's bone-in like T-bone and chicken wings. I thought meats that are bone in are much more tastier than fillets or boneless.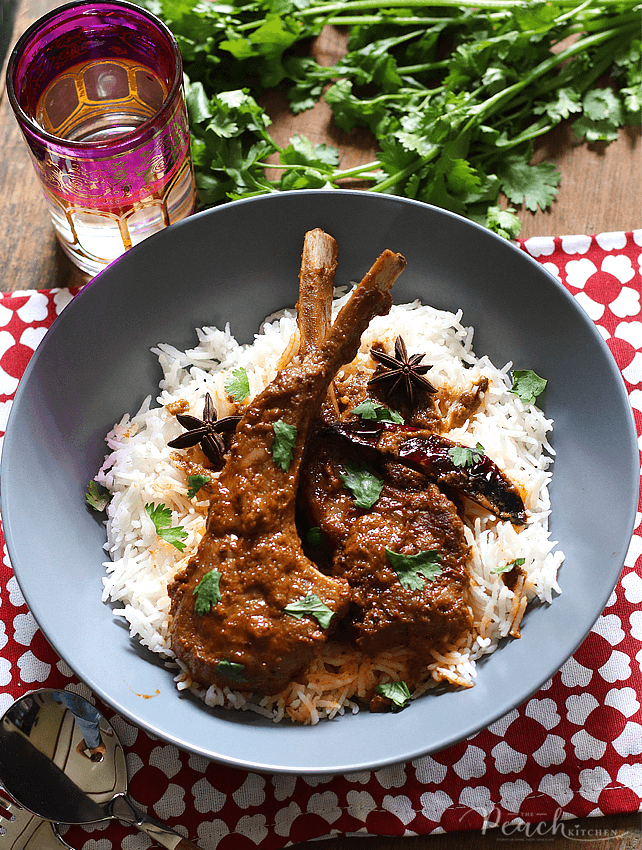 To make this wonderful dish, I just emptied the spice packet into hot oil in a pot. I sautéed it for 20-30 seconds. Just enough for the spices to warm up and release all their flavors. Then I added the lamb chops and browned them. Next, I poured in the base sauce and allowed it to cook through the meat for like a minute. To finish it, I poured in the sauce and added 1/2 cup of water to prevent it from drying out. I brought it to a boil and simmered it for about 15-20 minutes until the lamb chops are tender. Since the lamb chops are top quality, it didn't take long to soften the meat.
I served it by topping it over steaming hot basmati rice and sprinkling it with roughly chopped cilantro.
The husband and the eldest daughter felt like they were in an Indian restaurant come lunch time….
Who wouldn't?
OTHER RECIPES YOU MIGHT LOVE…
Print
Lamb Chops Rogan Josh
500g

lamb chops, about

6

pieces
Instructions
Heat oil in a pan and sauté the spices for around 20-30 seconds.
Add the lamb chops and fry until a bit brown.
Add the base mix and mix well. Cook for about 1 minute.
Then add the sauce mix. I also added 1/2 cup water to keep the sauce from drying while it simmers the lamb chops to tenderness.
After 15-20 minutes, turn off the heat.
Top these lamb chops over basmati rice and sprinkle with chopped cilantro.
Enjoy!
♥ If you make this recipe, kindly snap a photo and tag @thepeachkitchen on Instagram (OR hashtag it #thepeachkitchen). I'd love to see what you cook!