Our pets are some of the most important members of the family. This is one reason why many people consider their pets when they embark on interior décor projects. It demonstrates that pets play an essential role in these households and that their comfort is essential. Some of these families are building new homes, while others are beginning a remodel project. There are a lot of details to these residences that can be planned with pets in mind. It is extremely important for households with multiple pets to adopt a home design with pets in mind.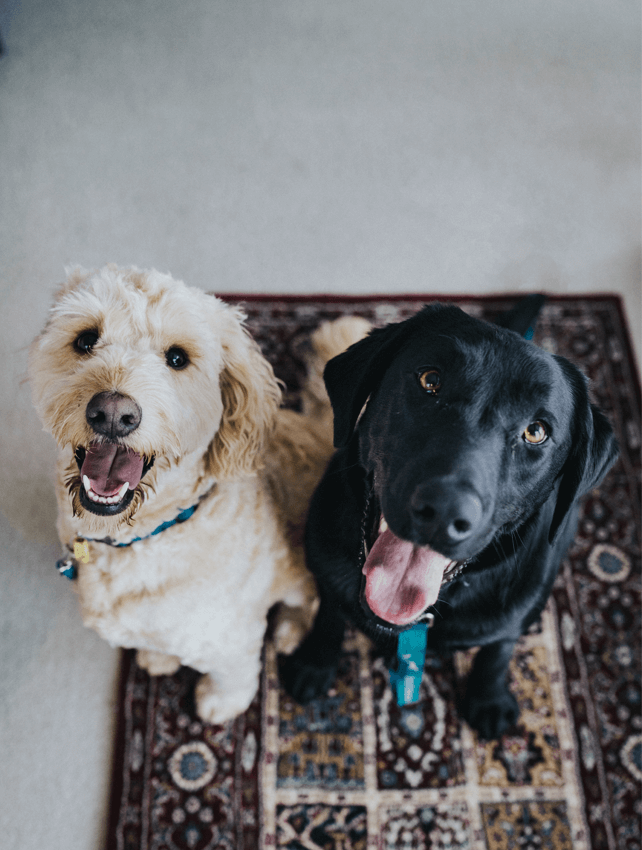 Show Some Love
While not for everyone, some pet owners have taken to decorating their homes with various works of art honoring their beloved animals. Examples of pet-inspired home decor options include having a statue in their likeness situated in the foyer and deciding to convert a photo of a pet to a painting and hang it on the wall. It's a fun and simple way to show off the love you have for a pet.
While a dog or cat is unlikely to ever appreciate the fact their owner was able to turn a photo into a painting of them, this and other pet-focused home decor option give humans an opportunity to enjoy an artistic rendition of their favorite pet. They also serve to remind us of cherished pets who are no longer with us.
Make the Indoors Comfortable
Traditional Home encourages homeowners to think about the details where pets are concerned. This is a strategy for making your home pet-friendly. The indoors, no matter the size of the home, is essential to this comfort. Your pet will spend the majority of their time inside the home. Interior projects with dog-friendly decor must consider all of your pets.
Flooring is one example of a detail to consider with these projects. Slippery floors could present a problem for some pets. Those sensitive to cold floors must be included in these details. Ensuring that there are certain spaces set aside for pet comfort is easy to do. Area rugs are a solution for flooring concerns. Pet furnishings in each area can be helpful to establish spaces of comfort.
Provide Outdoor Access
Doggy doors can be placed at the front or back of the house. There are some designs where homes include these doors in patios and other areas. This access provides pets with a bit more freedom when it comes to doing their business and playtime. Fenced-in backyards covered in grass are the best for these doors. Positioning pet beds, kennels, and seating areas near doors is a good idea.
This is also an easy way to make daily walks quick and simple. Considering pets that are at home during the day, means ensuring they don't have to wait to get to outdoor exits. Many pet owners will design areas to store toys in near these exits. Toys that are used outside should be conveniently placed and available.
Establishing Special Areas
Every pet owner knows the things that could trouble their loved one. This means finding ways to establish special areas that are set aside for the pet. Bonus rooms, dens, sunrooms, and other areas could fit this bill. These may be spaces that include toys, beds, pillows, and things that your pet recognizes. Creating a great setting will show your love and care for the pet and its comfort.
The DIY Network recommends that homeowners not purchase expensive décor items, such as sofas and antiques for these areas. Some will choose to eliminate wall-to-wall carpeting in these rooms, which saves time and money on cleanup resources. A convenient place for these special areas is near entryways. This makes for a quick exit when it's time for walks or outdoor playtime.
Just like families accommodate their children when it comes to home designs, they also work to find ways to include pets in these plans. The interior of the home is a part of this consideration, especially for large pets. It is important to find spaces that are well-designed and comfortable for pets. This is true whether you have dogs, cats, or other types of animals in the home.
Stain resistant fabrics, carpeting, and other features should be considered for areas throughout the home. Having the right supplies for cleaning furnishings is extremely important for tidiness. You will also need to find pet products for grooming. Pets that shed will present some challenges so decorating with them in mind is helpful for all of your home interior décor projects.