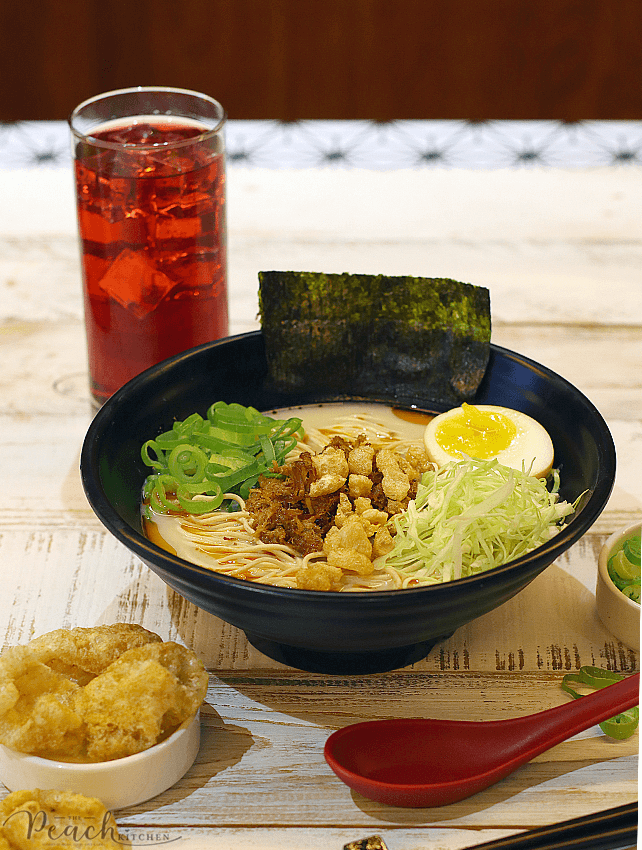 When I saw that empty red ramen bowl at Tokyo Tokyo's Facebook Page asking if us to guess what the next new ramen flavor will be, my heart skipped a beat. I mean, being a Tokyo Tokyo fanatic since day 1 when I first tried the Ika Fry (now defunct, of course, highschool pa yata ako nun), I always get excited when they launch a new product.
Since the weather's still a bit cold these days, nothing could be better than downing a bowl of piping hot ramen — slurping away rich, flavorful broth and biting away those chewy noodles. But of course it's the flavor that gets your feet moving to Tokyo Tokyo so you can order your ramen.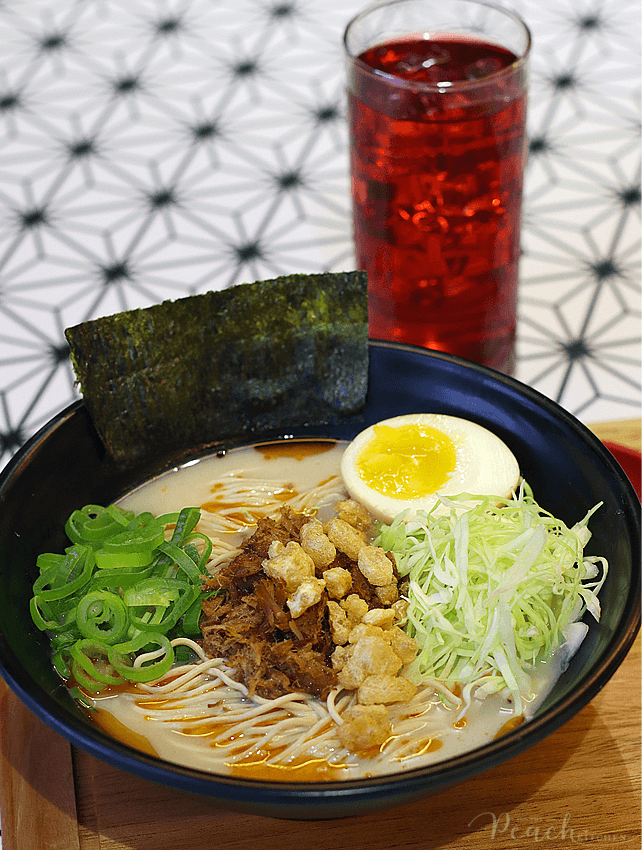 Takawin na nga kita so you can get your feet moving! I'm sure you'll be happy to know that Tokyo Tokyo's new ramen flavor is : SPICY SISIG RAMEN! For only ₱210, you can treat your tastebuds to this delectable Fil-Jap Fusion. You may be wondering how it's possible. Well, this ramen is infused with pulled pork sisig, crispy chicharon, and Japanese nitamago egg all topped over chewy noodles that's made fresh daily and a 24-hr cooked rich tonkotsu broth. Sarap no?
The meal is best complimented with steamed gyoza or chicken karaage and their Signature Red Iced Tea for an additional ₱70 or Fried Gyoza with Red Iced Tea for an additional ₱80(like the one I have above). Should you find the regular size too big for you, you can also get it in snack bowl for only ₱160.
Special Valentines Sumo Meal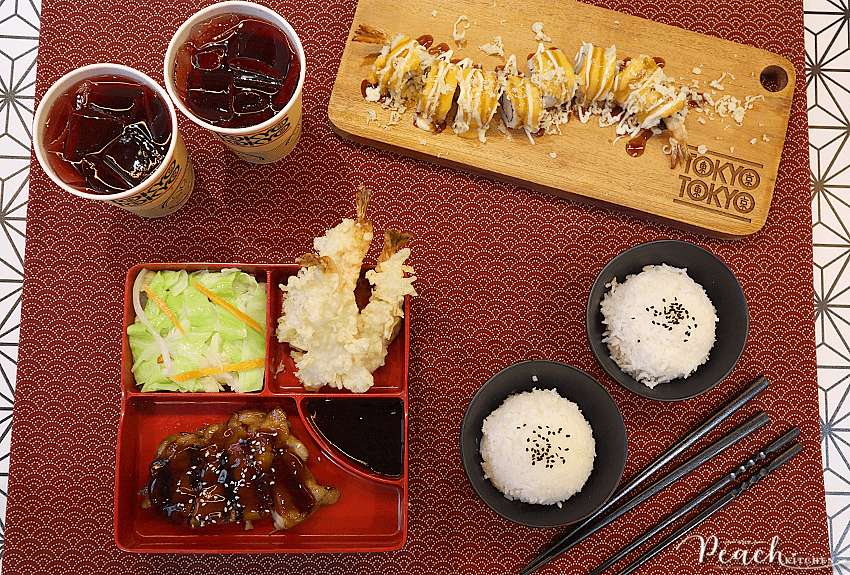 Oh and they also have a Special Valentines Sumo Meal for you and your special someone this love month. It's composed of Best Chicken Teriyaki, 3pc Prawn Tempura, their all-new Dragon Maki, vegetable misono, 2 rice, and 2 Red Iced Tea! ?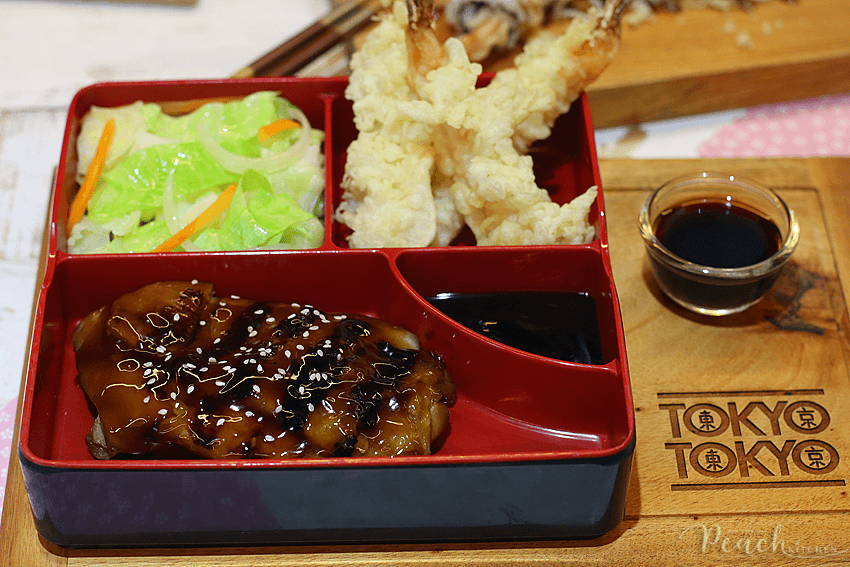 Here's a close-up…
And this is the new Dragon Maki  made up of theirdeliciously crunchy Prawn Tempura wrapped in a sushi roll with Japanese sushi rice and nori, and drizzled with a variety of flavorful sauces – creamy & spicy cheese sauce, sweet & smoky Unagi sauce, with Japanese mayo and topped with crunchy tempura crumbs. Ang sarap, promise!
What are you waiting for mga kumare? Try the new SPICY SISIG RAMEN!
To know more about Tokyo Tokyo, log on to www.tokyotokyo.ph or follow TokyoTokyoPhilippines on Facebook and Instagram.