This Grilled Eggplant and Zucchini Sandwich is unbelievably tasty and delicious! It's light and healthy too…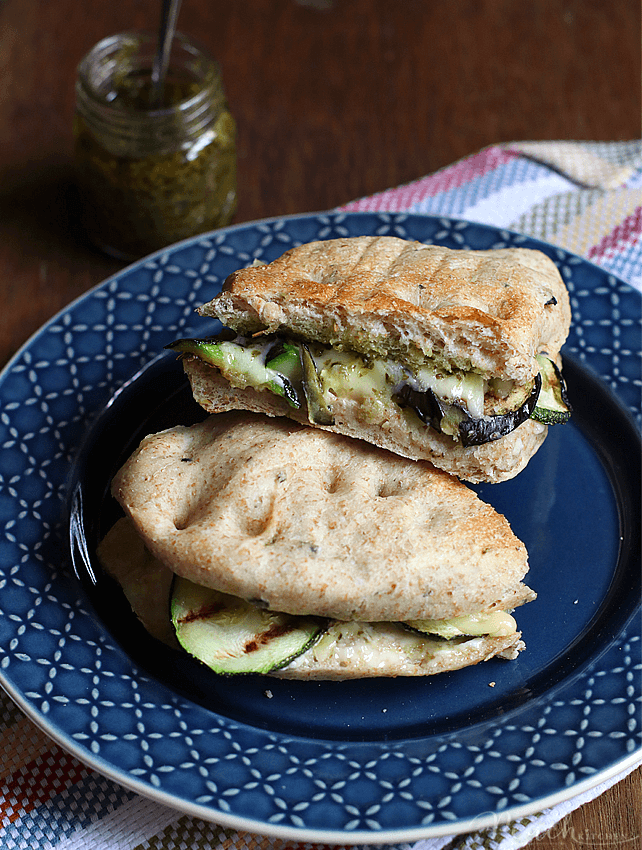 peanutbutter♥ and I are trying to eat healthy ever since we found out that his SGPT, a liver hormone, is high. If it becomes too high then he might get a liver disease and it's been causing his blood pressure to rise. To get it back to it's normal levels, we need to change our his diet and lifestyle. So on the second week of January, he stopped drinking alcoholic beverages and smoking. This February, he also started exercising.
With regards to his diet, he needs to avoid eating red meat for a while and stick to fish and vegetables. This is one of the hardest thing to do for him because he really loves meat… and just like me, he loves to eat!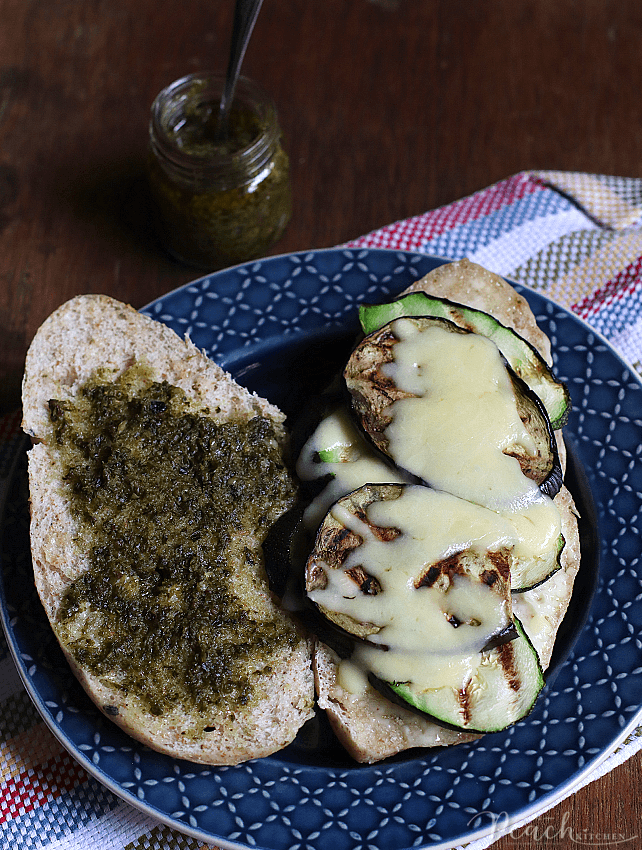 I found a really delicious Rosemary and Olives Ciabatta bread at the grocery the other day and thought it would make for a great Grilled Veggie Sandwich. So I bought an eggplant and zucchini to go with it. I figured my mayo, pesto, and mozzarella cheese in the fridge would make it really tasty.
I crossed my fingers and hoped with all of my heart that peanutbutter♥ won't look for Spam and Eggs.. LOL!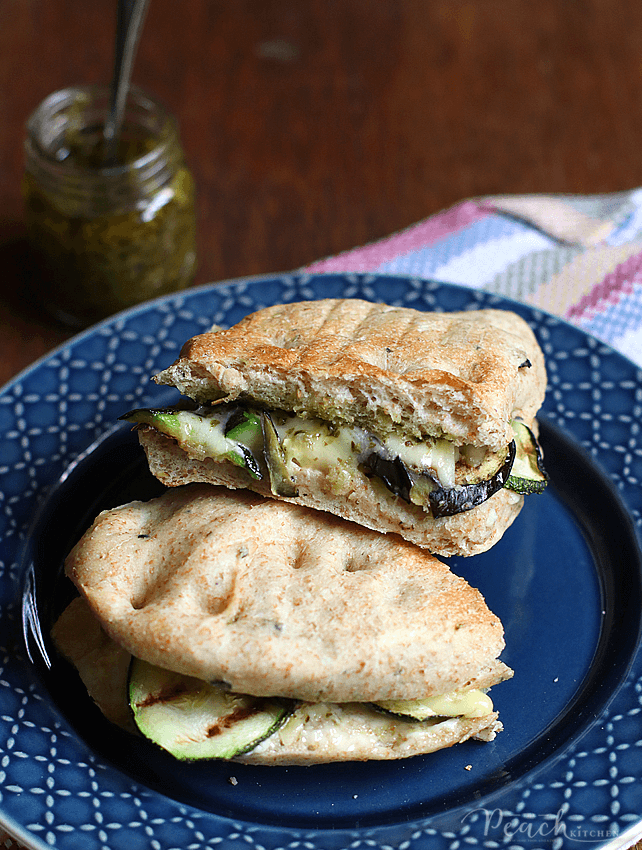 What I did was grilled the eggplant slices and zucchini slices on a grill pan sprayed with olive oil spray. While the veggies were grilling, I toasted the Rosemary and Olives Ciabatta in the toaster. You can use your favorite bread or other types of bread too if you can't find this ciabatta. Anyway, I put mayo on one side of the bread and pesto in the other, then I layered the grilled veggies and sprinkled shredded mozzarella cheese on top. Then I put it back on the toaster to melt the cheese. Voila! Super duper tasty healthy sandwich!
And guess what? He loved this sandwich! Even Ykaie loved it.
Grilled eggplant and pesto really go well together…
Check out other sandwich recipes below…
OTHER SANDWICHES YOU MIGHT LOVE…
Print
Grilled Eggplant and Zucchini Sandwich
rosemary and olive ciabatta bread – You may use other types of bread
olive oil spray, or any kind of oil
eggplant, sliced
zucchini, sliced
mayonnaise
pesto
mozzarella cheese
Instructions
Spray or brush your heated grill pan with olive oil and grill your eggplant and zucchini slices until cooked.
While the veggies are grilling toast your ciabatta bread in the oven.
Spread a little bit of mayonnaise on one side of the ciabatta and pesto on the other.
Layer your vegetables on top of the bread and sprinkle with mozzarella cheese.
Put it back in the toaster just until cheese melts and serve warm.
♥ If you make this recipe, kindly snap a photo and tag @thepeachkitchen on Instagram (OR hashtag it #thepeachkitchen). I'd love to see what you cook!