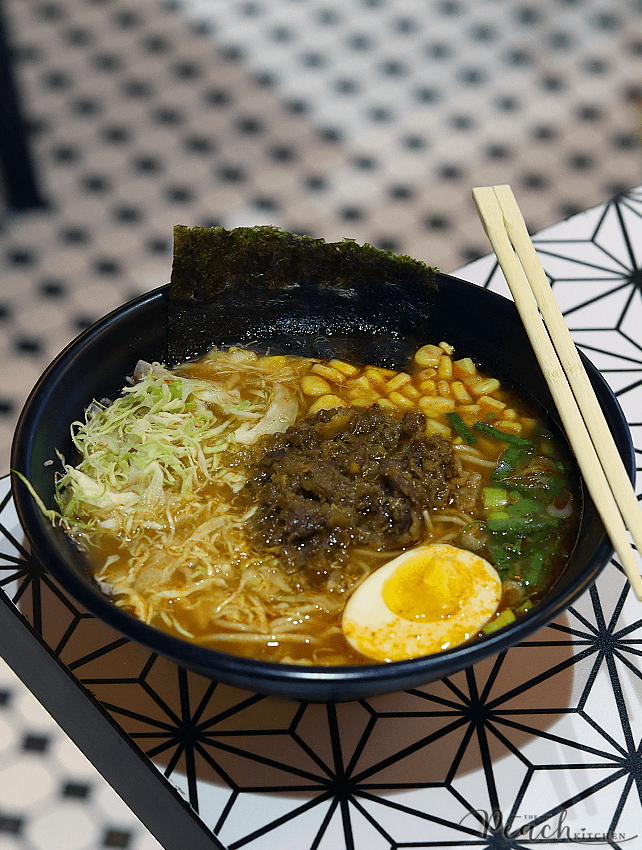 It's not raining nearly as much as we're expecting at this time and because of that we are having this water interruption. It's a bit stressful no? But it's during times like this when I find it comforting to slurp some good soup… it's one of my comfort food, you know.
During the rainy season, ramen gives comfort to the soul. Of course, it can never be too hot to eat a bowl of ramen during dry season too — especially Tokyo Tokyo's new Beef and Tomato Ramen.
Just like the Sisig Ramen before, I find this hitting close to home because it has that familiar Filipino flavor that we grew up with. Alam nyo na, beef and tomato — kinda like mechado or caldereta, diba?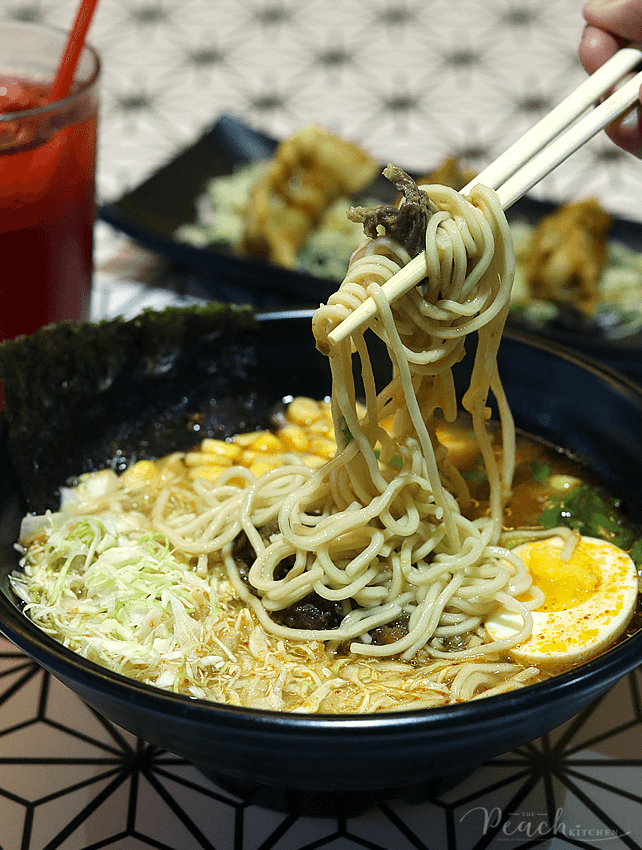 Yeah, it's like slurping away your favorite homecooked meal but in a level up and upgraded way!
It's different from the other Tokyo Tokyo ramen in the sense that it has a rich tomato-based tonkotsu broth which is poured over fresh Japanese ramen noodles, then topped with shredded cabbage, corn kernels, Japanese nitamago egg, and a generous serving of savory beef toppings.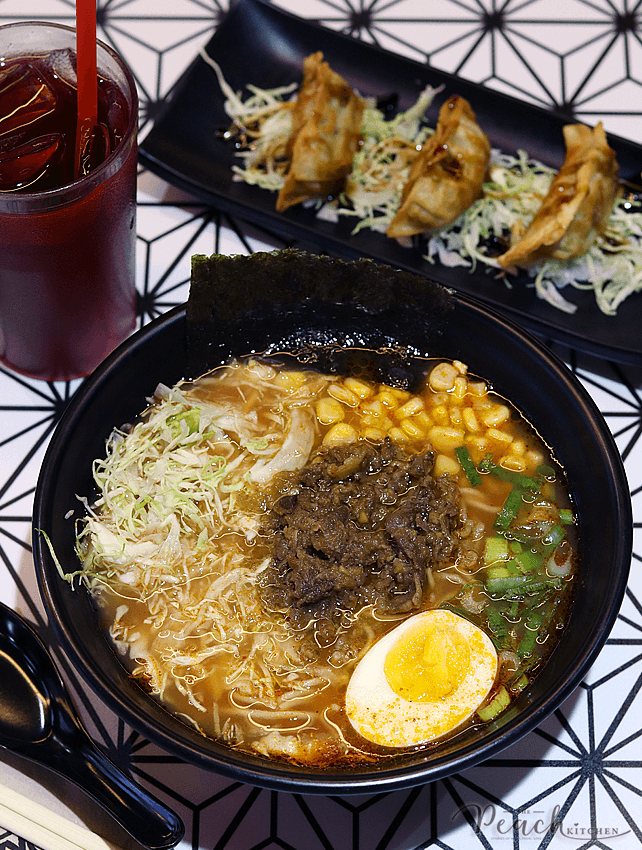 You may savor this new flavor in snack size (₱160) — you know, kung diet kayo — or in regular size (₱210) if you're really hungry. But the Beef and Tomato Ramen is best complemented with steamed gyoza or chicken karaage and Tokyo Tokyo's signature Red Iced Tea for ₱70. (₱80 if you want Fried Gyoza)
And good news! If you're too tired or too busy to leave home, you may just dial #TOKYO (#86598) on a rainy day and enjoy this indulgent ramen at home.
To know more about Tokyo Tokyo, log on to www.tokyotokyo.ph or follow TokyoTokyoPhilippines on Facebook and Instagram.