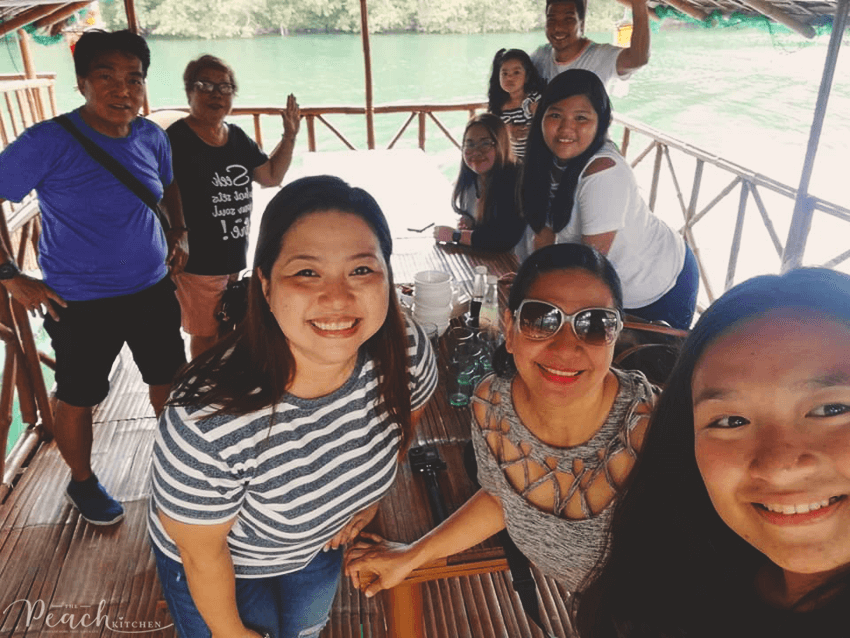 I almost forgot to share with you where we had lunch when we checked out of Sundownwer's Vacation Villas and we were on our way to Treasures of Bolinao.
READ:
We had lunch at the popular Sungayan Grill. Sungayan actually refers to the Sungayan fish or Unicorn Fish which is the main dish served at this floating restaurant .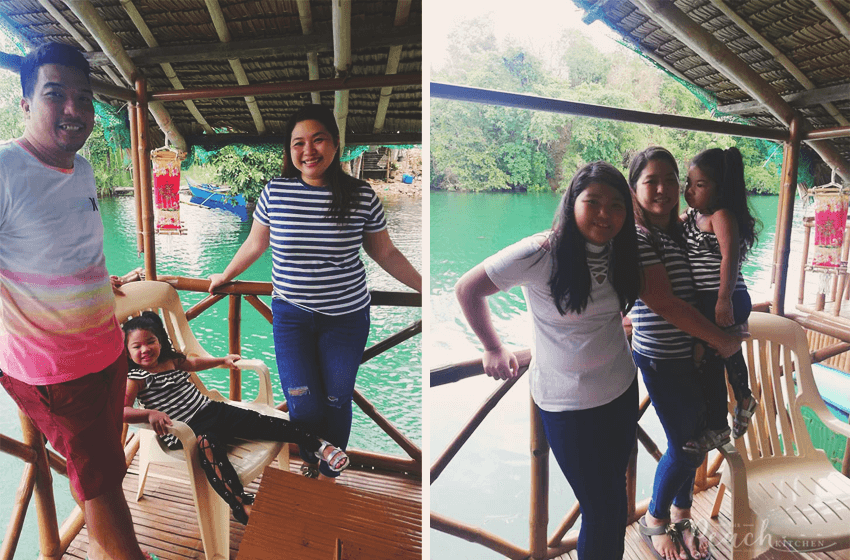 What I love about this restaurant is that it brings you closer to nature. Like what I said, it's a floating restaurant, so the tables are on a raft/boat and floating on Balingasay River surrounded by trees. You may opt to dine in place or you may choose to go on a short river cruise while dining for an additional fee of ₱1,000 on top of the food that you're going to order.
Syempre, we chose to go on that short river cruise….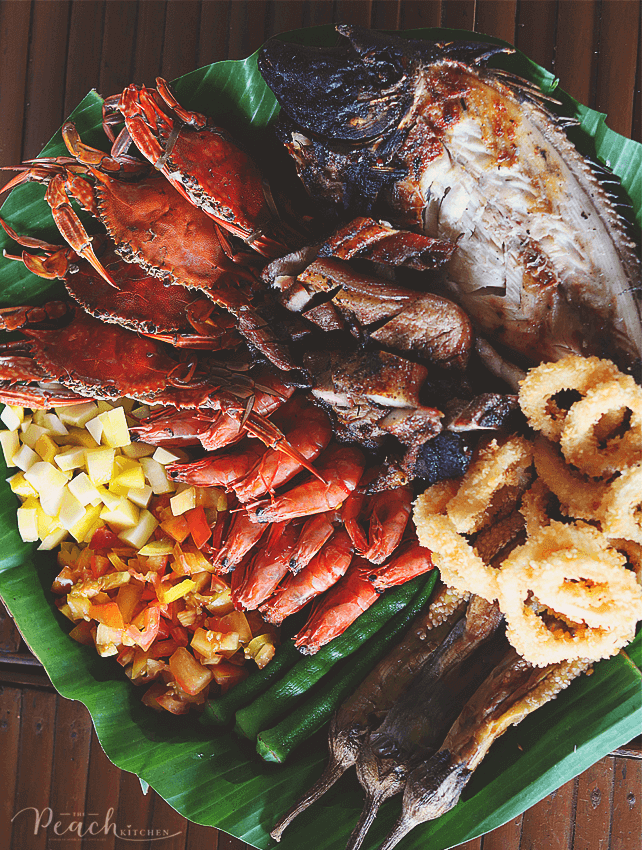 We ordered the Medium Bilao which had Grilled Sungayan, Steamed Crab, Grilled Liempo, Steamed Shrimp, Calamares, green mango, tomatoes, steamed okra, and steamed eggplant. It was good for 8 pax and costs around ₱1,250.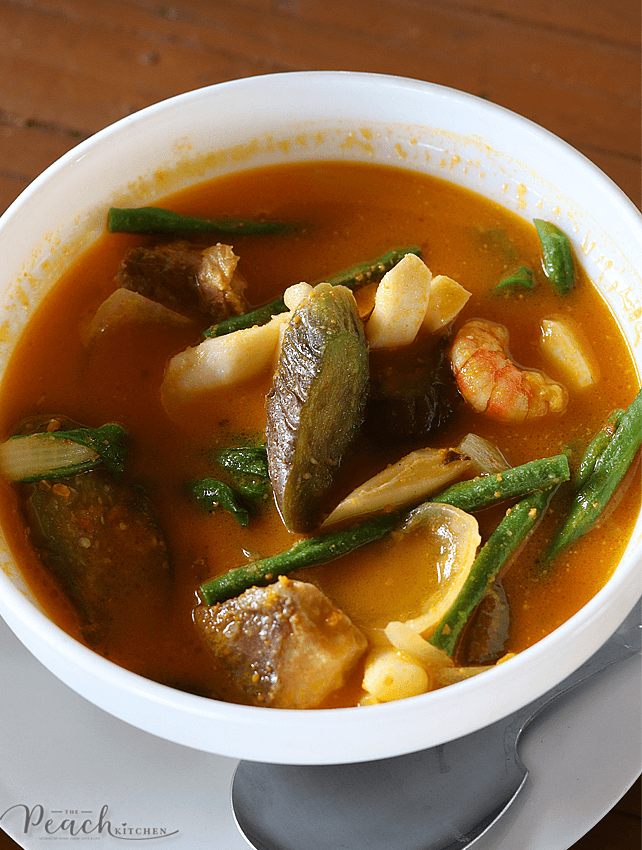 We also had Sinigang na Baboy (₱130) and  Seafood Kare-Kare (₱200) to go with the bilao . Jusme, sa takaw ba naman namin. Hindi kakasya ang nasa bilao.
They provided us a pail of water with a small dipper for us to wash our hands before and after eating…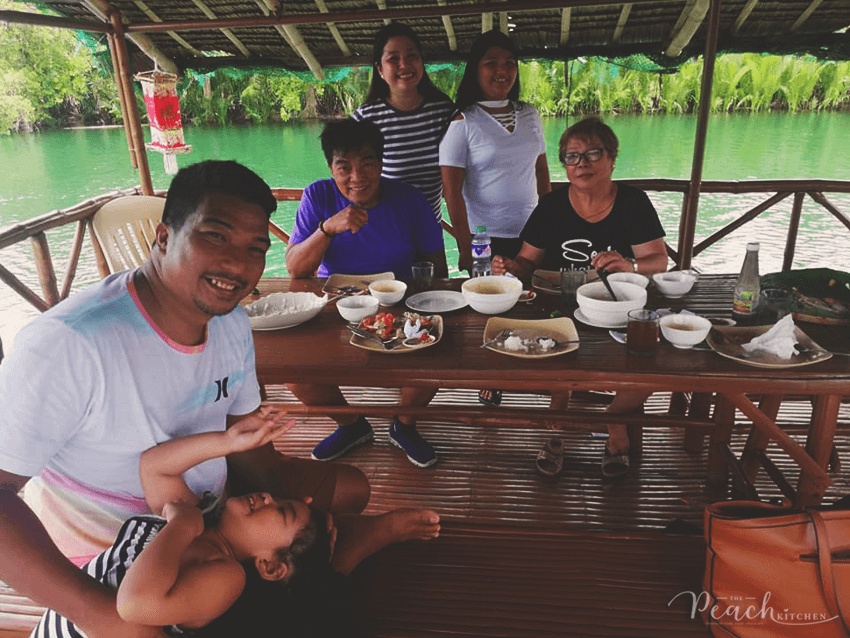 It was such a fun experience. The last time we ate aboard a bamboo raft was  years ago in Loboc River, Bohol.
Have you experienced eating aboard a bamboo raft? Share naman your stories in the comments.
Sungayan Grill is located at Balingasay, Bolinao,Pangasinan.