Summer is a hectic time of year, with kids out of school and the weather too perfect to make excuses for getting anything done.
You're probably swamped in yardwork, those house projects that need to be done before winter, and scrambling to get some travel in as well.
But right now, we're all about that self-care and me-time. Which means taking some time off to sit back and relax in the shade. Whether you're enjoying the company of friends or zoning out on your own, nothing is better than cooling and winding down with a good drink.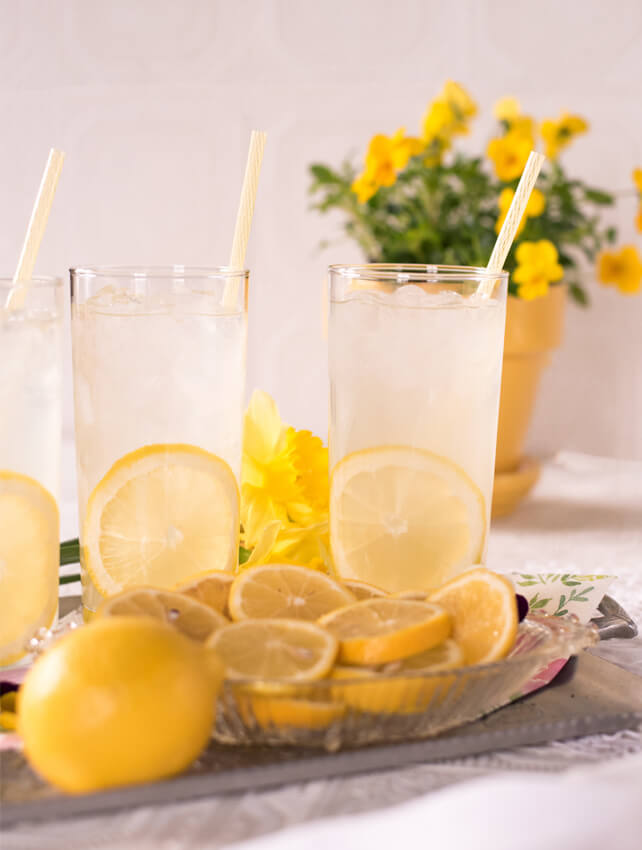 We've thrown together a few ideas for summer-inspired mocktails that can be spiffed up with a bit of alcohol if you're going from afternoon relaxation to evening hosting. All three are easy to make and an impressive addition to any table, with little effort on your part!
Watermelon Slush
We've actually borrowed the idea of this drink from Taco Bell's combo menu, where they offer intriguing and limited drink options with this deal.
If you don't want to use ice for this slushy, freeze the watermelon ahead of time. Check out the three simple ingredients and instructions below.
Ingredients:
5 cups diced watermelon Make sure you get the seedless kind – you can buy it pre-cut or slice the melon up yourself.
1 lime
2tbs sugar
Instructions:
As we mentioned, ice is optional, but if you do prefer less watermelon and more water, throw some ice into the mix as well. Just keep in mind that it will water down the already subtle flavor of the melon.
At least an hour before you make this drink, dice and freeze the watermelon.
When you're ready to assemble the drink take the lime and roll it across a hard surface, putting pressure on it to release the juice. Cut it in half.
In a blender combine the frozen watermelon, sugar, and juice the lime into the mix. Blend on high until it reaches a slushy consistency. Serve immediately and consider using a thin slice of watermelon to garnish the glass!
Cucumber Agua Fresca
Cucumber wasn't always such a popular ingredient for drinks, but with its subtle flavor, it's actually quite refreshing.
Agua fresca is a term used for light drinks incorporating fruit or vegetables. There's been a growing demand for it in the market despite the occasional quip that it's "just flavored water." Which is true. But we love it.
Ingredients:
2 cucumbers, ends trimmed
½ cup lime juice Buy premade or juice the limes yourself – you'll need about 8
½ cup granulated sugar
1 cup water
A handful of mint leaves
Instructions:
First off, we want to make sure that you're keeping the skin on the cucumbers. Not only does it give the drink a great color, the skin is where all of the nutrients are. So try to keep from peeling them.
Place all of the ingredients in a blender and puree until smooth.
You can finish this recipe right here if you don't mind the texture of this pureed drink – or you can choose to strain out the leftover solids, which might be more appropriate for group situations or hosting.
The easiest way to do this is to use a mesh sieve over a bowl or pitcher. Pour the puree through it, using the back of a spoon to press the mixture down and extract as much liquid as possible.
Garnish with mint leaves or slices of lime.
Frosted Raspberry Lemonade
Who doesn't love lemonade? It's a delicious drink that packs a big punch of nostalgia.
Interestingly enough, lemonade has actually been traced back to Egypt despite its "All-American" label these days. No matter where it originated it's obviously a huge win on any cultural front. We're sticking to the classic with this recipe, showing it off with some sweet frozen fruit.
Ingredients:
5-8 lemons; the larger they are, the less you'll need
1 cup granulated sugar Or honey, for a healthier option
6 cups of water
1 cup whole raspberries
Instructions:
Wash the lemons and take the time to roll each one firmly against a hard surface to release the juices inside. Slice them into quarters and move the slices into the bowl, mashing them down with a potato masher or large spoon.
At this point add in the sugar (or honey) and let everything sit for a few minutes – this allows the flavors to meld together.
Strain the mixture into a pitcher and add the 6 cups of water. Stir with a spoon and chill in the refrigerator.
If you bought fresh raspberries, wash them and put them in the freezer before serving. If you decided on purchasing already frozen raspberries, take them out when you're ready to pour yourself a tall glass.
Throw a cup of frozen raspberries into the pitcher for a gathering or just a few into a glass to enjoy by yourself. And voila! A slightly sweeter spin on a summer favorite.