One of the hardest things to figure out in life is finding a career that allows you to make a living but also gives you the pleasure of working in a field that you're passionate about. Lots of people will tell you it's a pipe dream or so far-fetched that you'll never be able to attain a goal like that. But why does working and loving what you do have to be this urban legend? Well, the reality of it all is that it doesn't. You have all the opportunity in the world to make a living doing what you love, especially in the world of food… you just have to be smart in your approach and also be willing to work hard for what you want.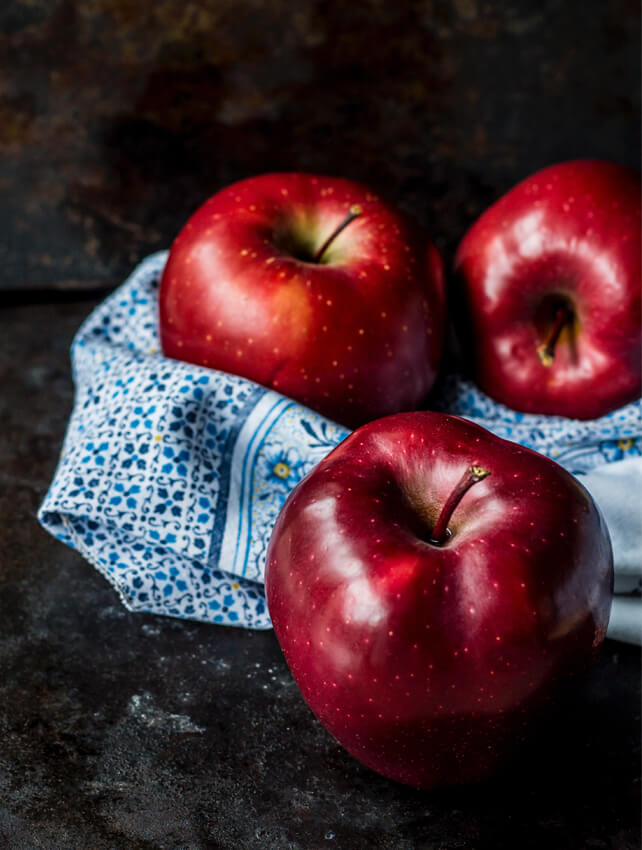 Whoever said that it's not possible to work and love what you do is obviously someone who wasn't smart in their approach and didn't put in the work to reach their career goals. Just look at Ree Drummond, also known as The Pioneer Woman… She turned her passion for food into a very successful career simply by sharing recipes and meals that she prepared for her own family on her food blog. From there, she landed her own TV show on Food Network, launched her own line of cookware, and opened a restaurant.
As you can see, you can have the best of both worlds… you can work and love what you do. If you're someone who's truly passionate about food, in all facets of it, whether you're creating the meal or selling the equipment needed to create the delicious masterpieces, why not turn that passion into a full-time career option for yourself? Because there are so many areas in the food and culinary arts industry, your career options are infinite. Let's take a look at the various career options for the foodie in you.
Careers For Foodies
1.  Run the Kitchen How You Want As a Chef
As a foodie, do you like to cook and experiment with different types of foods and ways to cook? If that sounds like you in the slightest bit, then becoming a chef might be right up your alley. Now, in order to become a professional chef, you're going to be required to have a formal culinary arts education but in addition to that, you're also going to need to be creative and have the determination to learn all about the different cooking techniques, ingredients, recipes, and flavors.
Because the chef is the head of the kitchen, you're going to have to keep yourself updated on your managerial and administrative skills as well as FDA policy updates and changes. Traditionally speaking, the role of a chef is to prepare and cook meals but as you grow into your chef's hat, you'll soon be handling other responsibilities of the kitchen like planning the menu and training other chefs, and just running your kitchen the way you see fit for your staff.
2.  Give Your Honest Opinion, Good or Bad, As a Restaurant Critic
In the food and beverage industry, newspapers, websites, and magazines need people to regularly write about foods and restaurants… why can't you have that job? As a restaurant critic, you would be the one responsible for writing and sharing your views on the food, the atmosphere of the restaurant, and the type of service you received at the restaurant.
This is something you can do full-time or part-time. If this is a career path you want to take, then you have to be knowledgeable on the different types of cuisines, be ready to taste lots of different foods, and have good writing skills. Yes, a love of food is definitely required but because you'd be writing for various publications, a Bachelor's Degree in journalism would be required for major newspapers but for smaller publications, the requirements may not be as demanding.
*Several colleges and universities offer food writing courses if this is something you're interested in seriously pursuing*
3.  Take the Entrepreneurial Road and Start an Online Food Business
Starting your own online food business is another great way to turn your food passion into a successful career. Now, to be clear up-front, this isn't going to be like selling your fresh-squeezed lemonade at your lemonade stand like you did when you were a kid. Selling food online has its own unique challenges and legal factors to consider… But there's no need to worry. Once the food products you're selling pass all the legal components, you'll be ready to start production and open up shop!
As a startup, you will need to build a reputation. This will come through online marketing and word of mouth but initially people will judge you on your presentation. It will help you greatly if you can underpin your business with some qualifications in nutrition or a dietary field.
To start your online food business, you'll first need to come up with your company name and search the availability of a possible domain name that matches your company's name. Once you have your website, you can start the building of it. Among the many things you'll need for your site, some of the most important things include:
Easy navigation
Great quality photos of your food products
List of all ingredients in each product (to prevent food allergic reactions)
Contact information
Shopping cart (with various payment options)
Those are just a few things required when starting your online food business. Whether you're selling your famous homemade barbecue sauce or peach preserves, this particular aspect of starting a career in the food industry is definitely a challenging one. Although it's challenging, running your own online food business can bring you an immense amount of success if you're truly passionate about it and are willing to put in the work when dealing with the legalities of it all.
4.  Play Around With Your Food As a Food Stylist
If you thought styling was only for models doing photoshoots, think again! Food needs to be styled for their photoshoots too! As a food stylist, your primary responsibility would be to make food not only look amazing in photos but to also entice its audience to eat whatever food you styled! You'll use various techniques, just as stylists do with models… Techniques like pinning and propping as well as misting and polishing… it's all about that finished look!
5.  Bring the Kitchen and the Science Lab Together As a Molecular Gastronomist
Molecular gastronomy can be thought of as a food science… it's the love child of a kitchen and science lab, in a sense. This area of food takes the actual chemical and physical reactions of various food ingredients to create new types of food but according to the Encyclopedia Britannica, molecular gastronomy was originally focused on the chemical composition of ingredients and on how the food is produced along with the nutritional properties of food. If you're still not too clear on food science, let's take the technique of flash freezing.
Flash freezing is a gastronomy technique where a food is frozen on the outside but has a creamy inside. The science behind it is how the inside isn't frozen but the outside is. If that sounds interesting then it sounds like you love food and may possibly have a knack for science. You should take a look at this area of the food industry!