Your kitchen has always been the heart of your home. From the modern, energy-efficient appliances to the cozy artwork on the walls and homey feel, this is where your children have done their homework and the family has gathered for lively conversations and home cooked meals.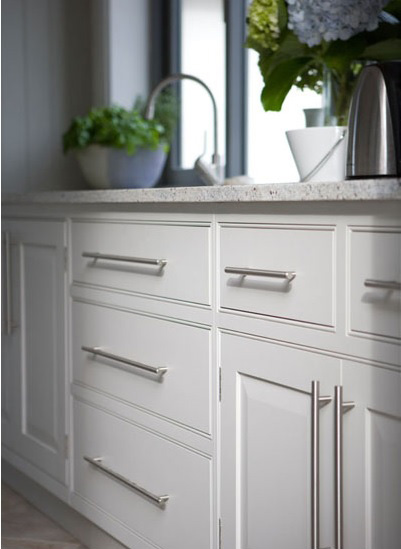 Your kitchen is your sanctuary and the last thing you want, or will allow is pests, such as roaches, ants, or rodents to invade that sanctuary and contaminate your food and your family. Most pests, including roaches carry diseases that can make your family sick and can even be deadly in some cases. Luckily, there are quite a few things that you can do to prevent pests from invading your kitchen.
Have Your Home Treated Monthly
One of the best types of prevention is regular pest control. Set up a standing appointment with a pest control company like MoxieServices.com to have the home treated on a monthly basis. Not only will they spray the home, they will be able to search for signs that you have an infestation that needs to be taken care of, and take care of it before the pests spread and take over your kitchen and your home as well.
Always Clean Up After Cooking
One of the most effective ways to keep your kitchen from being overrun by pests is to always keep it clean. While it may be tempting to let the dishes sit in the sink until morning or to load them in the dishwasher and wait to run it, this is an open invitation for everything from roaches to rodents to come for dinner. Make sure to put away all leftovers, close your condiments, and take out all food scraps as well.
Avoid Using Cardboard
It seems that roaches specifically love cardboard boxes, but other pests could be attracted to them as well. The material absorbs a ton of humidity and pests love that. It's better to buy canned food, or if you buy food that comes in cardboard boxes, take that food out and store it in sealed plastic boxes instead. Not only will you be helping to prevent critters from taking over your kitchen, it will keep your kitchen dry as well.
Deep Clean Once or Twice a Month
Even if your kitchen looks clean and is cleaned daily, there are hidden areas that pests are attracted to. You can avoid this problem by scheduling a deep clean of your kitchen one to two times a month. This is a simple and effective way to keep bugs out of your kitchen and will allow you to spot any pests that you might have missed during your daily cleanings, so you can call in pest control right away to nip the problem in the bud.
Keep Your Drains Cleaned and Unclogged
Try to make sure that your drains are clean and unclogged of food and debris at all times, as pests are attracted to this type of water source. Fix any leaks in the sinks, drains, and faucets as well, so that the pests will have no water to drink.
Keeping your kitchen neat, clean, and treated regularly is the perfect way to ensure that it stays the heart of your home. No one, family or otherwise, wants pests running around the place where they gather to eat their meals and share stories of their day. The tips above should help you keep your home pest-free and cozy, the way it's meant to be.