With the weather cooling, leaves changing and the calendar turning October, it is officially Fall. Weekends will be filled with football and everything Halloween and pumpkin flavored will start popping up everywhere. The one thing you will not find is pumpkin flavored wine.
Many wines pair perfectly with Fall. When picking wine selection to get you through Fall, you want to go for something that will help you to transition from your summer wine collection. Fall wine selections should be smooth, warm and dark.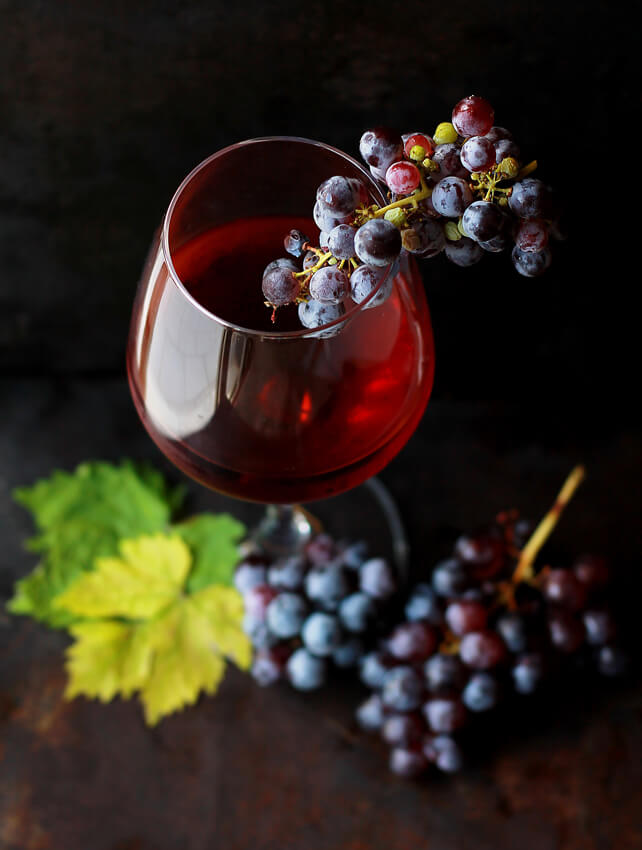 Best Wine Choices for Fall
Syrah wine
Even though Syrah is often overshadowed by cabernet sauvignon or pinot noir, there is no doubt that it belongs to your fall wine list. Wine enthusiasts believe that it offers the best of both worlds, with the bravado and darkness of the cabernet sauvignon and the heavenly texture of the pinot noir.
Dolcetto wine
Dolcetto is a wine that pairs perfectly with high acidic, earthy foods such as eggplant, roasted peppers, and mushrooms. It is perfect for Mediterranean or Italian inspired meals.  This is all thanks to dolcetto's bitter, juicy fruit.
Dolcetto is made with a savory, masculine, earthy edge. It is also juicy and delicious which gives it the perfect blend for Fall.
Saint Julien red wine
The chateau Gruaud Larose Saint Julien Wine is an affordable deep-black type of red wine known for its powerful fruit flavor. This wine has attacks your taste buds with its flavorful palate and soft tannins. Blended to full maturation, this wine enchants event the most demanding wine palate. This wine pairs perfectly with many types of food.
Rose
This is a perfect wine for any season. Therefore, you don't have to give it up simply because the temperatures have started dropping. Rose interacts perfectly with roasted meat. It can be used to refresh the palate when having richly flavored food. While you may have enjoyed a light, ethereal rose in summer, Fall calls for a masculine, darker, heavier choice.
Semillon
White wine can also be perfect for Fall. Semillon is a Bordeaux-borne type of grape that is blended with sauvignon blanc to bring forth a mouth-filling lush wine that is an excellent addition to fall veggies variety. Try and find one that has some oak or age to it. These come with a taste of almond, honey and a smooth texture.
Millesima is a fine wine distributor with a shop in NYC and a headquarters in Bordeaux. This gives them direct access to wine producers to ensure that their Semillon is sourced directly from the vineyards. Their expert knowledge in wines and pairing will ensure that you pick the perfect blends for your Fall collection.
Zinfandel wine
This is a perfect wine to get for Fall. With flavors like baking spices, blackberry jams or sweet tobacco, zinfandel is an ideal wine choice for days spent in front of a fire on a cold day in Fall. You can get a delicious, savory, and hearty zinfandel choice.
The Grenache
Grenache red wines made from cherry are perfect for your Fall collection too. However, go for a bottle that offers more than just noted of black fruit. You can get a bottle that provides more than ripe fruit nuance. Even though it might be hard to find such a blend, it is definitely worth the hustle.