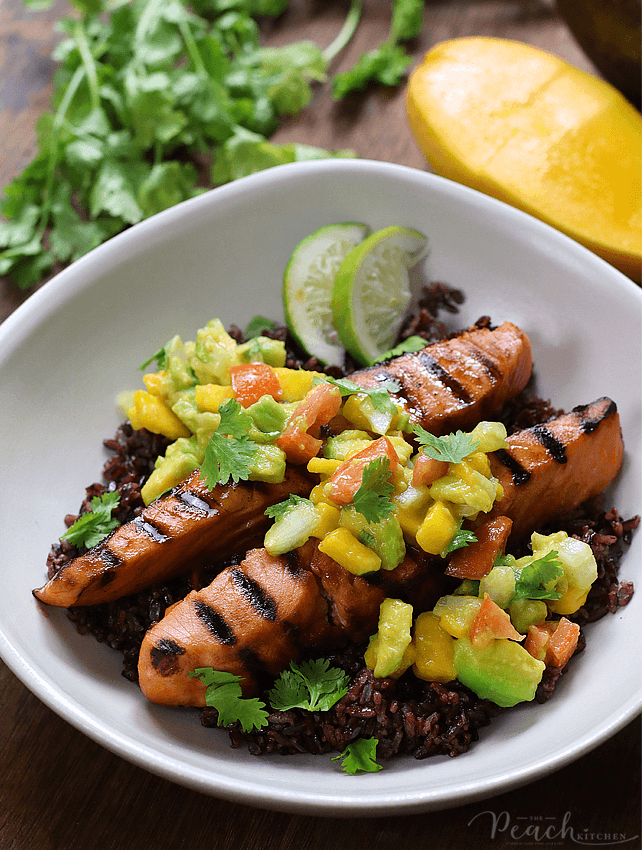 If you want to be healthy, it's essential to have a well-balanced diet. This means getting enough protein, fats, nutrients, and healthy oils while not eating too many calories. Fish is an excellent source of protein and omega-3 oil and is one of the most nutritious sources of animal protein you can eat, but the best thing about it is its diversity; there are lots of different fish that are all easy to cook at home.
Salmon
Salmon is an incredibly versatile fish that can be cooked and prepared in many different ways. You can poach, bake, roast, pan fry, or even steam it. It's also a mild fish compared to some you'll find, though the taste will be influenced by how you prepare it. For example, smoked salmon has a richer, smokier flavor than steamed salmon. It pairs particularly well with parsley and a squeeze of lemon, but if you're looking to push the boat out, you can marinade the fish in a honey glaze before baking to get a lovely sweet, crispy skin.
Tuna
Another popular fish that can be prepared in various ways is tuna. Most commonly found in a can, there's a whole other world of fresh tuna that I bet most people haven't been exposed to. While canned tuna can smell rather fishy, fresh tuna doesn't smell and hardly even tastes like fish. Instead, it has a much more meaty, creamy taste to it, more akin to red meats than fish. One of the best ways to cook fresh tuna is to grill it for a minute or two on each side and top it with roasted vegetables – delicious!
Bass
Bass, or sea bass as it's more commonly known, is the fish everyone thinks about when they think of fishing. So much so that bass is the most frequently associated fish with fishing games and slots such as the big bass bonanza game you can find online. Sea bass is a delicate white fish that has a subtle sweetness to it if cooked right. The best way to bring out this flavor is to pan fry with salt, pepper, and a small amount of oil for about five minutes. The sweetness pairs well with acidic flavors, so make sure you add a healthy squeeze of lemon before serving.
Sardines
Sardines are another fish that dramatically varies in taste depending on whether it's fresh or tinned. Most people use tinned sardines as that is what you can easily find in the supermarket, but fresh sardines are a joy to eat if you can find them. They have quite a fishy taste and a meaty, dense texture, which is very enjoyable if cooked properly. They're also one of the saltier fish you can find, though they are nowhere near as salty as anchovies. If you've never cooked them before, we'd recommend grilling them for two to three minutes on either side with a lemon and paprika marinade.
Cod
Cod is a fish that most of us will be familiar with as it's the fish of choice for chip shops up and down the country. While we don't need to tell you how tasty cod is when it's fried, you may not know there are plenty of other, healthier ways to prepare it that are just as delicious. As it has a relatively mild flavor profile, it's easily influenced by the ingredients you cook it with. It can be grilled with a spicy marinade to give it a bit of a kick, or you can bake it with tomatoes and lemon juice to bring out its sweetness.
Conclusion
Fish should be a cornerstone of people's diets, as not only is it one of the healthiest animal proteins, it's very easy to prepare and cook. Most dishes require less than five minutes of cooking and aren't complicated to make. Why not look for other fish you can try, such as mackerel or haddock?