Maintaining a healthy lifestyle is essential. People who are fit, pay attention to their diet and get enough sleep are likely to find it easy to get things done each day. They are also people who are likely to reduce the possibility of heart attack and stroke. If you want to live your best life, it is best to think about what certain factors. You want to pay close attention to what you eat. You also want to make sure you're getting enough sleep and enough exercise each day. Fortunately, it's easier than ever to achieve these ideal goals and stick to them in the modern world.
Healthy Eating Habits
Healthy eating habits are essential for everyone today. It's imperative to make that every single morsel you eat has what you need to get you through the day. It's a good idea to think carefully and pay attention to what's on your plate. You want to avoid mindless snacking. Mindful eating should and must be the order of the day for your life. Look at your plans for eating each week. Make sure you're taking the time to find good food and keep it on hand.
Burning Fat
Fat is fundamental for health. At the same time, fat can also cause problems. Too much fat can settle on your stomach and create all sorts of risk factors that may lead to coronary artery disease. Reducing your level of consumption of fat can be accomplished in many ways. For example, you don't have to reach for that large pat of butter on your toast. You can choose something healthier like low fat yogurt that has just as much flavor per calorie.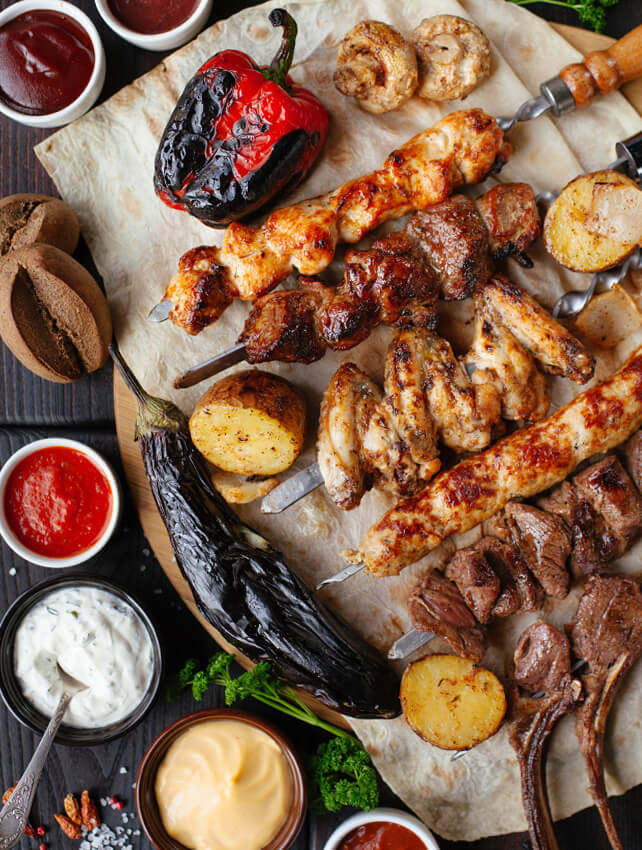 Different Diet Plans
Contemporary diet plans can help anyone keep their planned lifestyle. For example, the low carb KetoLiving diet has been shown to help people stick to their diet and still feel full. If you are thinking about changing your diet, it can be helpful to make a doctor's appointment first. The doctor can help you realize where your diet might be falling short. For example, you might be missing out on certain essential vitamins and nutrients leading to potential problems such as high blood pressure. A diet can help fill in gaps and keep you on the road to good health.
Enough Sleep
Sleep is another vitally important component of good health. Most people need seven to eight hours of sleep to function at a high level. It's imperative to stick to a certain bedtime every single day. This should be kept even on weekends. Avoid going to bed too late even when you're on vacation. You want to keep to a bedroom that encourages sleep each night. It should be free of direct sunlight and as quiet as possible. This will help you get in those all important hours so you can emerge ready to start the new day.
Nature Knows Best
Nature is smart. You can be smart with nature. Look for the food nature offers us and make use of it. Fresh fruit and vegetables should be on the menu every single day. Aim for at least five servings a day. A well balanced diet should include foods in varied colors from dark green to bright orange. Supplements and natural remedies can help anyone find relief from minor physical problems. For example, certain herbs like cilantro and lemon balm may calm your stomach. Peppermint tea can make you feel more relaxed. Use it to help soothe you aching feet after a long day.
Staying Active
Staying active should also be at the top of your list when it comes to keeping up a healthy lifestyle. Even busy people can find time to engage in such activities. Take a fast walk on your lunch break. Walk up a few flights of stairs rather than taking the elevator. Keep a set of weights at work. Even low level weights can help you do a simple exercise routine and build up that all important muscle mass.
These simple, healthy tips are very easy to follow. They will make a difference in your long term health.