From spoiled produce to uneaten leftovers, food wastage has become a habit for many people worldwide. In addition to leading you and your family to incur extra expenses, food wastage also damages our environment by straining the natural resources necessary to produce, process, store, and transport food.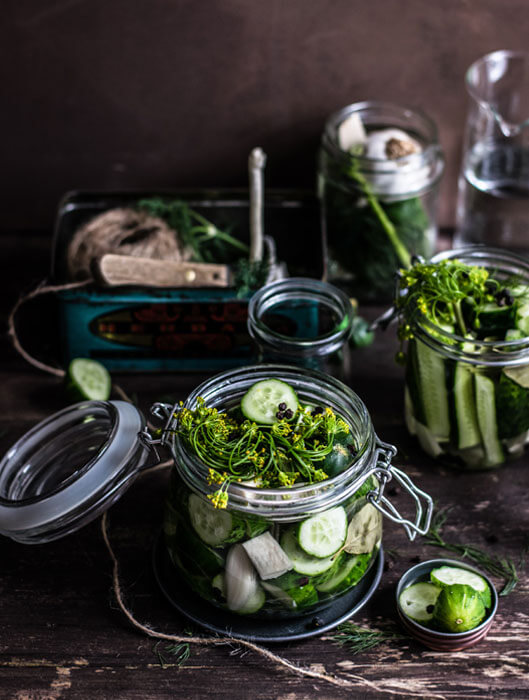 Fortunately, there are a few things that you can do to reduce the food wasted within your household. They include the following. 
Be a Smart Shopper
Most people tend to buy more food than they need. Although you may perceive buying in bulk to be convenient, it could lead to unnecessary food wastage. To avoid buying more food than what you need within your household, replace bulk shopping with making occasional trips to the grocery store when necessary. 
Ensure that you make a list of the things that you need to buy before visiting the grocery store and stick to it. It would also help if you used up all the food you have in the house before buying more. 
Preserve Your Food
You might be surprised to find out that food preservation methods such as pickling and fermenting have been around for centuries. This is because they are among the best methods to make food last longer and reduce wastage. 
Freezing, pickling, curing, fermenting, canning, and drying food are environmentally friendly preservation methods. They help to shrink your carbon footprint while saving you money. These methods are fun and straightforward, but if you have no idea where to start, you could easily purchase canned or fermented food, which lasts longer than fresh groceries. 
Keep Your Refrigerator Free From Clutter
While having a well-stocked fridge is convenient, overstocking can lead to food wastage. If you cannot spot a food item easily in your fridge, you will likely forget about it and only realize it when it spoils. 
To avoid such instances, avoid overstocking your fridge and keep it organized so that you can easily spot a food item and keep track of when you purchased it. You may utilize the First In, First Out "FIFO" method while organizing the refrigerator for minimal wastage. 
Save the Leftovers
Although some people save the remaining food from large meals, few get to eat it afterward. They tend to forget it in the refrigerator and then throw it away when it spoils. This habit contributes significantly to the total food wasted in your home.
To avoid forgetting about your leftovers, you can store them in clear containers rather than opaque ones. This way, you will see what is in the container and make a point of using it before it goes bad. Additionally, if you often cook and find that you have any leftovers at the end of the week, designate a day to use them before accumulating them in the refrigerator. 
Food wastage has become a significant concern across the globe. Applying the above tips can help you to reduce waste and increase food sustainability within your household. The above tips are effective and if you can make them a habit, you will never waste food in your household.