For Filipino families, the kitchen is more than just a place to cook and prepare food; it is also a place of happiness and warm memories. This is the area where family members gather after a long day to exchange stories and catch up with each other's lives while enjoying delicious home-cooked meals. More than any other room in the house, the kitchen offers a refuge for hungry bellies and longing hearts.
Since the kitchen is arguably the center of your family's daily life, it makes good sense to fill it with modern appliances that will make cooking and other kitchen work effortless and more convenient. Suppose you are starting a family and moving to your new place or refurbishing your home. In that case, you may want to invest in the following kitchen appliances that fit the needs and lifestyle of every Filipino household.
Induction Heat Cooker
Most Pinoy homes rely on gas stoves and ranges for cooking as they are cheaper to use than electric ones. But did you know there is a superior option if you are after quality, efficiency, and power savings? Instead of merely looking at LPG and electric cookers, it is best to find an induction stove for your kitchen.
While induction cookers look similar to electric smooth-top burners, they function differently. Induction technology works using electromagnetic energy. They heat pots and pans directly, so you can better control your stove temperature and cook food much faster.
Power Lab Tests show that induction cooktops are also 82 percent and 32 percent more efficient than gas and electric stoves, respectively. Moreover, induction stoves can protect your home against burner explosions and gas leaks.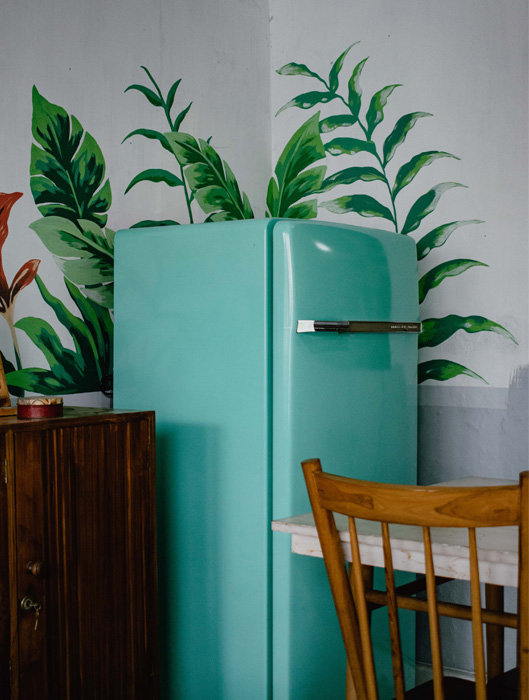 Refrigerator
Whether you cook meals often or dine out most of the time, a refrigerator is must-have kitchen equipment, especially in a tropical country like the Philippines. It keeps food items cool and fresh and significantly slows down bacterial growth in perishable goods.
When choosing the right fridge for your kitchen, you need to go beyond looking at aesthetics. For one, you should select the most suitable size for your needs to avoid wasting energy. As a general rule, a 7 to 10-cubic foot refrigerator is good for two people. Add a cubic foot more for every additional individual in your household.
Also, make sure to consider units with excellent air circulation, temperature control, and no-defrost features as they work to keep food fresh longer. More importantly, it is best to opt for a refrigerator with a higher Energy Efficient Factor to save on electricity.
Air Fryer
Filipinos undoubtedly love deep-fried and high-fat foods, from chicharon bulaklak and crispy pata to lechon kawali and fast food-style fried chicken. Since eating such unhealthy, yet tasty dishes is most likely unavoidable, you may want to invest in a good quality air fryer to continue enjoying fried foods without all the calories and fats.
Air fryers work by pushing heated air around the meat or other food items, creating a crispy brown exterior and juicy interior, similar to the texture of deep-fried foods. Given that this equipment reduces fats and calories by more or less 75 percent and significantly cuts down the harmful consequences of oil frying, getting an air fryer is one of the best ways to protect your family's health and make cooking less burdensome.
Rice Cooker
Rice is a staple food in the country, so your kitchen will not be complete without a top-quality rice cooker to help you make fluffy, delicious rice every time. If you have the budget, you may want to splurge on a multifunctional rice cooker that provides outstanding versatility.
You can choose one with different preset menu options so you can cook congee, soup, cereals, and many other dishes—apart from rice—with a push of a button. Some rice cookers even have a timer that allows you to prepare the rice before going to bed—no more rushing to get up early as you can wake up with freshly steamed rice in the morning.
Dishwasher
Although it is uncommon for Filipinos to have a dishwasher, it does not mean that it is unnecessary. How many times have you asked your spouse or kids to clean up when you are tired from work? Avoid the pinpointing by ensuring that your kitchen has a reliable dishwasher.
Having a dishwasher will give you more time to attend to your other responsibilities. It could also help protect your family from disease-causing pathogens if it has a disinfecting feature. Using a dishwasher can also help you save money on utility expenses because, surprisingly enough, you could end up using less water with it. You may not realize it, but you could be using upwards of 25 gallons of water when washing dirty dishes by hand. On the contrary, you can use as little as 3 gallons of water per load with an efficient dishwasher.
The items described above are some of the appliances that will undoubtedly make kitchen work more convenient and efficient. While some of them may be pricey, their features and overall value are worth every centavo. The Filipino kitchen is evolving. As such, it is high time that you invest in high-quality appliances that can help you keep up with the times.