In today's fast-paced world, less people have the time to prepare delicious and homely meals every day. This is why online food ordering apps are becoming so popular. However, there are still many people who understand the importance of self-cooked meals as these are usually healthier and tastier.
Since meal delivery services allow you to receive meal kits that have all the ingredients you need in the right proportions for a complete meal, people are opting for them for convenience and comfort. You can see for yourself why these are popular by checking out this Home Chef review or Blue Apron review both of which are two of the most popular meal delivery services in the US.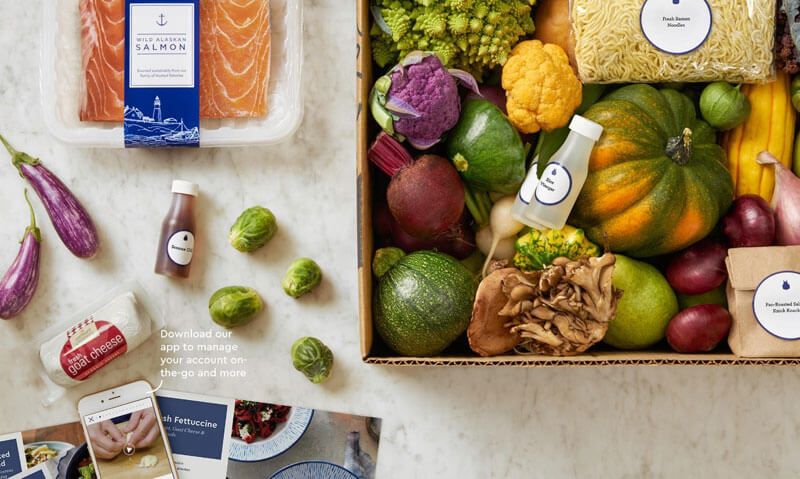 The following are 5 good reasons to use meal delivery services:
Convenience
You may visit your local grocery store frequently and know many simple cooking hacks that save time, but preparing a complete meal is still a time-consuming process. This is because you need the right ingredients and you also need to find the right recipe. The time spent on these tasks can be easily saved with the help of a decent meal delivery service.
New and Exciting Meals Every Day
If you are like most people, then you would want to try new culinary experiences on a regular basis. However, it's not hard to see why that's easier said than done. At best, you can try new recipes that you find in a cookbook or a TV show a few times a week. Even then you can't expect to avoid some legwork while spending 1-2 hours or even more for each meal between shopping for ingredients, washing, prepping, and cleaning up afterwards. However, with meal delivery services, you can easily prepare and enjoy exotic dishes that you would otherwise not even think of preparing.
New Skills
You may never get a chance to improve your cooking skills when you are regularly preparing the same meals over and over again. However, when you start availing meal delivery services, then you can venture into new domains and try new and challenging dishes like macaron, paella, baked Alaska Halibut, etc. that can make you a better cook.
Healthy Food
When you eat at restaurants and fast food joints, then you don't know exactly what kind of ingredients, oils, spices, etc. the chefs are using. A lot of times, the food is highly greasy which is not good for your health. However, when you prepare food with a meal box service, then you know exactly what you are putting in your body. That goes a long way in ensuring good health.
Saving Money
There is no denying that you save money by cooking at home rather than dining at a restaurant. However, did you know that you save a lot of money even when you use a meal delivery service?
It's only a misconception that meal boxes are expensive. Since the service providers have partnerships with local farmers, suppliers, etc. they are able to source fresh produce and ingredients at lower prices than retail. So, you can cook to your heart's content without worrying about burning a hole in your pocket.
As you can see, there are many benefits of using meal delivery services. If you are already using food delivery services like Zomato, then it's highly recommended you also give a shot to "prepare your own meal" service as well. Happy cooking!