It's the hottest month of the season, and the idea of turning on an oven to bake something sweet seems like cruel and unusual punishment. Although you may have some cafes, bakeries, and restaurants nearby, even one serving of your favorite dessert can cost you several bucks. All you want to do is satisfy your sweet tooth and indulge in something delicious and refreshing. Fortunately, there are plenty of summer dessert ideas you can make and enjoy at home without cooking yourself in the process.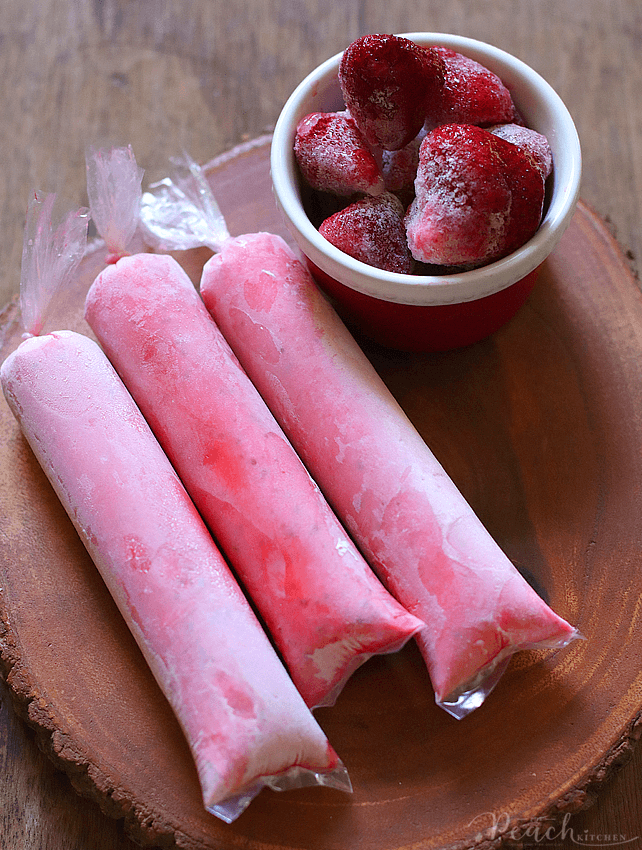 Freeze Pops
What's more refreshing on a hot summer day than an ice pop? It's got just the right amount of sweetness, and it's frozen contents help cool you down. You may have considered this more of a dessert for kids, but adults can enjoy them too. You can get ice pops made from fresh fruit, yogurt, chocolate, ice cream, and more. If you're hosting an event or simply want to expand your horizons, there's also frozen margarita pops.
Jello
Another favorite childhood dessert that's easy to prepare and enjoy in the summer is jello. There's something so fun about this sweet wiggly dessert that satisfies your taste buds. Jello comes in a variety of flavors. There are even sugar-free options for those trying to watch their intake. You can make jello, add some fruit, and top it with things like whipped cream, sprinkles, chocolate syrup, and other favorites. Jello is also another dessert option you can spice up with alcohol for some adult fun.
Fruit Salad
Consuming too much refined and artificial sugar can compromise your health. Be that as it may, ignoring your sweet tooth feels like an impossible task. The good news is, there is a way to compromise. When you're longing for something sweet, opt for fresh fruit. A mixture of your favorite fruits on a hot summer day is refreshing. Fruit has a natural sugar source, making them healthier for you. They also contain many of the key vitamins, nutrients, and minerals your body needs. You can combine whichever fruits you'd like and top it with whip cream, a drizzle of honey, nuts, or granola.
Smoothies
If you're a fan of milkshakes, Slurpees, or other frozen drinks, then you'll love drinking smoothies in the summer. Smoothies are a lot healthier and can be made with as few or as many ingredients as you'd like. You can mix berries, bananas, and greens for a boost of antioxidants and protein. Popular bases for smoothies include coconut water, almond milk, and fruit juice which help to change the texture and boost tastes.
Ice Cream or Frozen Yogurt
Who doesn't love a bowl of ice cream when it's hot outside? This delicious frozen treat is satisfying and comes in several flavors. You can grab a gallon from your local grocery store or get creative and make your own ice cream at home. If you're looking for a healthier option, there's also frozen yogurt. Each can be topped with anything that suits your fancy, whether it's whipped cream and a cherry or fresh fruits and nuts.
No-Bake Desserts
You're not the only one that likes to enjoy dessert in the summertime without having to turn on the hot oven. That's why there are tons of recipes for no-bake sweets. You can make everything from cheesecake to key lime pie without heating your kitchen. Simply prepare the dessert in the morning, put it in the fridge during the day, and come home to a sweet treat ready to eat.
You can't help when you get a craving for something sweet. While baking desserts might be an effective solution for most of the year, it's a bit uncomfortable in the summer. The good news is you don't have to heat the house and jack up your energy bill to satisfy your craving. As you can see from the ideas above, there are plenty of summer dessert options that are sweet, refreshing, and healthy to consider – without the hassle.