Whether you're hosting an event for a friend or planning a birthday party for one of your children, sometimes it can all become a little, well, overwhelming. From the guest lists, choosing invitations, decor, and what you'll wear, it's a lot. And that doesn't even begin to address the menu. And, when that sense of being overwhelmed kicks in, it's easy to distract yourself with other things like watching TikTok videos, shopping online for the perfect plus size casual tops, binge-watching Netflix, and everything in between. So, let's take a look at the most streamlined and straightforward ways to plan for a party so you can knock your list out and the party out of the park!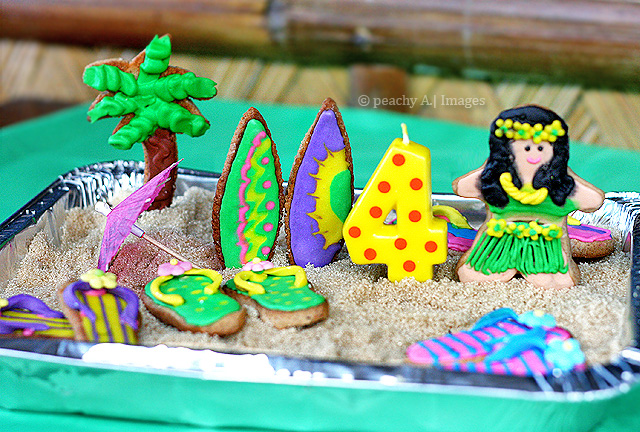 Plan The Menu First
For many people, the food that is going to be served at the event, while an initial thought, sometimes gets put on the backburner for the more fun things you can shop for like decor or what you and your family are going to wear to said event. But, realistically, it should be the first thing you decide to plan. Because if you know the food you're looking to serve, that can even influence the theme. Of course, if you want to pick a theme first, go ahead because the menu must match it. You'll want to keep in mind certain dietary restrictions some of the guests may have, and if you're unsure of what those may be, offer at least one plant-based dish so everyone will have something they can eat without worry.
And, don't forget – you can never neglect dessert! It's a party even if you don't have a sweet tooth yourself or consciously limit sugar! So whether you decide to outsource to a professional baker and have them prepare something over the top you can't do yourself or want to keep it simple with fruit kebabs or a parfait, make sure you have a sweet treat for everyone to enjoy!
Decorating On A Dime
The truth is, for most of us, we end up tossing or recycling the decorations we use for parties after everyone has headed home. Some of us may spend a small fortune on decor, promising ourselves we'll store it for another occasion, but in the hustle of cleaning up, we decide to toss it. So, consider decorating this party on a dime. There are so many DIY videos out there of how to decorate on a dime. Some YouTuber's entire channels are dedicated to showing you the magic you can create with items exclusively from the Dollar Store! And, don't forget, there is beauty in simplicity. So, find creative ways to decorate in a budget-friendly way, and you either – A) have more money left over in your pocket or; B) can spend that money on other areas of the party planning.
The Favors
While one could easily argue that the subject of party favors falls into the decor section, it deserves its attention completely! Party favors may call to mind memories of childhood getting a fun goodie bag brimming with little favors to take home. But party favors aren't limited to children's get-togethers at all! Of course, budgetary restrictions will come into play for parties, but things like bottles of wine, candles, or even jewelry are great favors for adult parties. For children's parties, it's a good idea to keep things simple. With so many people leaning towards minimalism these days, don't overload parents with a ton of cheap toys that will end up in the donate bin within a few months. Maybe one small action figure or stuffed animal that correlates with the party's theme will do. But, in the end, party favors are just an awesome thing to send home with your guests, so they remember not only the fun they had but what a fantastic host you were.
Mind Your Manners
Lastly, don't forget to send out your "Thank You's" when the party's over. It's a good idea to do the task either yourself or another trusted person by making a note of who gave what gift if it's that kind of party. Whether you want to go green and send electronic thank yous or old school and mail them out, it's important to thank guests for the gifts they gave or any contributions they made.
So there you have it, it seems like a simple list because, well, it is! Planning a party doesn't have to be an overwhelming feat, and hopefully, if you follow these steps, you can do it with ease and relax and have the same good time you want your guests to. Happy Planning!