A cozy home is all about creating a warm and comfortable space that invites people in. You can create relaxing areas without expensive remodeling. Here are some ideas to help you get started decorating your living room, bedrooms, and kitchen.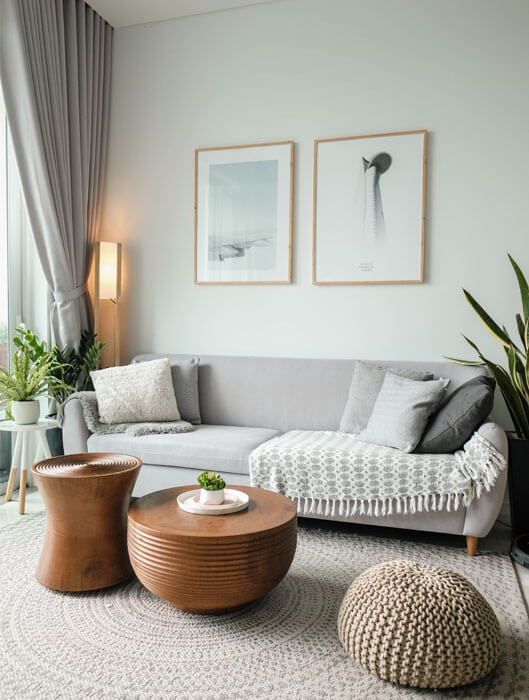 Decorating Your Living Room
There are many things that you can do to create the perfect living room. You just need a little inspiration to get started. 
Start with a statement piece. One way to do this is to invest in rare and fine antiques for your living room. You can find gorgeous antiques for sale that typically increase in value over time. Antiques also have the advantage of being timeless, which means they'll never go out of style or lose their value. The great part about buying old furniture or decorative pieces is that they usually have some history attached to them, making for interesting conversation starters. 
Once you have your statement piece, complement it with accent items like photographs or artwork. It's common for people to opt for a neutral living room color scheme. That's fine, but it can be uninspiring if you have an eclectic or creative personality. One way to spice things up is to decorate your room with a specific theme in mind, like nature, travel, or other subjects representing who you are as a person. Art will give your space personality and style. Check out art shows near you to try to find unique pieces. 
Beautifying Your Bedroom
Decorating your bedroom can be an exciting task, and it's one of the best ways to express your personal style. It's also something you can do on a budget. Since it's the place where you spend a significant part of your time, it's important to have a pleasing and beautiful space to lay your head.
There are several ways you can make your bedroom a more serene oasis. One of them is by adding textures, colors and patterns to the space. Make sure you pick soothing tones that will help you get into a relaxed mood at the end of a long, hard day.
Add texture to the room by using area rugs made with different materials such as cotton, wool, satin or faux fur. Covering wood or tile floors with them can make your room feel softer and warmer. Another way to add texture is by investing in curtains made from a variety of fabrics such as silk, denim and wool.
Tricking Out Your Kitchen
The kitchen is where you prepare and cook your favorite dishes. Besides making delicious meals, it's also the heart of your home. It's here families come together to share more than food. 
While keeping your kitchen clean is important to your family's health, it's also important to make your kitchen look aesthetically appealing. One way to do this is to create the right balance of colors and textures. You can achieve that by using various materials like stone, wood, metal, or glass. 
Also experiment using different colors in different areas. For instance, use white in the seating area and black in the kitchen island. You don't necessarily need to go for expensive materials. You can usually find a wide range of affordable options at stores like Home Depot, Lowes and other places. You might even find a wholesale warehouse to buy items at a lower price. 
While revamping your living room, bedrooms, and kitchen will go a long way to making your home cozier, two other ideas to consider are materials and lighting. Think about the materials often used by interior designers to add ambiance to a place. Consider what materials you like so you can incorporate them into your home. Also, think about lighting. Whether it's natural light or artificial light, make sure that you have plenty of both in different rooms of the house.