You got this amazing idea to volunteer your time and home to host this year's family holiday gathering. However, now you're wondering what you got yourself into. Time is running out, and your to-do list seems to be getting longer. Trying to accommodate your family and their many requests and expectations is more challenging than you thought it would be. The stress of being the host has become so overwhelming; you're on the brink of calling the whole thing off.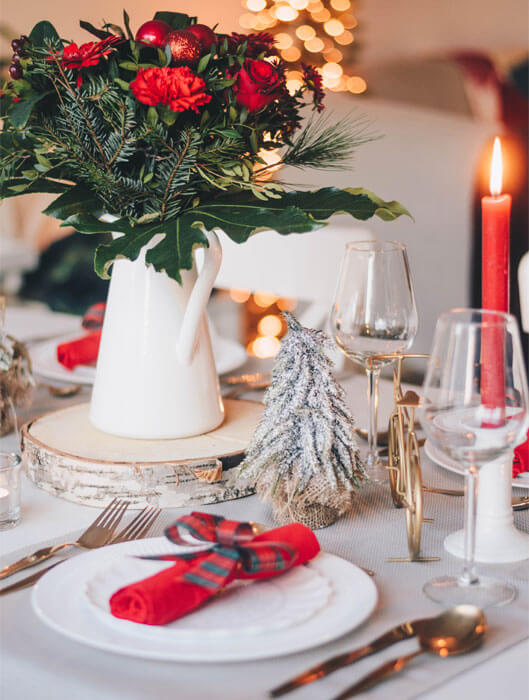 Although canceling the holiday gathering seems like the most practical solution, the guilt you'll experience from leaving everyone hanging will haunt you. The better alternative is to find ways to reduce the stress so that you and the people you love can have a good time. Below are some suggestions. 
Keep It Simple
It's not uncommon for the host to put more stress on themselves than they realize. When trying to impress your guests, you'll go to the extremes to make your event "one for the books." However, believing that you can please everyone or making promises you can't keep is the worst thing you can do. 
Relieve the stress you're under by keeping things simple. There's no need to invite a bunch of people, prepare a fancy meal, or go broke on holiday decorations. Consider your budget, timeline, and capabilities when planning your event. If it's going to require you to jump through hoops, chances are you can do without it. 
Enlist Help
Trying to take care of everything for the holiday gathering yourself is almost certainly going to drive you insane. Although you're the host and the event is taking place at your house, you can always ask your friends and family to help. The more they're willing to do, the less pressure there is on you to get everything just right. Whether your siblings help you decorate hours before or your guests are asked to bring a dish for a potluck dinner, they'll be happy to take part in making the day special. 
Take Care Of Yourself
Every day leading up to your holiday event, ensure that you're taking care of yourself. Don't get so wrapped up in hosting that you neglect your health and wellness. Continue eating a healthy diet, exercising, and getting plenty of sleep while balancing your other obligations. On the day of the event, go the extra mile to prioritize yourself. 
Get up early and take a shower, complete your skincare routine with stem cell scrub, dress in something festive yet comfortable, enjoy a quiet breakfast, and do something relaxing before it's time to start running around. Believe it or not, the stress is less likely to get to you when you start the day by putting yourself first. 
Don't Sweat The Small Stuff
It's easy to stress yourself out when you're worried about every little thing going wrong. Do yourself a favor and retain your sanity by overlooking the small stuff. If the store was all out of holiday napkins, grab some regular ones and call it a day. If the turkey comes out a bit tough, slap some more gravy on it and serve it to your guests. 
No matter how much you try to plan the perfect holiday gathering, there's always the possibility that something could go wrong. Letting the drama roll off your shoulders keeps you in the right mood. Chances are your guests won't even notice the many mishaps you're overwhelmed by. After all, it's about the time you share together. 
Being a host for any gathering is stressful, especially when you're trying to live up to everyone's expectations. Be that as it may, allowing the stress to overwhelm you only makes things worse and ruins the experience for everyone. If you're going to maintain your sanity and enjoy the holiday season with the ones you love, you must learn to keep stress to a minimum. The above suggestions will help keep your hair from turning gray and enable you just to enjoy the moment.