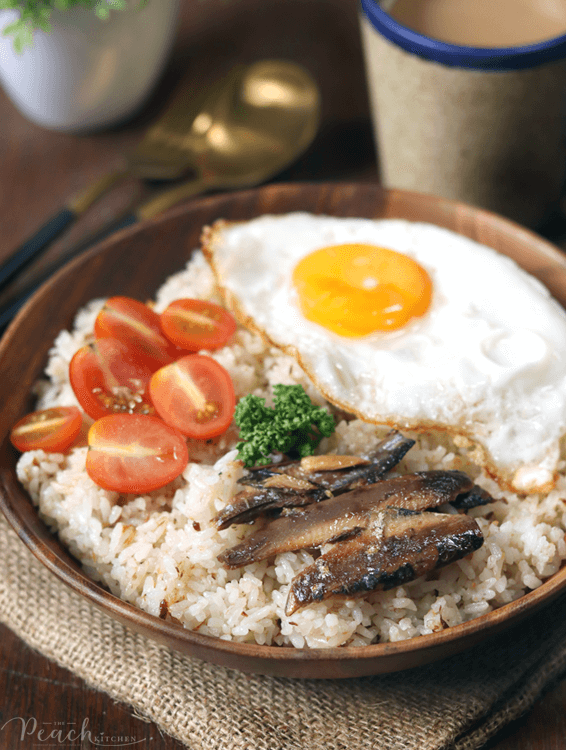 Tinapa Fried Rice is a breakfast favorite! I always make this when there's leftover tinapa (smoked fish) from the previous day. It just makes your regular garlic fried rice more flavorful and you can just top it with fried egg (or salted egg) and tomatoes for a heavy, delicious breakfast.
This time though, I made use of bottled tinapa from Keto Cusina — it's more tasty because I also used the tinapa oil in cooking the garlic.
WATCH THE VIDEO HERE: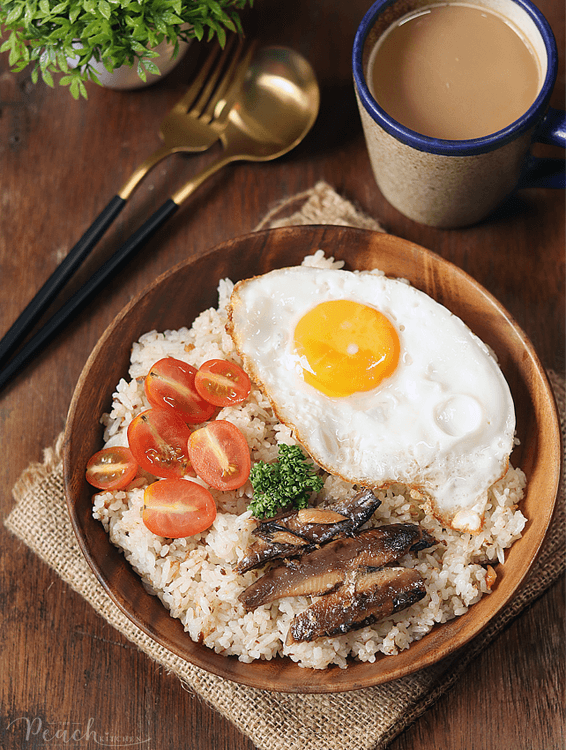 How about you momshies? Nagluluto rin ba kayo ng Tinapa Fried Rice?
Print
Tinapa Fried Rice
4 cups

cooked rice

3 tbsp

tinapa flakes (smoked fish) I used bottled tinapa

5

cloves garlic, minced

1 tbsp

tinapa oil (from the bottle)

3

large egg
patis to taste
tomato slices
Instructions
Fry your eggs and set aside.
Just like your regular fried rice, heat tinapa oil in a large wok or pan.
Sauté garlic in oil until fragrant. Add the tinapa flakes.
Add rice and mix well for about 4-5 minutes.
Season with patis.
Transfer to serving bowls or plate.
Top with fried eggs, tomatoes, and more tinapa flakes.