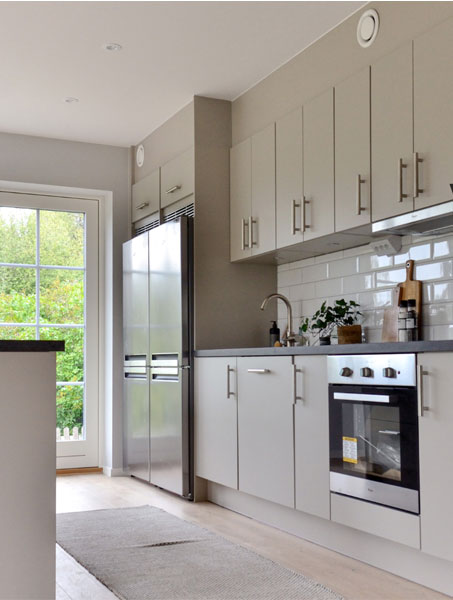 Many individuals have poor relationships and negative thoughts about their kitchen; you can't blame them, from dealing with dirty dishes daily to trying to eat healthy when the time is minimal. This will explain why most people, especially men, prefer to eat in hotels every night. However, you don't have to be negative about your kitchen experience.
Your kitchen should be a place where you have fun and get creative through different cooking activities. If you are unsure how to improve your kitchen experience, check out the below ways.
You don't need books to learn how to operate your kitchen and have the best time of your life. There are many easy, small elements you can put into action to better your cooking skills and time in the kitchen.
Always check and prepare your utensils
You will never be more disappointed than planning to cook something only to find out the one thing you need is dirty. This situation is worse to make someone want to visit the nearest hotel or go to be hungry. However, keeping your pans and pot clean regularly is not hard. Install a state-of-the-art sink to help with cleaning.
Make your kitchen safer and more efficient to have more fun alone or with your family. Things like an undercounter water filtration system can help you reduce contamination when using water in your kitchen. You will get clean water to drink and wash your utensils without worrying about contamination.
Another way you can prepare your kitchen utensils before cooking is by safely sharpening your knives to have a clean, swift cut every time. Taking time to maintain your utensils through sharpening, cleaning or seasoning will help improve the safety and culinary experience in the kitchen.
Take advantage of scarp bags
If there is something that can make your kitchen look unpleasant is food scraps. Anything can be considered food scraps, from fats on the pork chop to garlic and paper seed skins. Food scraps can clog up the chopping board or counter and leave an unpleasant look behind. Therefore, embrace using a scrap bowl or bag to dispose of any part you cut from the main ingredient.
Also, you will save a lot of time from running back and forth to the outside garbage bin. Knowing how to deal with food scraps can greatly help improve your kitchen experience.
Clean after every activity
It will be easier for you to operate in your kitchen if you clean your utensils, dishes and kitchen area as you go. Cleanness is a very important habit you can develop, especially if you stay alone. It is something that professional chefs learn to embrace in all their kitchen years.
Cleaning as you go is also ideal for people with no dishwasher, little time for cleaning or have a small kitchen. Therefore, you can reuse any utensils you may need later: you don't have to use other clean or stored utensils. Additionally, it keeps the kitchen clean by reducing clutter. Make sure you wipe any surface you do not intend to use anytime soon.
Use your hand more often
Hands are part of the cooking tool, sophisticated and sensitive. You can spice things up in your kitchen by using your sense of feel and by being attentive to how various foods feel at different temperatures of doneness. Learn to use your body in the kitchen to get different experiences that will improve the general kitchen experience.
Try new things
Most people find themselves eating the same dish every day for months due to either laziness or lack of time to cook. The bright side is that these meals are simple and quick to prepare. However, they will become boring after some time. It is essential to try new things, cooking styles, meals and tools.
Whether baking a cheesecake or making a homemade kebab, you will learn and understand the potential of your kitchen. You will find yourself staying in the kitchen for hours or getting excited when it is time to cook something. Therefore, you will always have something new to try, improve your kitchen experience and brag to your friends.
You don't have to explore unique recipes and flavors daily to have a fun time in your kitchen. Start with the little you know and move to what you don't know. A small online search can help when trying to learn new skills and using different recipes for cooking your favorite meal. This will only give you the basics to start a long and happy time in the kitchen.