Before starting the ketogenic diet, you should first learn how to meal plan for it. A well-planned diet will help you meet your weight loss goals and make sure that you don't feel deprived or hungry at any point in time.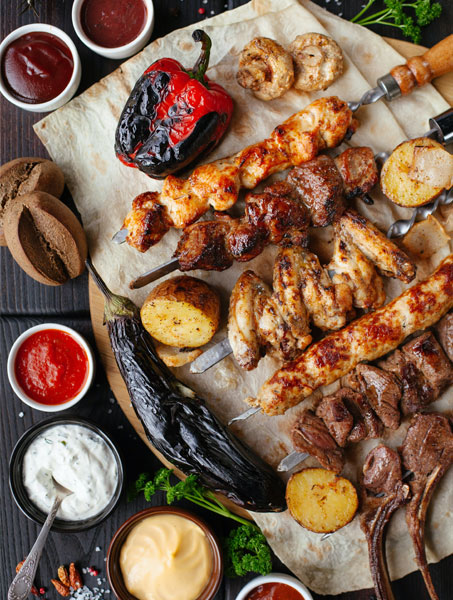 With the keto diet gaining popularity among people looking to lose weight and reduce their risk of Type-2 diabetes, high blood pressure, and heart disease, meal planning is even more important if you follow this diet.
Here are a few tips for your keto meal plan.
It Is Not As Difficult As You May Think
The ketogenic diet is a very healthy way of eating. It can help you lose weight easily and provides many health benefits. You won't get bored eating the same thing repeatedly as long as it is prepared differently every time.
A well-planned keto diet meal plan will help you meet your weight loss goals while keeping you full and satisfied throughout the day.
It Doesn't Have to Be Time-Consuming
The keto diet is a healthy way of eating that can help you lose weight without feeling hungry or deprived at any point. You can easily follow this diet if you are on a tight schedule, meaning that meal planning for the Keto diet does not have to be complicated or time-consuming.
All that's required is preparing your food in advance and ensuring it's stored properly so that when you are ready to eat, you all need to grab it from the fridge and enjoy your meal.
Get the Keto Diet Menu Planner App
You can easily use an online app to create a keto meal plan for yourself. All you need to do is enter your daily calorie requirements and macros; the app will do the rest for you. You can also use get your app from your preferred application store.
The best part about these apps is that they allow you to create a meal plan according to your lifestyle. As such, they won't be any confusion about what healthy foods are and what is not when following a keto diet.
Cook Your Own Keto Meals
Even though you're on a keto diet, you don't have to eat out all the time. You can cook your keto meals, which will help you save money and ensure you get the right amount of carbs and proteins.
There are various recipes available online that are easy to follow. All you need to do is pick the one that suits your taste and cook it at home. You get to make cheap keto meals at home.
Get a Ketogenic Diet Cookbook
If you're new to keto, you should get yourself a keto cookbook. This way, you can prepare your meals without worrying about following a strict diet plan or meal plan for every meal of the day. Most of these books have a variety of recipes for different diets and tastes, ranging from desserts and fried foods to meats and vegetables.
Conclusion
The ketogenic diet is a high-fat, low-carb diet that forces the body to burn fats rather than carbohydrates for energy. Following a ketogenic diet can be challenging regarding food variety and meal planning.
Unless you're a pro at grocery shopping and have plenty of time to cook every night, maintaining this diet takes effort.