Dieting can be difficult. Maybe you are changing what you eat to lose weight or consumer more nutrients. Perhaps you are making a moral choice with your eating habits. Whatever the reason behind this new behavior, maintaining it is not always easy, especially when your options are limited due to an allergy or less demand for certain products.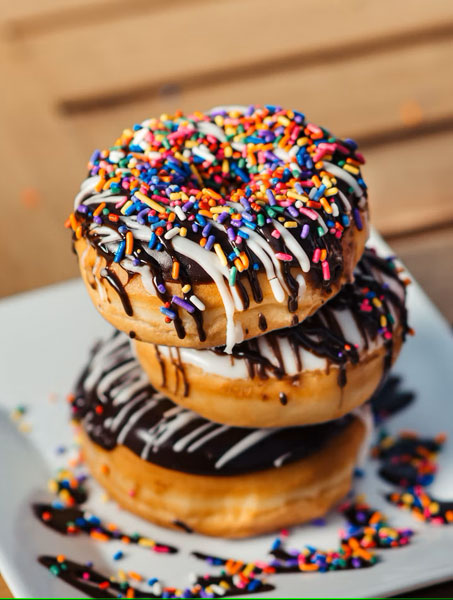 Finding ways to stay excited about your diet is the key to sticking to it. When you need the extra motivation to keep going, these ideas will sustain you. One strategy for getting excited about your dietary choices is to treat yourself every once in a while.
What does this look like? Well, there are a few ways that it can manifest. Let's take a look at how you can treat yourself with your diet and stay motivated to stick to it.
Splurge Every Once in a While
Whether you are trying to reach a certain standard of health or are making a conscious moral choice, splurging every once in a while on a quality meal can give you the mental boost you need to keep going. Maybe you can head to a fancy restaurant to enjoy a top-notch meal that fits within your dietary plan without having to prepare a meal yourself. Though it may cost a little extra, you deserve to treat yourself to some high-quality food every now and then. This can help keep you motivated and on track with your goals.
Don't Forget Dessert
Many individuals who are following a strict diet will cut out a lot of the foods that they love. But your diet should not make you miserable by avoiding everything that you used to love. Most people have a sweet tooth, and motivating yourself with some delicious desserts could do wonders for your journey. There are plenty of delectable options you should incorporate, from gluten-free brownies to low-fat dessert parfaits that will delight your taste buds and improve your mood overall. Even if you are cutting out fats and sugars to lose weight or make room for more nutritious food groups, treat yourself to something sweet when you feel the need.
Add a Touch of Class to Your Meal Preparation
Sometimes, it can be fun to feel like a five-star chef while preparing a meal or even create a restaurant experience in your own home. There are plenty of ways to do just that. Maybe you can add some fancy garnishes to the plate to dress up the dish and create an Instagram-worthy meal. You could also buy your own whipped cream dispenser with exotic flavor drops to elevate your dessert topping to a whole new level. Another option is to decorate your dining space with some hanging lights, a centerpiece, or a candle to create a fancier atmosphere. These touches can bring a little extra class to the meal preparation process and are a fun way to treat yourself.
Make Your Favorite Foods Healthier
When pursuing a diet plan, the consequences often involve giving up foods that you love. Maybe you are a huge pizza-lover but just discovered that you have a gluten allergy. Finding ways to turn your favorite foods into healthier options, or alternatives that don't include products you are allergic to can be a great way to adapt to your diet and treat yourself. Regular flour dough with pizza can be replaced with cauliflower dough. Instead of pasta, try zucchini noodles. Make these changes so that you can continue to enjoy your favorite foods no matter your diet plan.
Sleep Well and Exercise Regularly
Sometimes, treating yourself can mean taking other steps to feel better physically. Doing this can support your dietary choices as well. Regular sleep rhythms that result in at least seven hours each night can help your body's cells recover after a long day, as well as your muscles and energy levels. When combined with physical activity throughout the week, you will feel much healthier, which can put you in a better state of mind to stick to your diet. Care for your body to treat yourself and support your diet.
Give Yourself Grace
Following a diet plan is difficult, and may even cause you to slip up sometimes. It is crucial that you don't view these incidents as failures. You must be able to offer yourself grace when you make departures from your diet because it is completely normal to do so. Nobody is perfect, and there is no reason to expect that you will be with this particular goal.
Forgive yourself fast if you feel shame about messing up with your diet. Or better yet, be confident in your ability to take a minor detour and get back on track in an instant. Use the ideas mentioned above to treat yourself while pursuing a diet so that you can stay motivated to stick with it going forward.