Birria is a traditional Mexican dish that has been around for centuries, and its popularity is undeniable. This comforting stew has recently gained notoriety in the United States due to its incredible flavor profile. Made with potatoes, chilies, garlic, and a variety of spices like oregano and cumin — birria can be made in many different ways but remains instantly recognizable.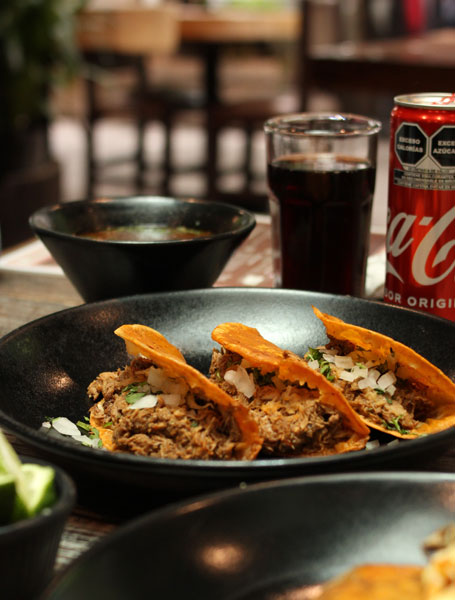 Its versatile nature makes this dish adaptable to virtually any cuisine, from the food trucks on city streets to upscale restaurant menus — flavorful, robust birria seems irresistible no matter where you enjoy it. In today's article, we will explore how Birria is traditionally prepared, giving readers an inside look at simple and authentic recipes.
How to Select the Right Meat for Birria
Making the perfect birria requires more than just an appetite for Mexican cuisine. One must select the right meat to create this flavorful, succulent dish. For authentic birria, the traditional meat of choice is goat. Goat meat has a unique flavor that is bold and distinctive yet naturally mellow. Plus, it's texture and marbling yield mouth-watering results when slow-cooked.
If goat is unavailable or desired, beef or lamb can easily be substituted as closely related alternatives to bring richness and complexity to the dish. With just a little shopping savvy, you'll have the perfect protein to make your birria recipe even more delicious.
How to Make Birria in a Slow Cooker
A slow cooker is an excellent way to make birria, as it helps the stew develop its unique flavor and texture. Here's a basic recipe that you can customize by adding vegetables, herbs, spices, and other ingredients of your choosing:
Ingredients:
– 2 lbs of meat (goat, beef, or lamb) cut into cubes
– 2 tablespoons of olive oil
– 1 medium onion, chopped
– 4 cloves garlic, minced
– 2 jalapenos, diced
– 2 tablespoons chili powder
– 2 teaspoons ground cumin
– 1 teaspoon oregano leaves
– 1 teaspoon ground coriander seed
– 2 cups beef broth
– 2 tablespoons of flour or cornstarch
– Salt and pepper to taste
Instructions:
-Heat the oil in a large skillet over medium heat, then add the chopped onion, garlic, and jalapenos. Cook until the vegetables are softened.
-Add the chili powder, cumin, oregano, and coriander seed to the skillet. Stir until everything is blended and aromatic.
-Transfer the mixture to a slow cooker and add the beef broth, cubed meat, flour, or cornstarch. Mix well to combine all ingredients, then cover with a lid.
-Cook on low for 6 to 8 hours or until the meat is very tender.
-Finally, season with salt and pepper to taste and serve birria hot with desired accompaniments such as fresh cilantro, limes, chopped onions, pickled jalapenos, salsa, or birria tacos.
How to Make Birria Tacos
Birria tacos are a delicious way to enjoy birria and the perfect choice for a more casual lunch or dinner. All you need is birria meat (which can be made with leftovers from the slow cooker birria recipe above) and your favorite tortillas.
First, heat the birria meat in a skillet with oil until it sizzles. Then, prepare your favorite tortillas by heating them on the skillet or griddle. Once they're warm and slightly toasted, fill each one with a scoop of birria meat and top it with cilantro, onion, chopped jalapenos, salsa, and a squeeze of lime juice.
For an extra special touch, you can dip the tacos in birria sauce as they cook on the skillet or griddle. It adds even more flavor and texture to the already delicious tacos. Enjoy your birria tacos with refried beans, Mexican rice, or a cold beer.
Birria is a beloved Mexican dish that has become increasingly popular worldwide. Its deep, complex flavors and succulent tenderness can be enjoyed in many forms – from simple home-cooked meals to fancy restaurant dishes. With this guide, readers now know to prepare Birria both traditionally at home or recreate it in modern, more convenient ways. Birria is sure to become a favorite dish of any Mexican food enthusiast.
What Ingredients to Look For
To make a genuinely delicious Birria, using the right ingredients is essential. Try to find goat for the meat, but beef and lamb can also be used as alternatives.
Additionally, pick out some chilies for extra flavor. Popular chilies such as ancho, guajillo, and chipotle are all great choices as they bring a unique and smoky flavor to the dish. You can add chilies de arbol to the mix for some additional heat.
Finally, remember herbs and spices. Oregano and cumin are essential ingredients that give Birria its unmistakable flavor. Coriander seed powder and chili powder can also be added for an extra taste. When making Birria, always opt for the freshest ingredients available. That way, you can ensure that your dish will turn out perfectly every time, bursting with flavor.
In Conclusion
Birria is a Mexican dish that is simple to make but packs a lot of flavors. From slow-cooked stews to birria tacos, this versatile meal can be prepared in many ways for maximum enjoyment. With the right ingredients and techniques, readers know what is necessary to create delicious Birria dishes that all will love.