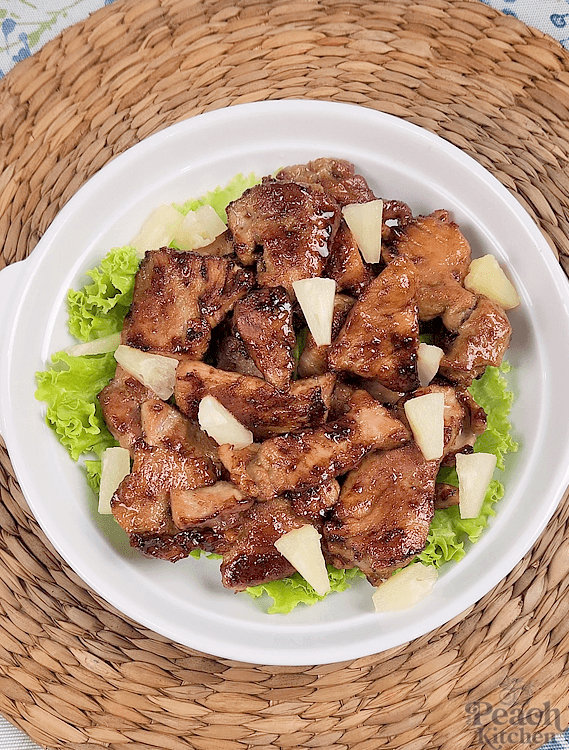 Ano nga ba ang everyday problem ng mga mommies like us? It's to think of our everyday ulam and remain in budget. And it's one of the hardest thing to do! That's why I'm so glad I discovered NOM App — there's so many recipes to choose from and I actually got this Hawaiian Pork Tapa recipe there. It's easy, delicious and uses minimal ingredients which we already have in our kitchens.
WATCH THE HAWAIIAN PORK TAPA RECIPE VIDEO HERE:
See? It's really very easy. All you need to do is combine all the ingredients, marinate, and fry. It's very flavorful too! It's sweet, salty, and savory.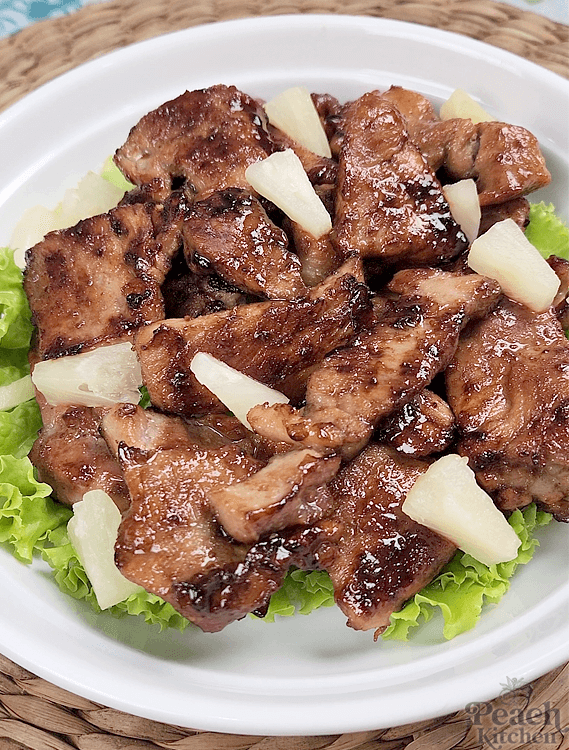 I'm sure this will be delicious as TapSiLog and perfect for school baon too!
I'm trying out this recipe on chicken next. What do you think?
Print
Hawaiian Pork Tapa
500g

pork kasim, sliced thinly
pineapple juice (from pineapple tidbits)

6 tbsp

sugar

1 tsp

salt

1 tbsp

vinegar

1/4 cup

pineapple tidbits

1/4 cup

oil for frying
Instructions
In a large bowl, combine pork kasim, pneapple juice. sugar, salt, and vinegar. Mix well.
Marinate for 2 hours or overnight to make it more tasty.
Fry in oil until caramelized
Garnish with pineapple tidbits
Serve with steamed rice