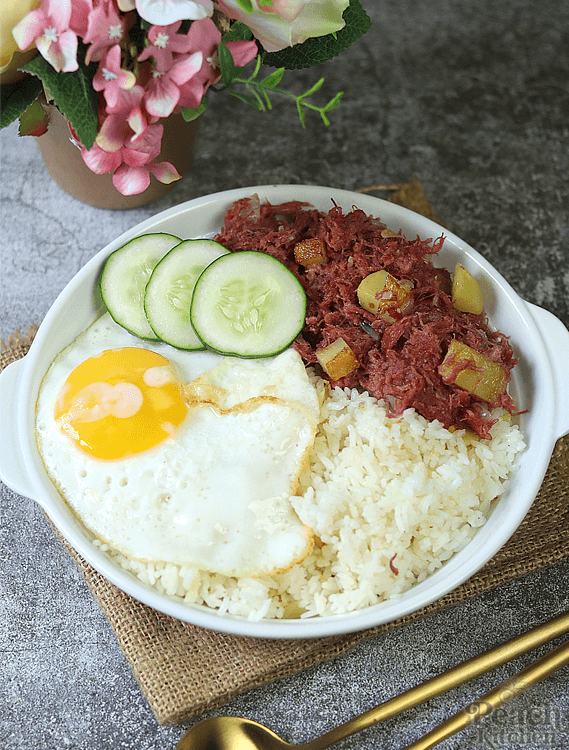 What is CornSiLog?
CornSiLog is a Filipino breakfast that consists of sautéed corned beef meal, garlic fried rice, and fried egg.
LET'S COOK CORNSILOG!
It is one of my favorite breakfasts — my kids too –but I seldom make it. Kasi naman one of my favorite brands of corned beef na sobrang sarap contains too much fat and sebo. You all know naman that one of my resolutions this year is to eat healthy, diba? So I just try to limit na lang cooking too much of this.
But for today's CornSiLog, I tried Aguila Gourmet Meats Corned Beef.. Aguila Gourmet Meats is not new to me because I love their cold cuts and sausages but as for this corned beef, it's our first time to try it.
And as you can see in the video, hindi sya masebo and fatty — super malaman sya.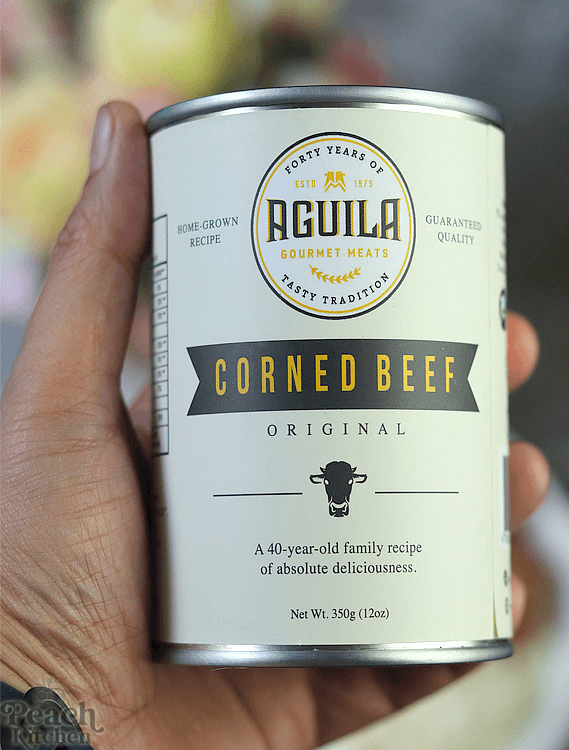 The taste is also really good. What I love more about this product is…
100% locally made and traditionally cured premium meat
No extenders, artificial colors, or flavors
Excellent source of iron and protein
Easy to prepare and convenient
I hope you give this product a try…
Print
CornSiLog for Breakfast
For the CORNED BEEF HASH
1

large potato, diced

3 tbsp

of oil

3

cloves garlic, minced

1

white onion, chopped

1

can Aguila Gourmet Meats Corned Beef
For the GARLIC RICE
6

cloves garlic, minced

2 tbsp

oil

3 cups

cooked rice

2 tsp

fish sauce

3

sunny side up egg
Instructions
CORNED BEEF HASH
Heat oil in a non-stick skillet and fry potatoes until brown. Remove from pan and set aside.
Lessen the oil in the pan to 1 tbsp. and then sauté garlic and onions until it becomes translucent.
Add Aguila Gourmet Meats Corned Beef and stir. Add fried potatoes.
Cook for another minute.
Turn off heat and set aside while you cook the garlic rice.
GARLIC RICE
Heat oil in a pan and sauté garlic until fragrant.
Add rice and mix well. Continue stirring for about 1-2 minutes.
Drizzle with fish sauce and continue mixing for 30 seconds.
Turn off heat and transfer to a serving plate.
Serve Garlic Rice with Corned Beef and sunny side up egg.