"It's been said that everlasting friends go long periods of time without speaking and never question the friendship. These friends pick up like they just spoke yesterday regardless of how long it has been or how far away they live, and they don't hold grudges. They understand life is busy and love is there."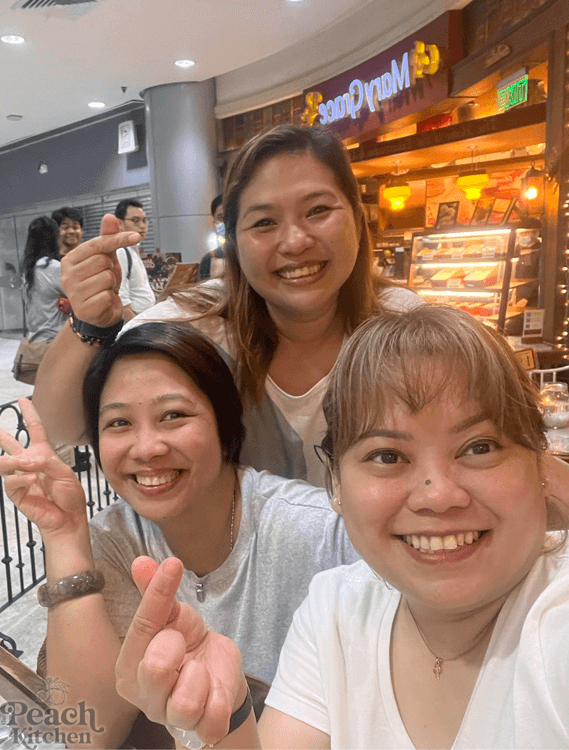 At last! After, what, 9 or 10 years nagkita-kita rin kami!
These are my friends from highschool Rence and Bren. I know, I know you're probably wondering why you haven't seen them on this blog. Well, that's because we haven't seen each other nga for quite a while. We didn't lose touch –life just got busy. Rence worked overseas and Bren worked and lived in Surigao. Jusme, pagkalalayo! It's a good thing that we had a chance last month to see each other.
God I missed them so much!
WATCH OUR VIDEO HERE:

If you've been a follower of The Peach Kitchen ever since — you've probably seen Bren here at Shomal Kebabs & Curries, MAPLE in Shangri-La Plaza, and King Katsu. Yes, we saw each other from time to time at nayaya ko na din kumain kung saan-saan… hihihi.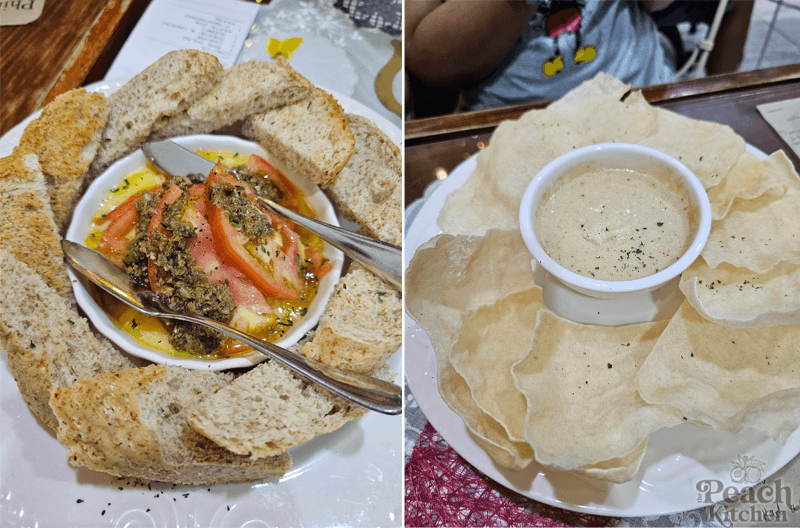 I'm really happy I got to see them and make chika. After coffee at CBTL, we decided na mag-titahan sa Mary Grace Cafe in celebration of Bren's birthday. Because we were still full, we just shared a few dishes.

We ordered the Cheddar Cheese with Tomatoes & Capers (₱236) which is melted cheddar cheese topped with sliced tomatoes and caper sauce. It comes with a batard bread to spread this into. I love this Crispy Cassava Chip with Onion Dip (₱287) — it's like having chips and dip pero feeling ko healthier… hahaha
Not in the photo kasi nakalimutan ko picture-an kaka-video and daldal is the Fried Kesong Puti Salad with Calamansi Vinaigrette (₱407). I love the golden nuggets of fried kesong puti which is crunchy and salty and perfect with the light and refreshing calamansi vinagrette drizzled on salad greens.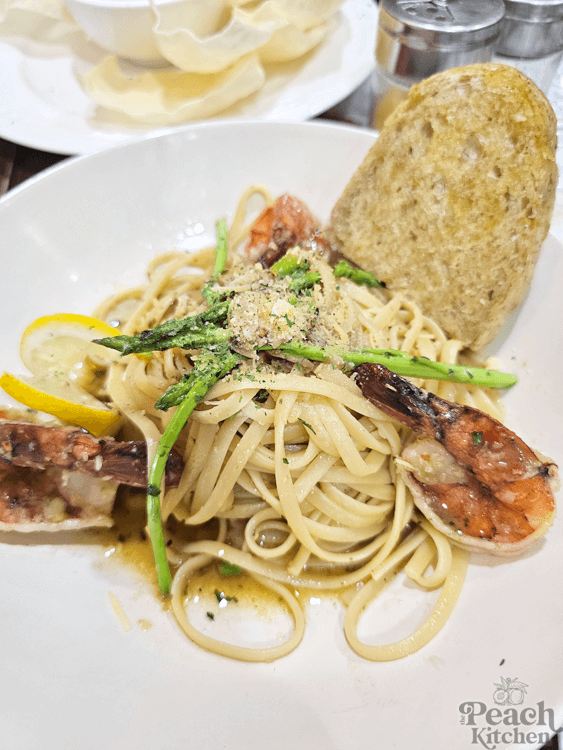 This Spicy Lemon Scampi Pasta (₱503) is Bren's fave here kaya ito ang order namin. It's garlicky and lemony shrimp pasta with a little spicy kick — sarap! (But I also make a mean Shrimp Scampi Pasta <– click for the recipe)
We had a lot of chismis and kwento and parang hindi kayang matapos in one night. After Mary Grace Cafe, we went back to CBTL to continue the kwentuhan.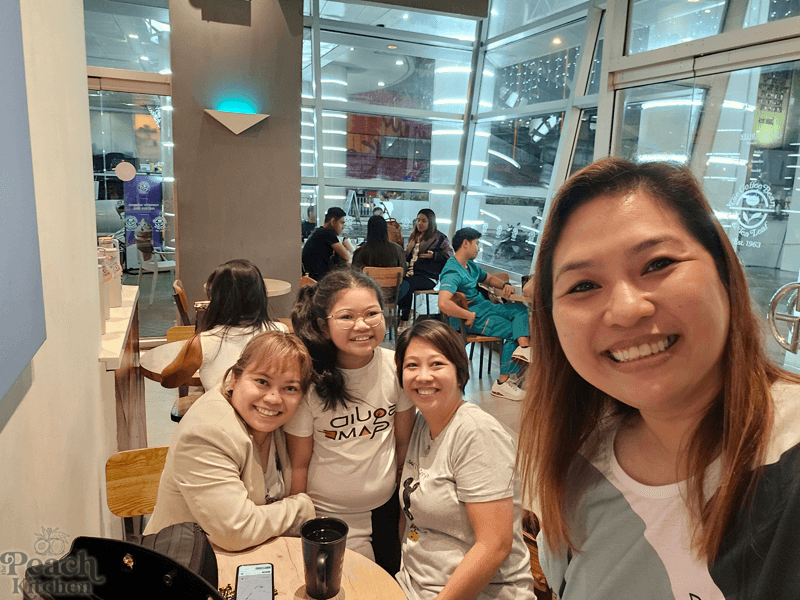 But then the night has to end. Daddydoodledoo and Twinkle came to fetch me kaya na-meet sila ni twinkle for the first time. I'm sure it's not gonna be another 9 years before I see these two again. Hopefully a few months na lang. You may see more of them here…